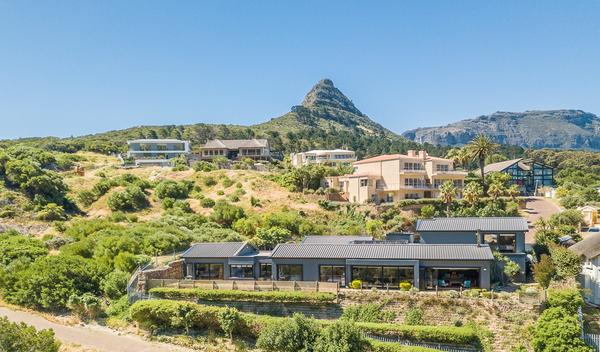 At Cape Waterfront Estates we specialise in the sale of real estate along the Atlantic Seaboard including Hout Bay, Llandudno, Camps Bay and we have branched out to selling development properties in Steenberg, Tokai and homes in Constantia. We are uniquely positioned to attract buyers migrating between these suburbs. With a strong presence in these areas together with the expertise of our skilled agents, our excellent sales results in our areas of focus have set us apart from our competitors. We have established a 70% market share in Llandudno and 80% in the Nieuwe Steenberg Development.
Bigger is not always best as we have proved over these last 21 years. We are a dedicated, confident, motivated and highly successful team with your peace of mind at heart. Buyers and sellers of property are constantly bombarded with a plethora of information and advice on when the right time is to buy, what economic factors to consider and other insights that often leave them confused. It is here where the onus of guidance and ethics for Cape Waterfront Estate agents plays a crucial role.
Guiding people through a real estate purchase or sale is an important responsibility that requires our agents to assess each deal according to its own merit and apply their knowledge and skills to leave the client with a satisfactory experience. It is not always easy as external factors can undoubtedly influence a sale or purchase and leave both the agent and buyer/seller frustrated. In situations like these our agents are motivated by customer satisfaction and service, as opposed to getting the deal done. Estate agents practice is governed by a strict code of conduct prescribed by the Estate Agency Affairs Board (EAAB).
We can promise you 100% dedication to achieving a trouble free and smooth sale whether buying or selling. We very much look forward to hearing from you.
Business Essentials is Africa's premium networking and business directory.
Read more from our Press Room:
____
Employment Rates Contributing to the Increase of Employment
____
Changing Lives Sustainably Through Skills Development
____
---
Related Articles:
Avoiding Fish? You'll Want To Take an Omega-3 Supplement
0 comment(s)
---
Building Agile Teams For Company Success
0 comment(s)
---
The Art Of Raising a Reader!
0 comment(s)
---
Summer Festivals Are Made in Winter!
0 comment(s)
---
Marijuana, The Grateful Dead and the Constitutional Court: A Curious Intersect
0 comment(s)
---