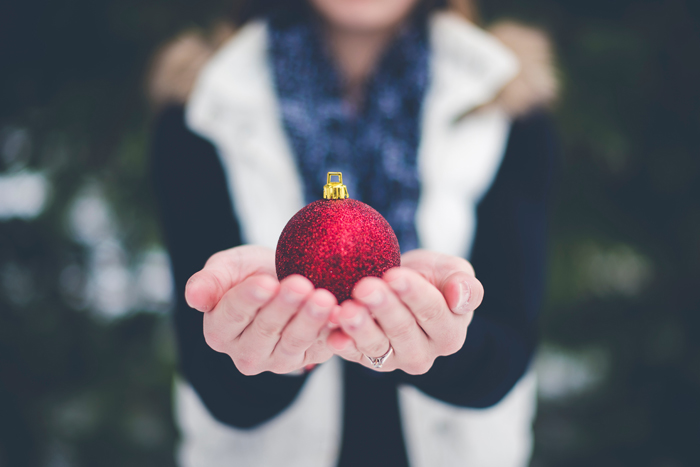 The festive season is here
But, before the family and all their pets arrive at your humble abode, it's a good idea to start preparing for the madness.
Getting your home for guests during the holidays can be quite daunting. But, as with  most things, it's important to focus on the details.
While the holiday season can be a great time to create new memories with loved ones, it can also be stressful if you're not prepared and organised. If you focus on a few key tasks now, you won't have to spend hours doing damage control when you should be enjoying yourself.
At PropertyFox, we have put together some tips on what you can do to get your home festive season ready:
Prepare the Vacuum Cleaners
Cleaning is important but making sure your gear is ready is often overlooked. Empty your vacuum canisters or replace bags on these appliances and position them in a hall closet or other location for rapid deployment.
Fix Your Cabinets
A few minutes with a screwdriver is all it takes to whip loose parts into shape. Tighten loose cabinet hinges. Tighten the screws that mount to the door and to the cabinet wall. While you're at it, tighten loose drawer and door pulls and drawer slides. If kitchen drawers are over-stuffed and liable to jam in the middle of the cooking frenzy, now's the time to take out some of the clutter.
Declutter
Every season we get the urge to start purging our closets and other areas of our home. Getting rid of all these unnecessary things in your home can make a huge difference when you've got a house full of people. Instead of focusing on deep cleaning your home, start by de-cluttering problem areas and getting rid of things that take up valuable space. Decluttering can also make a space look cleaner.
Get Your Refrigerator Ready
The fridge will be opening and closing a bit more often over the holiday season. So, here's what you can do right now to make sure the appliance survives the holidays:
Tighten screws on any loose door handles.
Clear blocked freezer vents. Reposition food in the freezer compartment to clear the area around vents.
Clear cold air vents. Reposition food in the fresh food compartment to allow cold air from the freezer to move more freely. Gain critically needed space by putting all drinks on ice in a cooler.
Think About Electrical Safety
Do not overload electrical sockets with multiple extension cords. Also, inspect all your holiday lights before putting them up. Throw away light strands with frayed or pinched wires and consider using low energy LED Christmas lights which will help lower energy costs. Or, even better, opt for a solar solution.
Child-Proof Your Home
The festive season comes with family and like most families, little ones are sure to be there too. Consider any child-safety initiatives in advance. This includes things such as covering electrical outlets, moving lamps and vases away from table edges, and making provisions to block stairways to prevent hazardous falls.
Conclusion
Applying these simple tips will help give you a happier home for the holidays. While there might be some costs to prepare your home for the holidays, there is peace of mind that comes from knowing a task has been done correctly, and your home will be comfortable for your guests.
At PropertyFox, we want to make sure that you find a home that suits you. Contact us today and we will take it from there.
Business Essentials is Africa's premium networking and business directory.
Read more from our Press Room:
____
Regent Business School Unveils iLeadLAB
____
Keeping Family Ties Strong When An Elderly Relative Is In Residential Care
____
Emirates Lions Sign New Sponsor
---
Related Articles:
The Africa Continental Free Trade Area Protocol on Investment: A Prickly Pear for SADC and other Regional Economic Communities
0 comment(s)
---
In a Post Covid-World, the Africa Continental Free Trade Area could not come soon enough
0 comment(s)
---
How the Environment Affects Your Health, and What You can do About It
0 comment(s)
---
Resilience is Critical for Business Success in Our Post-COVID-19 Future
0 comment(s)
---
Are You Ready for the 4IR?
0 comment(s)
---