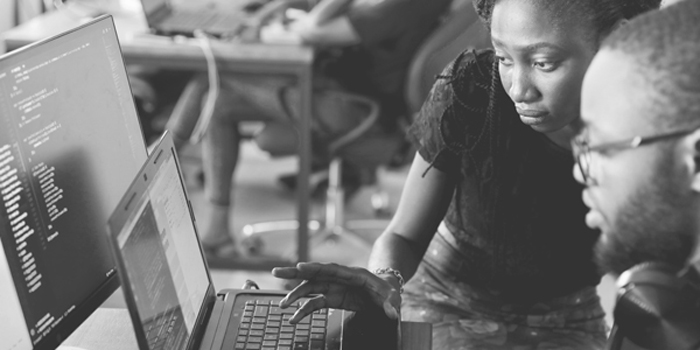 No matter which way you look at it, global startup culture has never been stronger entering 2019
Amongst Millennials and Generation Z, it takes only a moment to picture a thriving, diverse startup business. Hallmarked by big ideas, tenacious energy, and creative smarts, startups are having enormous disruptive effects on the way the world is doing and thinking about business, the sociology of work and equality. Even the word 'startup' instantly conjures up visions of rapid growth and audacious dreams.
There's no doubt – starting and running a business (particularly a small one) has become cool again.
But there's something intrinsically more meaningful to this unique place startups hold in society – beyond profits, there's the chance to deliver on a vision that can ultimately make the world a better (or more equal) place. These days, hugely successful entrepreneurs are gallantly taking on big problems that affect the planet and, in many cases, appear to be making some real progress where others have not.
However, much of this pop culture exists like a planetary ring around Silicon Valley. In South Africa, while much of the same energy and talent may exist, when it comes to infrastructure, access to capital investment and effective mentoring, there is much work afoot. Entrepreneurs with bold visions have to dig deep, and those with previously disadvantaged backgrounds, even more so.
But there is definitely some promise – startup incubators, acceleration programmes, and foreign investment options are growing year by year, with a predominant focus on targeting young black youth (18-24 years). However, creating and nurturing entrepreneurs must start at the secondary education level – why not evolve the old business studies subjects into the foundations of successful startup businesses across South Africa's 25 000 schools?
It's a cold truth that over 90% of startups fail, but as the Thomas Watson Jr quote goes, 'to increase your success rate, double your failure rate.' For South Africa to sustain as a thriving base for young entrepreneurs to feel empowered to chase their visions for the future, we need to give each and every startup a fighting chance.
Business Essentials is Africa's premium networking and business directory.
Read more from our Press Room:
____
Employment Rates Contributing to the Increase of Employment
____
Changing Lives Sustainably Through Skills Development
____
---
Related Articles:
Zoom Fatigue - Five Reasons Why You Want to Step onto a Plane Again
0 comment(s)
---
Supporting Small Business Through Ecosystem Boost
0 comment(s)
---
The Africa Continental Free Trade Area Protocol on Investment: A Prickly Pear for SADC and other Regional Economic Communities
0 comment(s)
---
#TakeControl Over Your Debt!
0 comment(s)
---
In a Post Covid-World, the Africa Continental Free Trade Area could not come soon enough
0 comment(s)
---