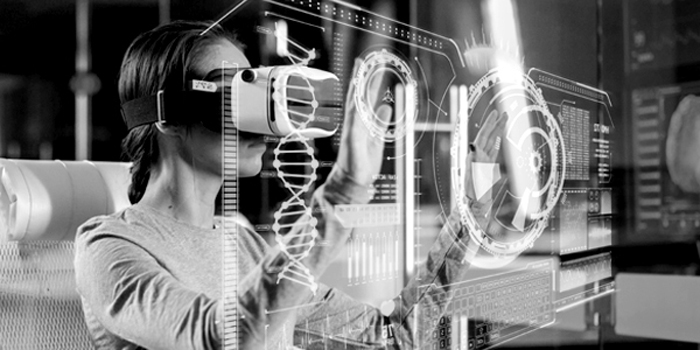 A look at what's to come and the balance between ethics, logistics, and technology
In some senses, technology and healthcare have only become recently acquainted.
Sure, there's an entire specialist industry dedicated to the development of state-of-the-art health and medical equipment and technology. But until the last decade or so, the healthcare industry has been extremely hesitant to embrace every aspect of what many other sectors would call (and how they have been rapidly transformed by) disruptive uses of digital technology.
You won't need to look too far to see that even private hospitals still keep handwritten records and administration systems.
Fast-forward to the 2010s, health tech has ballooned thanks rampant venture capital funding to nearly $12 billion. It's safe to say that it's one of the hottest new sectors, conjuring up exciting prospects of digitising the entire healthcare experience across the doctor-patient-care ecosystem. Of course, this must also be tempered by ethical and logistical considerations. The focus of this modernisation and disruption of the health tech space should always be about improving access and quality of care first, and quarterly profits second.
There's also the question of private data. Once again, a careful balance must be struck between the judicious use and storing of key patient data (essential to unlocking solutions in disease research and palliative care, among many others) and preserving the privacy of privileged records.
Considering the potential for improving the quality of life across the spectrum through brilliant innovations in technology, consumer wearables, communication and administration, this is a tremendously exciting space. There's no doubt digital health will trailblaze into the future with various benefits for the end-consumer, but it's not overly cynical to hope that these benefits will be patient-first focused, rather than trickle-down, as has been the case for so many other tech sectors in recent years.
Business Essentials is Africa's premium networking and business directory.
Read more from our Pressroom:
____
____
Understanding Medical Scheme Fees Tax Credits
____
Capacitating SMEs to Raise Capital
---
Related Articles:
Bigen celebrates 50 years of "doing good while doing business"
0 comment(s)
---
Youth Employment: Finding Alternative Opportunities in the Township Economy
0 comment(s)
---
Simple Solutions
0 comment(s)
---
Important B-BEE Affidavit Criteria
0 comment(s)
---
Scramble for Covid-19 Vaccine Exposes Pitfalls of Africa's Pittance Investment in Research and Development
0 comment(s)
---