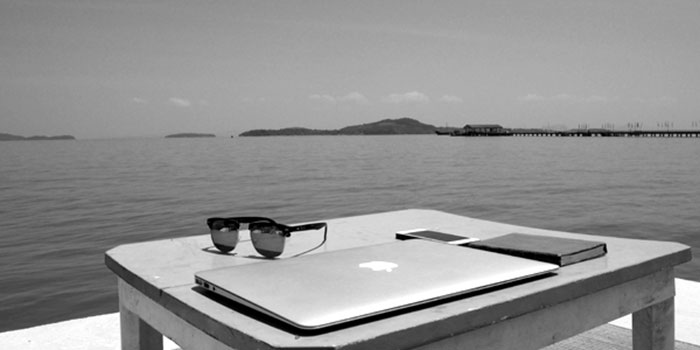 Over the last 3 years, the perception of flexible working options for remote workers has grown from a luxury to a new minimum standard
What was once reserved for those bold, lucky few living the dream from their laptops in Bali now resonates with over 75% of all employees in the UK, who want the option to work flexibly as a standard condition of their employment.
And it's no surprise. Working remotely has, for many, led to a healthier work/life balance, which almost always yields better productivity. It also promotes the autonomy of one's time and abilities, the management of which was once something traditionally outsourced to HR. Other benefits include not needing to manage leave, contracts and plenty of other costs to the company. Simply pay for the time worked and that's it. Win-win for everyone right?
The real answer to that it's probably too early to determine the long-term effects on businesses, freelancers and the greater gig economy. However, one thing is certain – the role of HR in the future will almost definitely lead to a smaller HR department. If more functions are either becoming automated or self-managed, it follows that the team itself will contract in size.
There's no doubt that technology is largely responsible for this. It's now logistically easier than ever to run a business and manage resources wherever they are. With the advent of the cloud, staff can now access and work on documents, systems, and processes remotely. Having the odd day of actually working at the office now means that if something has to happen in person, it must be absolutely crucial.
And the role of tech doesn't stop there. AI and smart automation of recruitment software have streamlined job application and onboarding significantly, as well as prioritisation on certain skills development. Blockchain, too, is another one to watch out for. Although much of its capacity in the HR space is yet to be understood, it will no doubt play a pivotal role in the way both full-time and contract employees are managed and incentivised in the near future.
Despite all this change, HR still cannot abdicate from its primary function, which is to build a solid, collaborative culture based on mutual respect and tolerance. This is the challenge for Human Resources of the future: how to create a sense of culture and belonging that is both flexible and meaningful. Those who will solve this question will see technology and variable working styles as an advantage, not a burden.
Business Essentials is Africa's premium networking and business directory.
Read more from Pressroom:
____
What Is The Role Of A BEE Consultants?
____
Virtulytix Selects Green Office as Leader in Managed Print Services
____
World Salt Awareness Week 2019
---
Related Articles:
SolarAfrica Accelerates Growth Strategy with Three Key Staff Appointments
0 comment(s)
---
AI can make a profound difference to retail decisions
0 comment(s)
---
Zutari Offers its Expertise for Mandatory EPC Compliance for Buildings
0 comment(s)
---
Should Companies have a Moral Voice
0 comment(s)
---
Theranostics in the Fight Against Cancer
0 comment(s)
---