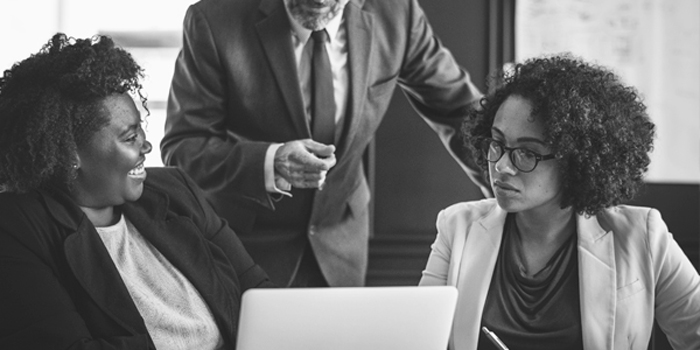 Across the globe, diversity has become a regular feature of almost every sociological structure out there
From this year's first Middle Eastern-born Best Actor Oscar winner to Taiwan's first transgender member of parliament, we've started seeing impressive advances by talented people bringing a new voice to their niche (and sometimes hitherto underrepresented) demographics.
In the workplace, the benefits of having diversity as an addition to the cultural mix are even greater. HR departments have long since been championing diversity within skills development and team structures, but businesses have recently found massive success by having their diversity front-and-centre in their branding and outbound positioning. Not only does staff diversity contribute to better productivity, broader skills sets and lessen employee churn, it's also an incredibly attractive market message that carries invaluable social capital.
This has worked particularly well for businesses that depend on direct customer relationships. Just look at the way diversity is woven into the imagery and vocabulary of companies like Facebook, Diageo or L'Oreal, the latter of which has been doing so for years. There's no question that it's 'in' and, obviously, for good reason.
Intuitively, it makes sense that this approach would work. Consumers like the idea of interacting with someone on the other side who may share their values or understand their cultural sensitivities, or with a company that prides the way they do business on the idealism of proportional representation. But boardroom directors and tieless investors alike have jumped on the bandwagon: equality = profitability. From this perspective, a business' staff is its most important assets, all shareholders in its moral stakes and credibility.
Indeed, espousing the values of diversity by employing a staff complement that cuts across lines of gender, ethnicity, and beliefs carries enormous advantages. An inclusive working culture is a crucial move in a winning customer acquisition strategy, but care needs to be taken to ensure that this is incorporated into the business' stance on overall transparency and integrity. Facebook itself is a cautionary tale – no matter how diverse and motivated its staff may be, only time will tell whether it's enough to help repair a defunct sense of ethics at its core.
Business Essentials is Africa's premium networking and business directory.
Read more from our Pressroom:
____
Discover the Next Generation in Sunscreen
____
Building Incentives for Millennials
____
Eskilz College – Top Empowerment Awards Finalist
---
Related Articles:
SolarAfrica Accelerates Growth Strategy with Three Key Staff Appointments
0 comment(s)
---
AI can make a profound difference to retail decisions
0 comment(s)
---
Zutari Offers its Expertise for Mandatory EPC Compliance for Buildings
0 comment(s)
---
Should Companies have a Moral Voice
0 comment(s)
---
Theranostics in the Fight Against Cancer
0 comment(s)
---