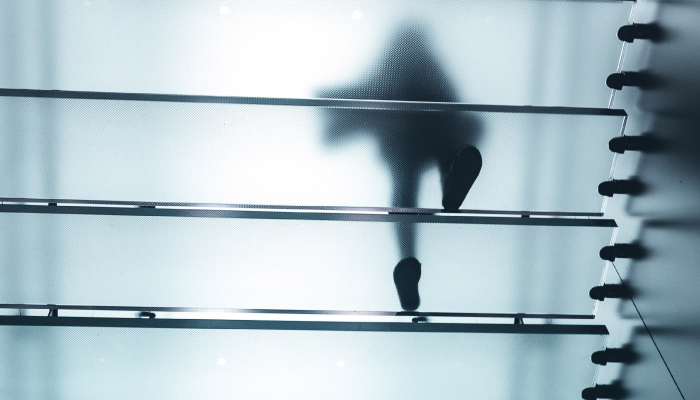 Micro Focus and Axiz focus on the bigger picture, one small step at a time
By Magda Hanekom, Business Development Manager, Axiz
Micro Focus solutions have been an integral part of the enterprise software utilised by the government for decades.
This resulted in a SITA/Micro Focus agreement for the benefit of the government, out of which the SMME Program was created. Axiz has been the fulfilment agent for Micro Focus and SITA since the inception of the initial software contract with SITA and has an established trusted relationship with Micro Focus. As a result, the SMME Program is now managed by Axiz in close partnership with Micro Focus.
Axiz is in a prime position to enable and develop SMMEs in South Africa, with many SMME's already registered with Axiz as resellers. Building off the current SMME Program mandated by SITA on the Micro Focus Framework agreement, Axiz is looking to extend this program to other vendors in our stable. This will enable the SMME to be able to offer a comprehensive solution to the market.
Each SMME is unique and has to be catered for accordingly. The team at Axiz assess each SMME individually to identify the specific needs of the SMME. The program will provide the SMME's with the opportunity to focus on growing their business, Axiz will be assisting in the various operational requirements that a successful business needs to function such as Marketing, HR, back office and in some cases office facilities. The goal is to enable the SMME's to such an extent that they have the relevant technical and sales skills to not only provide the market with solutions but also to provide billable services. Until such a time, the SMME's can make use of the pre-sales team at Axiz to assist them where required.
This program is not seen as a tick box exercise but more of an opportunity for Axiz to make a significant impact on the growth of the local SMMEs in the ICT Space. The team at Axiz is planning to introduce the program to more SMME's and include the various technology sets available to Axiz partners.
With SMME's currently making up a small portion of the local GDP compared to other developing countries like India, we still have a far way to go. This will link directly into the high failure rate of local SMME's. By enabling and growing the local SMME market, there will be a direct effect on the high unemployment rate and intern the sustainability of the South African Economy that would benefit all of South Africa.
In order to uplift the SMME's in South Africa, the business community needs to embrace the opportunities given to work with these smaller entities and provide guidance where needed in order to address the larger socioeconomic problems we face.
The future growth of the economy and employment of this country lies in the hands of SMME's. Government is doing what it can to assist SMME's to succeed.
Axiz as part of the distribution chain is taking responsibility to create its own channel by establishing various SMME empowerment programs that not only provide product-specific knowledge to the SMME's, but also helps them with office facilities, soft skills development, and certifications.
Magda Hanekom, business unit manager of Micro Focus at Axiz says: "An agreement with SITA was established where a percentage of government orders is reserved for an SMME fund that is then allocated towards enabling and training SMME's."
The use of the SMME fund is governed by policies and procedures, participating SMME's must qualify as Level 1 BBBEE contributors, must have pre-existing technical skills, and must actively participate in the program.
"The onus is on businesses to assist their emerging partners by establishing SMME development programs that will give them access to the necessary software, hardware, and business skills and help them gain traction in the marketplace. Add-on benefits can include the provisioning of marketing support, access to the business' facilities for client meetings or presentations, and even advice from the in-house marketing team around the use of social media or branding."
By having access to a greater SMME community, participants get access to additional skills and experience while being able to learn from larger partners and leverage their ecosystems.
Hanekom continues: "The goal is to grow the SMME channel to become experienced, self-sufficient businesses that can generate revenue from licenses and service sales."
She adds: "Many businesses focus on box-ticking exercises disguised as SMME development and incubation and, at the end of the process, they walk away from the SMME and leave them to figure it out on their own. This approach has been proven to be unsuccessful."
She believes that this is gradually changing as a direct result of the government's firm commitment to empowering SMMEs. "Government doesn't want to deal with enterprise businesses any longer; it wants to deal with SMME's. So, it makes smart business sense for larger enterprises to partner and helps grow SMME's"
The end goal is to have a large group of SMME's with diverse skills that operate in all sectors, so should an SMME identify an opportunity that is outside their area of expertise, they can simply pick up the phone and ask for assistance.
An important element of developing SMME's is providing training in soft skills, such as general business training, operational training, and even office software training.
Hanekom says: "Over and above the need to develop SMME's for the future economic growth of this country, there's also a generally acknowledged lack of certain IT skills in South Africa. The only way to fix this is by educating the youth to enter the IT environment while providing them with both the necessary skills and workplace experience. It might take numerous years before we start reaping the rewards of this type of initiative, but we have to start somewhere."
Hanekom is a driver of a graduate program that upskills graduates and allows them to do practical assessments, whilst gaining work experience within the distribution environment. Some of the graduates do get absorbed into the host company at the end of the graduate program; others get a job immediately because they have both formal certifications and practical experience that meet requirements.
Hanekom concluded: "The type of initiatives described above require the coming together and co-operation between the big players in the IT industry. Businesses need to be willing to share their knowledge and facilities for the betterment of all. Axiz is starting to see a growing trend towards businesses working together to take responsibility for creating the skills that help SMME's take this industry forward. I feel that businesses have a responsibility to enrich SMME's, while at the same time ensuring the future success of our industry."
Business Essentials is Africa's premium networking and business directory.
Read more from our Pressroom:
____
____
Discover the Next Generation in Sunscreen
____
Building Incentives for Millennials
---
Related Articles:
The Africa Continental Free Trade Area Protocol on Investment: A Prickly Pear for SADC and other Regional Economic Communities
0 comment(s)
---
In a Post Covid-World, the Africa Continental Free Trade Area could not come soon enough
0 comment(s)
---
How the Environment Affects Your Health, and What You can do About It
0 comment(s)
---
Resilience is Critical for Business Success in Our Post-COVID-19 Future
0 comment(s)
---
Are You Ready for the 4IR?
0 comment(s)
---