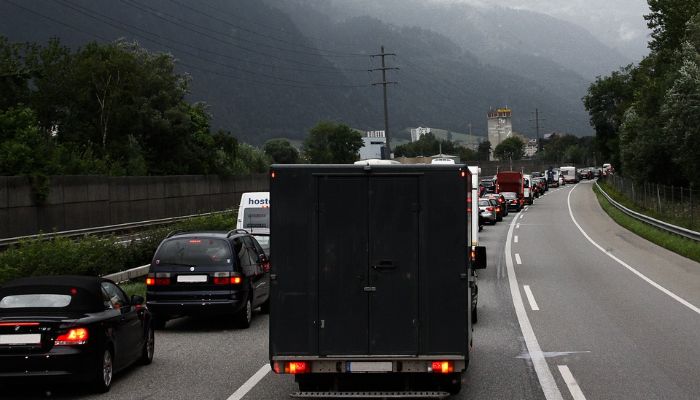 With the Easter weekend upon us, motorists should not only expect lots of pickled fish, but also high traffic volumes, as many will be on the roads heading to holiday spots, or visiting family and friends all over the country.
Although Easter weekend is a time of religious celebration for Christians, it has also known to be somewhat of a 'cursed' time on the roads. Last year, Transport Minister Blade Nzimande announced that 510 people died on South African roads over the Easter holidays. This is an increase of 14% compared to 2014 figure of 449.
Selfmed Medical Scheme urges all citizens to take the safety of your family into your own hands and use these handy tips to help make your journey a safe one.
Pre-trip planning
Be sure to plan your trips in advance. This would give you time to decide which route will be safest for your journey. It would also give you enough time to service your car and ensure that it is roadworthy before you depart.
If you are taking any new medication and intend to drive long distances, it is important to be aware as to whether any of your medication can cause side effects like drowsiness.
During your trip
It is important that you always practice caution for the entire duration of your trip. Remember, the lives of your passengers are in your hands. Here are some useful guidelines to follow to ensure a safe and fun trip:
Always ensure you and your passengers wear your seatbelts.
Maintain a safe following distance, this will give you enough time to react in case of an emergency.
Stay vigilant and keep an eye on what is happening around you.
Always carry an emergency kit with items that would come in handy if you are stranded on the side of the road or involved in a motor vehicle accident.
Try to recognise potentially dangerous drivers and pedestrians along the road and keep well clear of them.
Be aware of any obstructions like potholes or animals, which often stray into the road, especially in rural areas.
Be cautious when driving alone and avoid stopping in remote areas.
Remain alert to any areas that might present a threat of criminal activity such as hijackings and smash-and-grabs.
Traffic authorities have highlighted driver fatigue, vehicle fitness and drunk driving as some of the key focus points during this year's road safety campaign.
Things to avoid while driving
Certain things are taboo when you are driving. For starts, a no-brainer – never drink and drive. The South African Traffic Department will show zero tolerance to motorists who drive under the influence of alcohol. To avoid being caught on the wrong side of the law, and to make your trip safe and pleasant, you may want to follow things guidelines:
Avoid using your cellphone while driving. You can use a hands-free kit in your car.
Don't continue your journey if you are feeling fatigued. Take stretch breaks every two hours or 200km.
Never disobey road signs. Stay within the speed limits at all times.
Always place your valuables such as cell phones and wallets in the boot of your car.
Although the focus may be on road safety this long weekend, Selfmed Medical Scheme would like to wish all those of Christian faith a joyous and happy Easter.
Business Essentials is Africa's premium networking and business directory.
Read more from our Pressroom:
____
Conveyancers' Obligations, If Any, To Policy Inclusionary Housing?
____
____
Seven BEE Superpowers of the SME
---
Related Articles:
Avoiding Fish? You'll Want To Take an Omega-3 Supplement
0 comment(s)
---
Building Agile Teams For Company Success
0 comment(s)
---
The Art Of Raising a Reader!
0 comment(s)
---
Summer Festivals Are Made in Winter!
0 comment(s)
---
Marijuana, The Grateful Dead and the Constitutional Court: A Curious Intersect
0 comment(s)
---