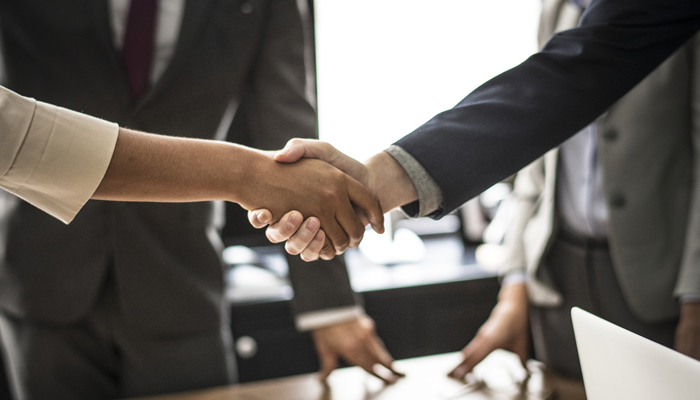 Human Resource management is both a science and an art
By Catherine Wijnberg, CEO, Fetola
The 'science' side includes adherence to legal compliance, systems, and methods. The 'art' requires understanding and managing human nature.
The Commission for Conciliation, Mediation, and Arbitration (CCMA) is an independent body established to level the playing field for employees in dispute with companies. In the CCMA, all companies are seen as equal. The labour law in South Africa is onerous, and particularly so for small business owners, who typically don't have the same knowledge and expertise as a large organisation that employs labour lawyers and HR specialists.

However, ignorance of the law is no excuse for failing to comply with the law. The CCMA has a two-stage process: conciliation and arbitration. In the conciliation stage, the employer and employee meet face to face with a CCMA counsellor to try to settle the disagreement. Should this fail the matter is referred to arbitration. CCMA employees are normally incentivised to get the two parties to settle at the negotiation stage. This means that in many cases employers are encouraged to pay out a portion of the amount demanded, even when they are in the right, as the time and cost of going to arbitration is high.
For those who wish to stay away, these six tips for business leaders should help to avoid a CCMA dispute.
Follow Procedure
Manage people within the labour law. Understand the basics of how to deal with disciplinary meetings, non-performance, abuse of sick leave, etc, and follow the procedure to the letter. These procedures will stand in your favour when you have a challenge from an employee.


Be Consistent
Treat all employees consistently, without favouritism. For example, if one employee gets a day off for good work, others should be afforded the same. Be consistent when you deal with problems. Don't allow something on a Monday, but crack down on the same action on a Thursday.


Be Compassionate
Not only is the CCMA especially hard on employers who lack compassion, but showing compassion for your employees demonstrates good leadership and is good for business. Be kind on inter-personal matters – these human elements are the building blocks of good employee relations.


Be Diligent
Be ruthless when dealing with the specifics of the job. Deal with problems as they arise rather than hoping it will sort itself out. Deal decisively with non-performance, absenteeism, and dishonesty.


Record Everything in Writing
Written records are proof of an event, instruction or feedback. Records help to eliminate disputes and increase the clarity of your instructions. Written proof is essential in performance management and dismissal processes. And critical when in a CCMA situation.


Ensure Fair Salary
The South African legislative framework is very clear in terms of how salaries should be handled and unreasonable deviations from this can be costly. If employees do the work asked of them and fulfils their duties well, or above expectation, they must be compensated.
Business Essentials is Africa's premium networking and business directory.
Read more from our Pressroom:
____
How Responsible People Get Into Spiralling Debt
____
____
Are There Responsive and Responsible Leaders Out There
---
Related Articles:
SolarAfrica Accelerates Growth Strategy with Three Key Staff Appointments
0 comment(s)
---
AI can make a profound difference to retail decisions
0 comment(s)
---
Zutari Offers its Expertise for Mandatory EPC Compliance for Buildings
0 comment(s)
---
Should Companies have a Moral Voice
0 comment(s)
---
Theranostics in the Fight Against Cancer
0 comment(s)
---