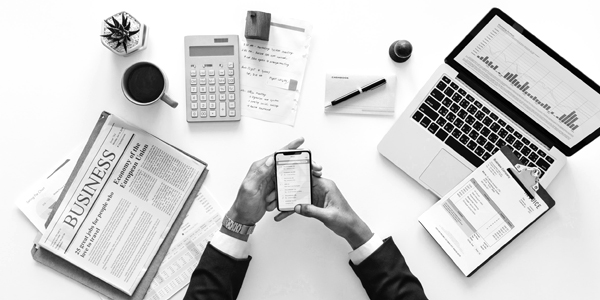 Running a business is hard work
Anyone in charge of a business, whether it's an energetic startup to a large national or global organisations, feels the often unbearable pressure of just being able to survive through to the next month. As Elon Musk has quipped, it's like eating glass and staring into the abyss. Given that he has South African roots, something in him must have thought about our local economy when making this memorable comparison.
Economies peak and trough, business start and fail and people get hired and fired, but the key determining factors of any successful business remain the same. These include sound decision-making, staff motivation, smart brand management, handling debt correctly and concentrating on customer experience, and they'll always see any business through, no matter the environment.
For too long, people have resisted failure and the deep wound of its connotations in both business and personal contexts. But if you accept that growing a company is a tough job, it's going to come with more than its fair share of failures and disappointments. We must embrace this a simply part of the journey, and certainly the only way to eventually experience some form of success.
But there's nothing like some help along the way. In this newsletter, we've compiled some of the most refreshing and useful aids for business owners. Whether it's some general encouragement for entrepreneurs or identifying specific blind spots, Business Essentials' SME Business Toolkit sheds helps you get the job done.
Business Essentials is Africa's premium networking and business directory.
Read more from our Pressroom:
____
Brand Damage: Are Your Recruitment Partner and Processes Damaging To Your Brand?
____
CCMA-Proof Your Business: 6 Tips for Small Businesses
____
How Responsible People Get Into Spiralling Debt
---
Related Articles:
Bigen celebrates 50 years of "doing good while doing business"
0 comment(s)
---
Youth Employment: Finding Alternative Opportunities in the Township Economy
0 comment(s)
---
Simple Solutions
0 comment(s)
---
Important B-BEE Affidavit Criteria
0 comment(s)
---
Scramble for Covid-19 Vaccine Exposes Pitfalls of Africa's Pittance Investment in Research and Development
0 comment(s)
---