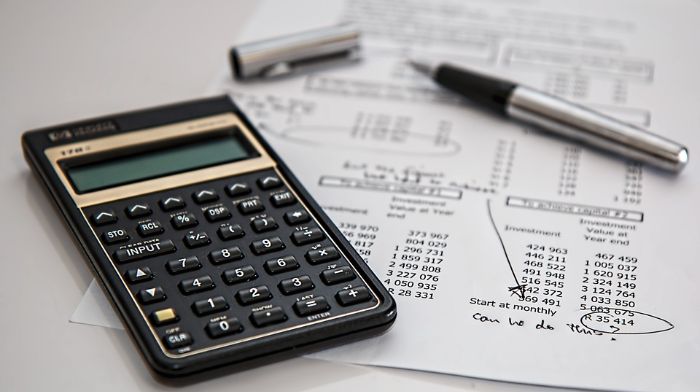 'get the most out of your relationship with your accountant'
Traditionally, what you got from your Accountant and what he offered you, vs what you need today, has shifted with time. Your Accountant's role is evolving from traditional number crunching and providing accounting records, to playing more of a strategic business advisory role. Your accounting records are now becoming an important business tool.  You no longer need your Accountant to supply your pure financial records. Why? Because there are many software programmes/packages and Applications (App) out there to pull your numbers and tell you the basics. How these financial records are interpreted, is the value add your Accountant brings.
These are 5 things that that they should be telling/ discussing with you:
Your Accountant should be able to tell you what the value of your business is.  If you decide at some point to sell equity; you need to be able to know how you value your business; what your assets are worth, especially if you want to raise capital for your business. Or, if an investor wants to invest in your company, you will need to provide them with details of your equity value. Another reason for knowing the value of your company is that it sets a benchmark for future growth targets in terms of your business valuation targets.
Many SMMEs struggles with cash flow management or working capital management. This indicates how much your business has in liquid form, to enable you to run your company in the next 12 months. Questions to ask include: how much have I sold? How much have I spent? How much is left? What or who do I owe? Who owes me, in other words, what do your Debtors and Creditors book look like.  This needs to be tracked on a monthly basis. Linked to this is how do you as an SMME streamline your operating expenses to 'spend' less, and if applicable, how do you keep optimal inventory levels. The biggest expense (normally more than half of your operating expenses) is labour costs. Your Accountant should be able to advise you on where you could potentially outsource to reduce costs and how to best structure your HR to give you maximum output.
Tax planning. Many SMMEs don't see the value of having an Accountant until it is tax season, as they can pull basic reports from their banking App and other accounting software. But, your Accountant should advise you on the best and most efficient way of being tax compliant. For example, you don't need to register for VAT until your turnover is more than R1millon per annum. This is not about unethical tax evasion but maximizing your tax efficiency. In SA we have different taxes for SMMEs e.g. the Small Business Corporation Tax is determined using a progressive sliding scale tax table where qualifying small businesses are taxed at a rate of 0% to 28% depending on their taxable income. Turnover tax which is also is determined using a progressive sliding scale tax table where qualifying businesses are taxed at a rate of 0% to 3% dependent on the SMME's Turnover. Lastly, there is Company tax (28%) is for larger entities, like QSEs and Generic companies. Your Accountant should be able to advise you on what is required for your level of business and if you qualify to be on either level.  Do remember, that if you are a Director on 2 or more small businesses then you will be liable for company tax of 28% regardless of how small the businesses are. Tax advice should include PAYE and other compliance regulations like CIPC, SARS and Department of Labour related returns and compliance e.g. COID and Worker's Compensation.
Your Accountant should be able to advise you on the different financing options available to you, to enable the growth of your business. Your accountant should be able to advise you on the pros and cons of different the financing options (Debt financing vs Equity financing.) Your accounting records will be interpreted to determine what is needed either by Capital injection or operational investment, to enable growth. For example, in order to grow your turnover, you may require another machine to manufacture more products. This advice should also extend to include the different institutions that can offer your business debt or equity financing and the qualifying criteria for each.
Your Accountant should be able to map out all accounting related business processes to enhance the growth and management of your business. They should be able to provide advice around optimizing the efficiencies within your accounting processes.
You need to get the most out of your relationship with your Accountant. The Accountant of the future is not just a number cruncher. They will be able to advise you holistically about your business, and together, you can take your business strategically to new heights.
The Author, Sabelo Qupe, is the Financial Excellence Manager at SAICA Enterprise Development. Our vision is to play an active role in economic transformation in South Africa, through advancing the sustainable growth of entrepreneurial Black businesses.
Business Essentials is Africa's premium networking and business directory.
Read more from our Pressroom:
____
Yes, You can Dramatically Improve the Look of that Scar
____
____
---
Related Articles:
Embrace AI to Remain Competitive in the Digital Business Environment
0 comment(s)
---
Restless Leg Syndrome
0 comment(s)
---
How Can I Wipe My Credit Clean?
0 comment(s)
---
The Smart Money is on Local Tech, Especially for 4IR
0 comment(s)
---
TUHF Secures R700 Million Nod from Standard Bank
0 comment(s)
---