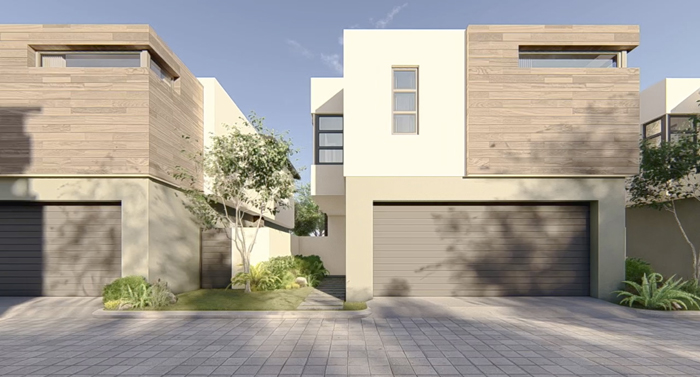 Can buying the right home make saving energy easier?
Globally over the last two centuries, energy needs have skyrocketed dramatically. We know today that these resources are close to exhaustion and our societies are facing a major challenge: THE ENERGY CRISIS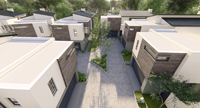 It's been 12 years since South Africans first experienced load shedding and we know that as we go into winter energy consumption increases over the colder months. South Africa is blessed not to have long, extreme winters but we need to be mindful, none the less. There's a lot we can do to curb excessive energy usage and avoid the switch being flipped on us yet again.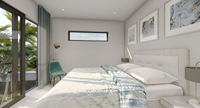 Avoiding electric blankets, electric heaters and cooking less often are simple solutions everyone can apply. Consider, however, when buying a home, whether it is designed with energy saving in mind. Buying a home off plan in the age we live in usually means that the Developer has considered what buyers require in current climate – socially, politically and environmentally.
Futuredev Properties Develops Full-Title Free Standing Cluster Homes in the Sandton suburbs of Bryanston and Morningside with has energy efficiency and saving at the forefront of its designs.
Having carefully considered the most important areas of the home the option for a gas stove has been included, a gas fire place, energy saving heat pump on the geysers, pre-paid electricity meters, LED down lighters throughout and an architectural design that provides the right balance of light and warmth throughout the home, all come as standard features.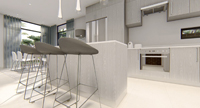 Gas is an accessible and affordable substitute to electricity and your kitchen is something that you'll be using practically daily, so investing in the right appliances is important. The upfront cost of a gas stove may be more than a conventional stove. Daily consumption of gas, however, is cheaper than electricity saving you much more money in the long run. It also ensures you have heat for food and water when load shedding strikes in our coldest months. With a gas Fire Place there is no need for electric heaters.
An energy saving heat pump fitted on all Geysers simply works like a fridge in reverse. It heats the water and switches off when its hot. It switches back on when the water temperature drops below a certain level.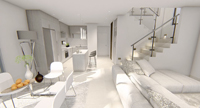 LED downlighters are fitted throughout the home. LEDs are extremely energy efficient and consume up to 90% less power than incandescent bulbs. Since LEDs use only a fraction of the energy of an incandescent light bulb there is a dramatic decrease in power costs. Also, money and energy are saved in maintenance and replacement costs due to the long LED lifespan. LED's have a lifespan of up to 60,000 hours compared to 1,500 hours for incandescent bulbs. 
The Architectural design itself provides the right balance of light and warmth throughout the home.
With a Pre-paid electricity meter budgeting on electricity costs are now easier than ever.
For more information contact Futuredev Properties. www.futuredev.co.za. info@futuredev.co.za. +27 11 234 1442
---
Related Articles:
CRS Assists SARS-Embattled Clients With Tax Advisory Service
0 comment(s)
---
Magic Needle Mesolift
0 comment(s)
---
The Importance of CPR in the Workplace
0 comment(s)
---
Behind the Scenes - Do You Know What Goes into Booking the Perfect Business Trip?
0 comment(s)
---
Prepaid Water Meters Transform Utility Management in the Face of Growing Crisis
0 comment(s)
---