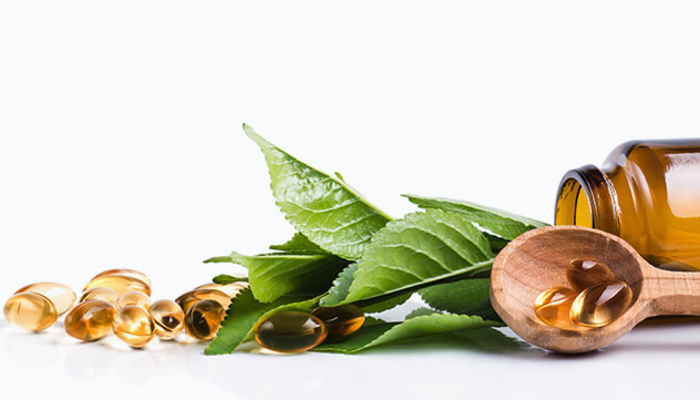 Thanks to today's busy "grab-and-go" lifestyle and the growing popularity of exclusionary diets many of us aren't getting enough of the vitamins and minerals that are essential to our health.
Fortunately, supplementation can bail you out. For example, many who embark on a vegan diet run the risk of becoming deficient in vitamin B12 as its most prevalent in animal-derived foods like meat and eggs. Still, while most vitamins and minerals are all too easy to pop, you need to know what you're doing. As it turns out, sometimes you can get too much of a good thing.
When good stuff goes bad  
There are several vitamins and minerals that, in excess, can be harmful to your health. The following are just a few to keep in mind.
Vitamin A
Water-soluble vitamins such as B12 and C don't accumulate in your body. You simply use what's needed and excrete what isn't. Vitamin A, however, is fat soluble, meaning it's stored in your body fat. If you take too much of it, you can accumulate a toxic amount in a short amount of time. The symptoms include joint and bone pain, nausea, hair loss, headaches, dry and itchy skin, liver damage, jaundice and confusion.
Calcium
Consuming calcium-rich foods can help protect your bones, teeth and heart. Still, studies have shown that ingesting 1000 to 1200mg a day, the previously recommend RDA, can increase your risk of heart attack and stroke. An excess of calcium can also cause muscle pain, stomach pain and kidney stones. This is why, if you're supplementing calcium, you should take vitamin D alongside it. It essentially absorbs any excess calcium, so it mostly goes to your bones, not your blood. This is something your doctor can tell you, but a supplement label often won't.
Iron
If you're suffering from iron-deficiency anemia that's a good reason to take an iron supplement. Even then, it's very important to have a doctor monitor the levels in your blood on a regular basis. If you take too much of it when you don't have to, you can end up with an iron overload. Symptoms include fatigue, joint pain, stomach pain, and an irregular heartbeat. Also, some studies have suggested this may increase your risk of colon cancer.
Potassium
Everybody needs potassium, an electrolyte mineral that's vital for a myriad of functions, but it's all about balance. Too little and the symptoms include fatigue, tingling nerves, nausea, bloating, constipation, heart palpitations, decreased reflexes and low blood pressure. Too much of it and, ironically, the symptoms are more or less the same, save for the low blood pressure.
Zinc
Many people take a zinc supplement, whether it be on its own or in a multivitamin. It's a great immune booster and those suffering from depression, acne and hair loss are often deficient. Still, the RDA is around 10mg a day. This is very easy to exceed via excessive supplementation under the illusion that "more is always better". In this case, it's definitely not. Symptoms of zinc toxicity include stomach cramps, nausea, diarrhoea, headaches and a loss of appetite.
Safe, not sorry
At the end of the day, taking supplements is a great way to bolster a diet that's lacking certain vitamins and minerals. However, if taken in excess, certain seemingly harmless nutraceuticals can seriously damage your health. Also, there are many medical conditions and certain medications that, when it comes to certain supplements, are a bad mix. This is why it's best to let a medical doctor know what you're taking, even if you think "oh, it's just a supplement".
To be truly safe and not sorry make an appointment to chat to one of the doctors at Health Renewal. They'll be able to perform blood tests that can pick up on any deficiencies and create a nutraceutical prescription that takes your unique health profile into consideration. This way, you can get exactly what you need, no more no less, to help you feel your ultimate best.
Business Essentials is Africa's premium networking and business directory.
Read more from our Press Room:
____
____
Skills 2.0 – The Face Of The South African Artisan In The Digital Revolution
____
For The Love Of Sunshine And Wine In London
---
Related Articles:
TSIBA Helps Entrepreneurs Leap Forward in the Business World
0 comment(s)
---
Zoom Fatigue - Five Reasons Why You Want to Step onto a Plane Again
0 comment(s)
---
Supporting Small Business Through Ecosystem Boost
0 comment(s)
---
The Africa Continental Free Trade Area Protocol on Investment: A Prickly Pear for SADC and other Regional Economic Communities
0 comment(s)
---
#TakeControl Over Your Debt!
0 comment(s)
---