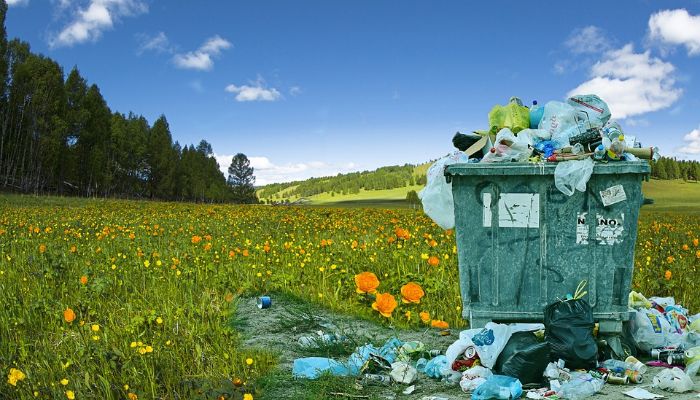 Reducing its carbon footprint is a consistent focus for Sandton Convention Centre (SCC), which hosts over 500,000 exhibitors, visitors, delegates, businesspeople and staff annually.
Environmental sustainability at every level is key for the world-class venue, explains Shaun Bird, GM of SCC, "As part of the Tsogo Sun group, we adhere strictly to our environmental policy and we integrate best practices into our core business strategy."
SCC's policy ensures compliance with legal requirements; prevention of pollution; waste management; conservation of natural resources; buy-in from suppliers, contractors and visitors encouraged; implementation of an environmental system that trains staff members, manages risks and impact, sets objectives and plans, and measures and monitors for consistent improvement.
Waste management starts on-site with a fully manned waste area, separating waste into recyclable and non-recyclable material. A specialist outsourced company then collects and manages the waste.
Electricity and water usage is managed with a range of systems and sensors to ensure reduced consumption throughout the building, and when furniture and furnishings are replaced, discarded items are donated to crèches and schools to ensure ongoing re-use. Bottled water for conferences and visitors is now being provided in glass rather than single-use plastic bottles.
In the kitchens, Executive Chef and President of SA Chefs Association, James Khoza is also implementing various sustainability practices:
A Green Team reviews or implements new group sustainability directives
Sustainability-aligned purchasing, with suppliers engaged on traceability
Menus designed to embrace sustainability and reduce wastage
Buying SASSI-approved seafood and fish
Use of more vegetable with proteins and avoiding over-catering on buffets
Oil removed by an oil management partner
Palm oil is no longer used
Leftover food used
Waste is removed by Bokashi
Biodegradable packaging material is used
No plastic straws
Power and water-saving practices are implemented
Says Bird, "These initiatives are ensuing that our collective mindset is increasingly aware of the need to be on the lookout for better ways to reduce our footprint. We're committed to it – and to ensure that every delegate, exhibitor, and visitor experience here is world-class."
Business Essentials is Africa's premium networking and business directory.
Read more from our Pressroom:
____
Save Money and The Planet By Being Power Savvy
____
A "Batho Pele" Approach To The ICT Business Success Matrix
____
An SMME Owner With a Passion For Recycling
---
Related Articles:
Avoiding Fish? You'll Want To Take an Omega-3 Supplement
0 comment(s)
---
Building Agile Teams For Company Success
0 comment(s)
---
The Art Of Raising a Reader!
0 comment(s)
---
Summer Festivals Are Made in Winter!
0 comment(s)
---
Marijuana, The Grateful Dead and the Constitutional Court: A Curious Intersect
0 comment(s)
---