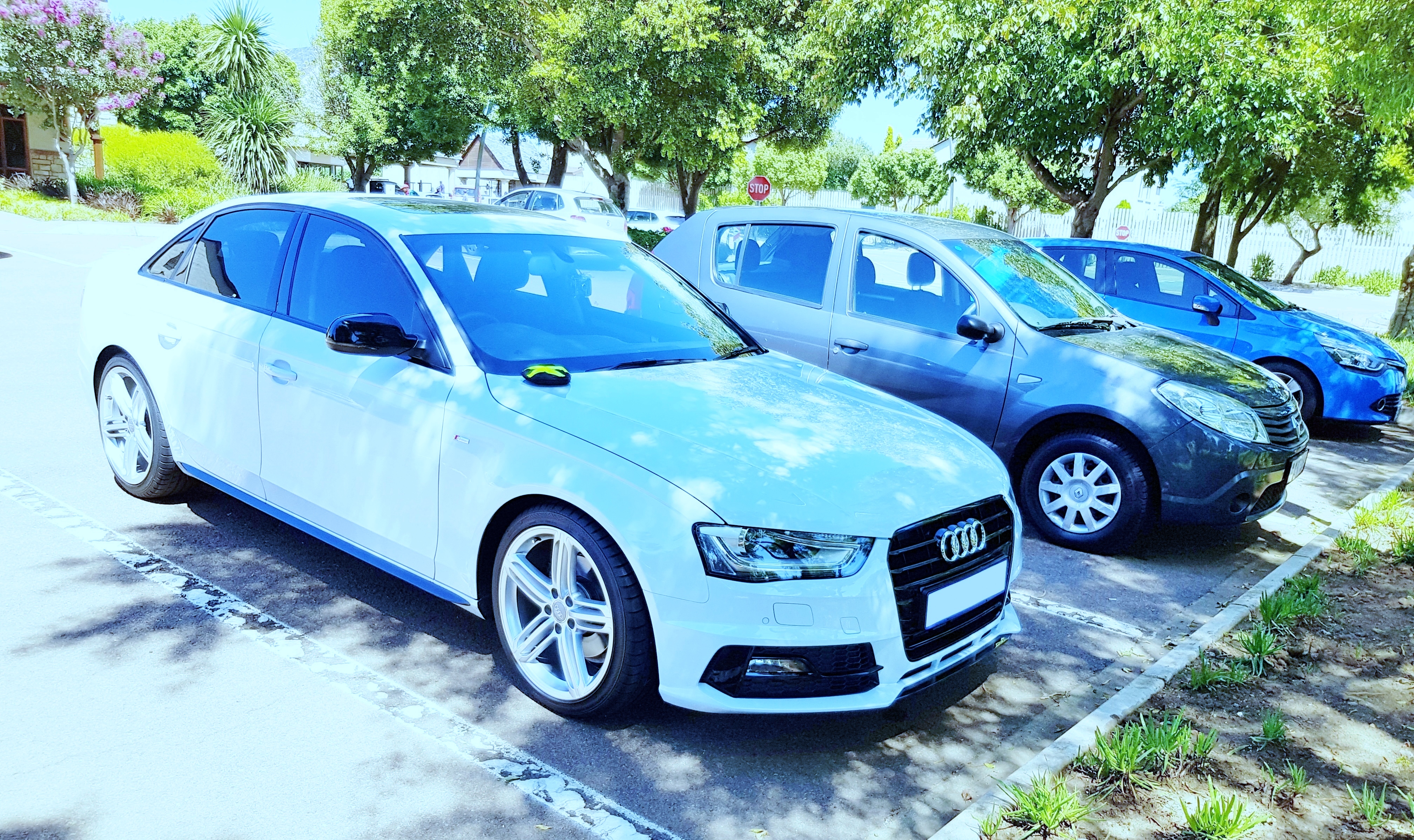 Introducing AIMSS eTrac, we have developed a simple yet robust portable vehicle tracking device.  It is based on our now famed eGuard technology, having specific parameters to deal with foreign or visitor vehicles entering Housing Estates and Commercial Office Parks.  Adding a new dimension of security monitoring courier, construction, maintenance or private visitor vehicles.
How it works :  The eTrac is a LIVE monitoring device that tracks a vehicle every 30 seconds of its location within an estate.  When a foreign or guest vehicle arrives at the boom, the usual scanning of drivers licence and vehicle licence disc is captured.  The boom gate security guard places a serialized eTrac on the vehicle bonnet in front of the driver's windscreen, for high visibility. In exchange for retaining the driver licence card until such time the vehicle returns to the exit boom.  The serialized eTrac is recorded on the Smart phone scanner or OB book. Upon the vehicle's return to the boom gate an exchange is made, the vehicle may then exit the estate.  
Rewards & Benefits :  
Improved services by adding a new layer of vehicle security entering estates and commercial office parks
Zero infrastructure costs
High visibility of the eTrac device placed on the vehicle
Instant alerts if the vehicle over-speeds within the estate / office park
Alerts if the vehicle enters no-go zones
Full traceability of the vehicle's movements recorded on the AIMSS control room software for future tracing and history reporting
The eTrac is a 24/7-365 tracking device, with the proven reliability of our robust AIMSS monitoring software
AIMSS products having received multiple rewards over the past few years
____
For further enquiries or details please contact:
BetaTrac Telematic Solutions (Pty) Ltd
Contact :  011 782 5335
info@betatrac.com
Business Essentials is Africa's premium networking and business directory.
Read more from our Pressroom:
____
New 'Soil Hospital' Alternative to Landfill Disposal Developed at EnviroServ's Port Elizabeth Landfill Facility
____
Save Money and The Planet By Being Power Savvy
____
A "Batho Pele" Approach To The ICT Business Success Matrix
---
Related Articles:
Zoom Fatigue - Five Reasons Why You Want to Step onto a Plane Again
0 comment(s)
---
Supporting Small Business Through Ecosystem Boost
0 comment(s)
---
The Africa Continental Free Trade Area Protocol on Investment: A Prickly Pear for SADC and other Regional Economic Communities
0 comment(s)
---
#TakeControl Over Your Debt!
0 comment(s)
---
In a Post Covid-World, the Africa Continental Free Trade Area could not come soon enough
0 comment(s)
---