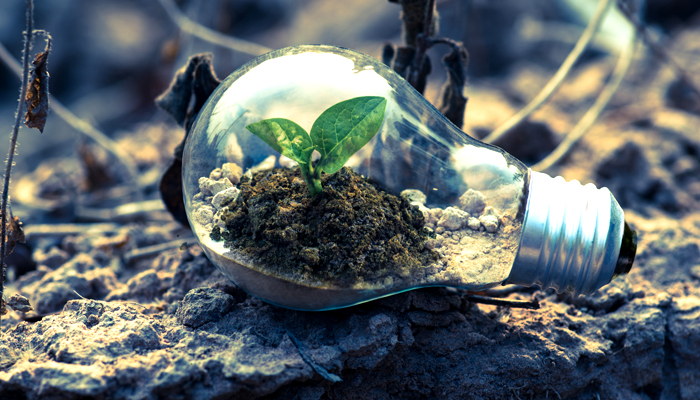 By EWSETA
In the 15-storey atrium, mesh panels between each floor channel stale air into open space, where it rises through the roof and creates a loop of natural ventilation. Even on a stormy day, the building remains opalescent with natural light and angles of glass.
Every workspace is within 7 metres of a window. The Edge architects had panels installed on the rooftops of neighbouring university buildings so that it could produce more energy than it consumes. A massive concrete tub in the parking garage collects rainwater to flush the building's toilets and water the gardens.
This is the cutting-edge of the green, smart building movement. But South Africa is certainly not lagging behind in the green building stakes.
Global green leader by 2019
In fact, SA is set to be a global green-building leader by 2019, according to the 'Dodge Data Analytics World Green Building Trends 2016 Smart Market Report', which states that South Africa has the highest green share currently of any country in its study.
The trend has been a long time in the making. Rachel Carson's 1962 book, 'Silent Spring' is considered one of the first attempts to define sustainable development pertaining to green buildings. The green building movement in the US originated from the need and desire for more energy-efficient and environment-friendly construction practices. There are a number of motives for building green, including environmental, economic and social benefits.
However, modern sustainability initiatives call for an integrated and synergistic design, not only in new construction, but in the retrofitting of existing structures.
South Africa started to take the concept seriously at the dawn of the new millennium, and, in 2007, the Green Building Council of South Africa (GBCSA) was founded to develop market-based green-building solutions for the transformation of the South African property industry and to advocate that all buildings be designed, built and operated in an environmentally sustainable manner.
The Department of Environment and Tourism's 2009 publication, 'Green Building in South Africa: Emerging Trends' reiterated the significant contribution of the built environment to environmental degradation. Buildings, encompassing construction, operations and deconstruction use approximately 15% of the world's fresh water resources and 40% of the world's energy, and produce about 23% to 40% of the world's greenhouse gas emissions, the report pointed out.
In South Africa, operations of the building sector account for 23% of greenhouse gas emissions, while emissions from the manufacture of the major materials for the building sector amount to around 18-million tons of CO² per year, or around 4% of total CO² emissions.
The document outlined the prevailing green trends in retrofitting, upgrading and renovating existing buildings and highlighted energy-saving trends in low income housing. As a result, EWSETA has developed three exciting new qualifications – 'energy efficiency auditor', 'energy management adviser' and 'concentrated solar plant process controller'.
The first qualification, already registered by SAQA, prepares a candidate to conduct energy audits, which involve assessing, analysing and reporting on the energy performance of an organisation, equipment, system or process, and identifying opportunities to improve energy use and efficiency and to reduce costs.
Put another way, an energy audit aims to reduce the amount of energy input into the system without negatively affecting the output.
An energy management adviser develops, advises on and leads implementation of energy performance opportunities for sustainability, profitability and competitiveness. This function manages energy measurement, performance and verification, reduces fuel consumption, cuts emissions and increases fleet performance.
The last qualification prepares an individual to provide technical support and services in the installation, operation and maintenance of solar power plant processes, systems, facilities and equipment.
This work is a particular priority for South Africa, which aims to generate 42% of its electricity from renewable energy technology sources by 2030. Seven concentrated solar power (CSP) plants have been, or are being, built, three already connected to the national grid. However, the impact of this technology on South African research, development and innovation has not yet been investigated.
CSP is currently treated as other renewable energy technologies, with no specific technology diffusion or adoption model.
Almost all South Africa's electrical energy needs are supplied currently by coal power, which adds about one ton of CO² to the atmosphere for every MWh produced. CSP provides electricity at almost carbon-neutral levels.
After all, hand in hand with green business go green skills.
Business Essentials is Africa's premium networking and business directory.
Read more from our Pressroom:
____
New 'Soil Hospital' Alternative to Landfill Disposal Developed at EnviroServ's Port Elizabeth Landfill Facility
____
Save Money and The Planet By Being Power Savvy
____
A "Batho Pele" Approach To The ICT Business Success Matrix
---
Related Articles:
How Long Does Debt Counselling Take?
0 comment(s)
---
The Willard® BLUE Battery Promotion Has a Winner!
0 comment(s)
---
The Development of a Solar Photovoltaic Market in Ghana
0 comment(s)
---
Businesses to be Verified Based on New B-BBEE Code Amendments from 01 December
0 comment(s)
---
SAP SuccessFactors & Skillsoft
0 comment(s)
---