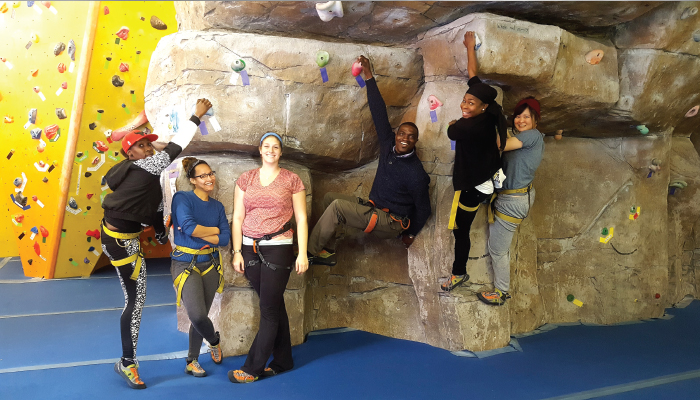 By Rita Chigozie Chukwu-Ike, Think Twice SGBV Consultant
Both internal and external strength play a vital role in ensuring balance and total well-being of a person. This strength is instilled through basic values and is inculcated at the different stages of their development, which ensures that one can navigate through every aspect of life with ease; be it work, career or interpersonal relationships.
Having proficient hard skills (such as engineering, carpentry, design) is often required for success, and often gained through education or training. However, mastery in hard skills alone will not guarantee a functional and successful person. Interactions and exposure in the various fields of ThinkTwice programme interventions have shown that despite high certification and excellence in hard skills, there is still a requisite for soft skills. These are often not quantifiable, such as how well a person socialises or interacts within his immediate environment.
HARD SKILLS
Abilities which are teachable or skills that require time to master.
Subject matter expertise
Math & statistics knowledge
Data & technical skills
SOFT SKILLS
Categorized as people skills and are often learned through life experiences which shape the way we think and act.
Problem solving
Story telling
Collaboration
Curiosity
Communication
Creativity
As evidenced by discussions in job interview panels, there is now a firm requirement of soft skills, such as attitude, work ethic, creative thinking, communication, teamwork and other inherent social cues. Unfortunately, most people pursue quick success and neglect these abilities without an inkling of who they are and what they value.
We need to go back to basics to ensure that foundational requirements are laid out properly, which will yield far better results in giving a person a sense of self-worth and socialise effectively in the workplace. A company's future will be more sustainable when employees' feelings and thinking are influenced with a simple concept such as respect – for the self, talent as well as for others.
Business Essentials is Africa's premium networking and business directory.
Read more from our Pressroom:
____
New 'Soil Hospital' Alternative to Landfill Disposal Developed at EnviroServ's Port Elizabeth Landfill Facility
____
Save Money and The Planet By Being Power Savvy
____
A "Batho Pele" Approach To The ICT Business Success Matrix
---
Related Articles:
Why Millennials are Losing Their Hair
0 comment(s)
---
Removing Vulnerability in Residential and Commercial Estate Management
0 comment(s)
---
What Employers Need to Know About Hearsay Evidence
0 comment(s)
---
Unpacking the BEE Management Tool
0 comment(s)
---
IBA Group Opened a Digital Twin Laboratory
0 comment(s)
---