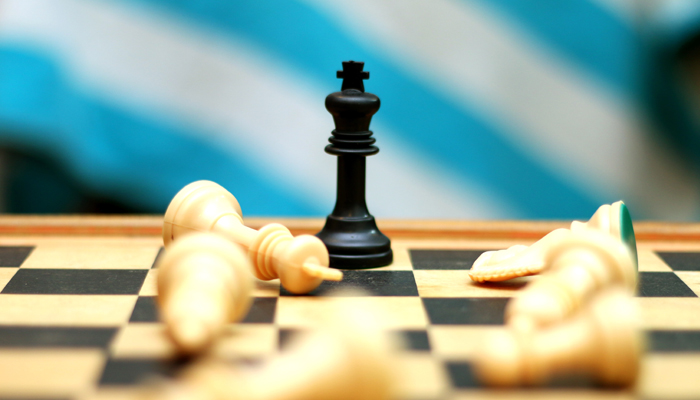 By Mohamed Mayet, CEO – Porfolio Manager, Sentio Capital Management
We all grew up with the old adage "There's no such thing as a free lunch." It's also true for investing.
In a world where markets are as deeply connected and information is disseminated instantaneously, the likelihood of "zero-to-no-risk gems" that nobody has noticed, is slim to non-existent.
Human beings are notoriously overconfident about their ability to manage downside, risk and even physical harm. Put simply, the single biggest mistake investors make is not focusing on the risk-return payoff. Risk and return should be managed as indivisible concepts to control for inbuilt human subjectivity. Humility and deliberate risk management are key here. Investors should not assume that they are always right, and they should minimise taking unintended risks.
So how can this be done? Firstly, one should manage risk, from the inception of an idea, through to the exit of an investment, as opposed to merely measuring it. Many investors simply measure risk while inadvertently believing that they are managing it. Secondly, it's a good idea to objectively and persistently question one's own views and convictions. Not all returns are created equally: how you get your return, and the volatility of that return, are both important.
It's important to point out, that this approach is not designed to avoid risk, but rather taking deliberate risks that pay off. Focusing only on risk or only on return will invariably lead to inferior outcomes. Chasing returns without a clear understanding of risk is akin to gambling, while being completely risk-averse can lead to many missed opportunities.
Therefore, the focus should be on the science of quantifying both risk and return, and determining whether the payoff is worthwhile. This can be done by systematically pricing risk and return, and scientifically constructing efficient portfolios.
It's also worth noting that the definition of risk extends much further than is conventionally portrayed. Risk is the likelihood that one will receive a return that is different from what one expects. To take advantage of opportunities one has to measure both the downside risk as well as the upside risk and focus on translating those risks into opportunities by pricing the risks appropriately. People generally overestimate their ability to recognise risk and underestimate what needs to be done to avoid risk. As a result, they accept risk unknowingly and contribute to its creation. Thus, it's essential to have an unbiased mechanism, such as a robust portfolio construction process, to identify and control for these unintended risks.
One has to fully understand both sides of the risk-return equation in order to achieve optimal risk-adjusted returns. For example, in investment terms, an expected return of 15% in a defensive, quality stock with higher certainty in cashflows, earnings, dividends, and ultimately in returns, could actually be a better investment than a stock with an expected return of 50%, where all of those metrics score poorly due to higher cyclicality and poor market positioning. However, cyclical stocks with high operational or financial leverage can still be a good investment, if you price them for their specific characteristics.
Essentially, one needs to understand the risks associated with an investment, and to size the positions of those stocks appropriately in the context of an overall portfolio.
Business Essentials is Africa's premium networking and business directory.
Read more from our Pressroom:
____
New 'Soil Hospital' Alternative to Landfill Disposal Developed at EnviroServ's Port Elizabeth Landfill Facility
____
Save Money and The Planet By Being Power Savvy
____
A "Batho Pele" Approach To The ICT Business Success Matrix
---
Related Articles:
How Long Does Debt Counselling Take?
0 comment(s)
---
The Willard® BLUE Battery Promotion Has a Winner!
0 comment(s)
---
The Development of a Solar Photovoltaic Market in Ghana
0 comment(s)
---
Businesses to be Verified Based on New B-BBEE Code Amendments from 01 December
0 comment(s)
---
SAP SuccessFactors & Skillsoft
0 comment(s)
---