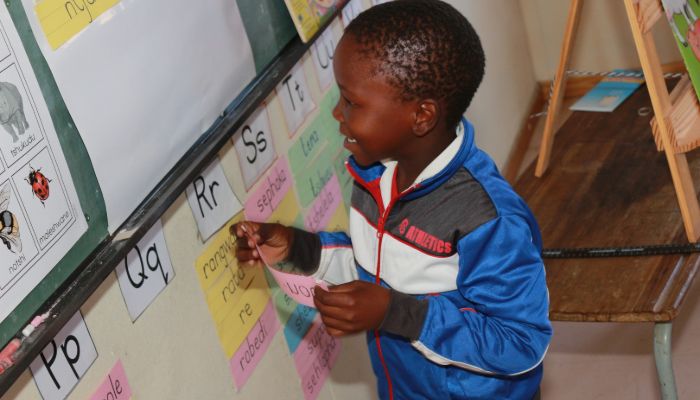 "Education is the most powerful weapon which you can use to change the world"
These hauntingly powerful words by our late president Nelson Mandela are timeless, gaining impetus year after year in a country facing dire challenges in education.
According to the 2018 PIRLS Study (Progress in International Reading Literacy), 80% of South African Grade 4 learners cannot read with comprehension. South Africa's average score is 261 points below countries like The Russian Federation, Singapore and Ireland. This difference represents six school years – meaning that our Grade 8 learners, entering secondary education, are reading at the same level as Grade 2 learners in these countries. Our top achievers are at the same mean level score as the lowest 25% performing countries.  Over the past five years, our learners (including the top achievers) have not progressed at all. Worst of all, rural learners are three years below their urban counterparts.
Since its inception in 1979, the READ Educational Trust has actively sought to combat this vast disparity in our society. READ was formed with the goal of providing adequate access to books for all South Africans. In the early years, READ's activity concentrated on setting up secondary school libraries and training school librarians. Subsequently, the focus shifted from secondary to primary schools, where the needs, both in book provision and in teacher training, were even greater.
READ found that the provision of books was far more effective when combined with whole staff teacher training and follow-up monitoring by trained mentors.
Research has shown that the more time learners spend with books, the more efficient their reading and writing acquisition will be. Instilling a culture of reading takes time, dedication, a well-designed formula and creative resources. READ has developed key initiatives in the endeavour to instil this culture, both at school and in the broader community.
Initiatives include:
–   The Readathon Campaign, incorporating Red Reading Boxes
–   Read Aloud Magic Box Sets
–   Pop-up Libraries
–   Pick-a-Book Boxes
–   The READ Online Shop
–   Rally to READ
For more information, contact READ Educational Trust on 0872377781, or visit www.read.org.za. Join the conversations on: Facebook: www.facebook.com/READEduTrust
Twitter: www.twitter.com/READEduTrust
Instagram: www.instagram.com/read_educational_trust
Business Essentials is Africa's premium networking and business directory.
Read more from our Pressroom:
____
New 'Soil Hospital' Alternative to Landfill Disposal Developed at EnviroServ's Port Elizabeth Landfill Facility
____
Save Money and The Planet By Being Power Savvy
____
A "Batho Pele" Approach To The ICT Business Success Matrix
---
Related Articles:
Why Millennials are Losing Their Hair
0 comment(s)
---
Removing Vulnerability in Residential and Commercial Estate Management
0 comment(s)
---
What Employers Need to Know About Hearsay Evidence
0 comment(s)
---
Unpacking the BEE Management Tool
0 comment(s)
---
IBA Group Opened a Digital Twin Laboratory
0 comment(s)
---