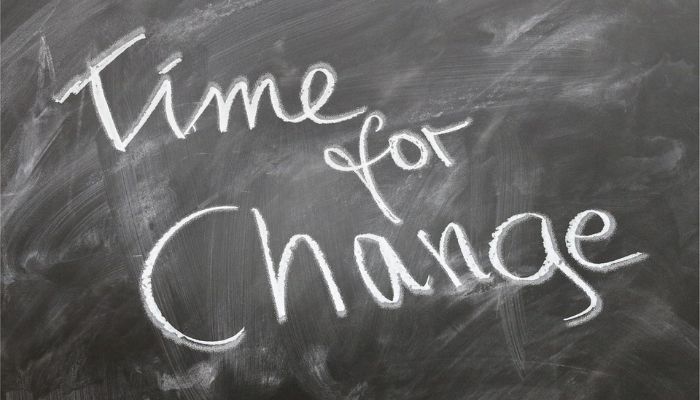 As the South African economy charts its way towards a fourth industrial revolution, factories will need to adjust their workforces towards highly skilled tech-based functions. Boitumelo Moselane, Human Resource Director at Eaton Africa, explains how manufacturers can stay globally competitive through structured skills development and training processes.
In the typical factory environment, managers often take it for granted that their workers are gaining the skills they need to do their jobs through practical experience. But rarely do they pause to consider if their employees' long-term career trajectories take into account a constrained economy and the potential impact of rapid technological advancement in industrial processes and methods.
To effectively help workers grow their careers in a way that not only protects jobs but creates new ones, industrial operations need to prepare themselves for a world where intelligent machines take over functions traditionally done by humans.
When President Ramaphosa announced a Presidential Commission on the Fourth Industrial Revolution during his February State of the Nation address, it became clear that the impact of digital disruption is taken very seriously at the highest levels of society.
There is no way of telling what impact the merger of artificial intelligence with automated machines will have on people's jobs in the long term, but it will be significant. A 2017 McKinsey Report on automation found that almost every occupation in today's world has the potential to be at least partially automated. Already, certain work done by lawyers, engineers, financial advisers and accountants can be done by smart machines – so how much more will labour-intensive jobs be affected?
The report estimates that about half of all the activities people are paid to do in the global workforce now could potentially be automated by adapting currently demonstrated technologies, which amounts to almost US$15 trillion in wages.
In some parts of the world like in Africa, this could have devastating consequences and lead to another global economic crisis, but this time affecting the poor.
In South Africa, where unemployment is around 27%, business leaders and policy makers need to think of ways of reducing poverty and fostering an improvement in the quality of life for most South Africans while taking advantage of rapid technological advances.
The key is to make sure that skills development goes beyond current needs, but runs alongside automation and future applications, with an understanding of which industries are likely to grow the fastest as a result of new technology.
Coming to grips with the impact of artificial intelligence on jobs calls for a well-planned assessment of current skills so that companies can help their people prepare for a digital future where the benefits outweigh the collateral damage.
A simple but obvious blind spot in most manufacturing environments is that only people working in middle management and upwards are given formal performance appraisals based on well-defined individual deliverables.
The performance of workers on the factory floor is often only measured collectively using an overall factory performance score. While this general score might be positive in some cases, there is no way of telling if a particular individual is working to their best ability – or identifying individuals' potential for growth.
This easily leads to poor staff morale, as some people might feel overlooked for career growth and development. Without the ability to accurately assess each person's contribution up close, using an objective metric, promotions and targeted deployments can never be fully justified in a fair way.
At Eaton we have recently introduced performance management at Bargaining Unit level to ensure we drive the performance culture at all levels and that there is alignment to the strategic objectives throughout the business.
We have worked tirelessly to achieve a Level 1 BBBEE rating over the past seven years, starting from being a Level 4 B-BBBEE contributor in 2012. Making our way to this significant achievement demonstrates our unwavering commitment to the broad-based transformation of the economy, to our staff, to the public and to the South Africa's business community.
Since the launch of our graduate programme in 2015/16, we have seen, an average 90% absorption of interns into various permanent roles within the company.
The program runs for 12 months with trainees exposed to intense leadership, technical electrical products training, sales training, coaching by experienced sales engineers and practical exposure to the market which will allow them to think and act like expert sales engineers and give them the ability to operate in the Africa market.
But we have a very long way to go. For instance, the level of women representation in South African factory environments remains low at all levels, which we hope to correct.
The company's commitment to women empowerment includes the Eaton Women Development Programme that focuses on developing female leadership, identifying potential barriers in career development, sensitising male counterparts and helping women to build strong business networks for the betterment of their careers and organisations.
To ensure happy, motivated employees, maximum staff retention and an optimal allocation of skills and abilities, our performance management programme will ensure that we have a complete picture of our current skills, so that we are equipped to make a way towards a prosperous digital future.
Business Essentials is Africa's premium networking and business directory.
Read more from our Pressroom:
____
New 'Soil Hospital' Alternative to Landfill Disposal Developed at EnviroServ's Port Elizabeth Landfill Facility
____
Save Money and The Planet By Being Power Savvy
____
A "Batho Pele" Approach To The ICT Business Success Matrix
---
Related Articles:
How Can I Wipe My Credit Clean?
0 comment(s)
---
The Smart Money is on Local Tech, Especially for 4IR
0 comment(s)
---
TUHF Secures R700 Million Nod from Standard Bank
0 comment(s)
---
Is Your Organisation Prepared for the Coronavirus? Advice From a Business Resilience Expert
0 comment(s)
---
Learning Through Experience with Johannesburg Business School
0 comment(s)
---