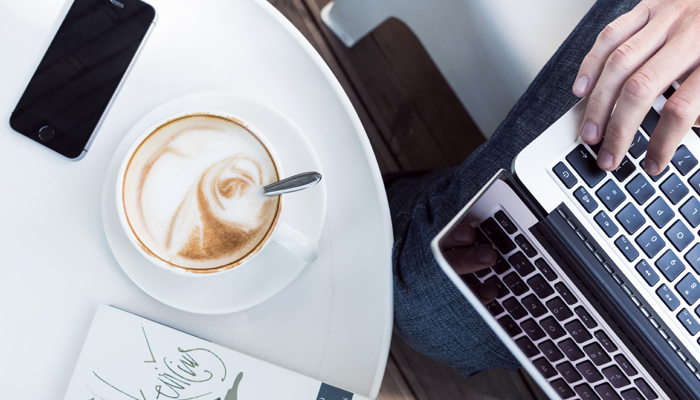 By IWG Plc (Regus)
Gone are the days when the workplace merely provided a physical space for employees to occupy during regular office hours. Today's always connected, instant access environment has blurred the lines between the physical office and where work happens. As the distinction between professional and personal life dissolves and the workplace becomes truly digital, employees are communicating and collaborating in unprecedented ways.

Enabling knowledge-sharing across many organisations across continents forging productive relationships has become a global phenomenon. This gives businesses the ability to actively control their activity in a specific country and at the same time, make it possible to communicate with workers in various locations simultaneously, encouraging the 'get together' you would ordinarily only find in a large corporate building.
So, what is a digital workplace? Comprised of your employees' technological environment, the digital workspace encompasses all the technologies people use to get work done in today's workplace. It ranges from your HR applications and core business applications to e-mail, instant messaging, enterprise social media tools and virtual meeting tools.
Most organisations already use many of these components, which means they do not have to build the digital workplace from the ground up. In fact, if your staff respond to e-mails from smartphones, check their payments online or digitally enter a sales opportunity, you may be closer to operating a digital workplace than you think. As the workplace continues to evolve, and employee expectations shift, organisations that do not embrace the digital workplace will fall behind.
Allowing people to use technology in the way they choose engages them, but requires a business culture that puts people first. Allowing the increasingly mobile workforce to define the requirements of an ideal digital workspace, then, makes perfect sense. Utilised correctly and with tight security, employees can work together seamlessly, regardless of location.
With domestic and international companies focusing their expansion strategies on cost efficiencies, attracting the right talent, optimisation of business operations and space utilisation, co-working as a solution to providing an efficient digital workspace platform is not only changing the dynamics of office spaces in South Africa, but also defining a new corporate culture.
Encouraging the workforce to take charge reveals the close link between empowerment and productivity. The flexibility of employees working from anywhere sees them responding to customers outside of the normal business hours, especially visible in global companies dealing with different time zones, using but one example.
These changes are further exacerbated by the continued demands for increased productivity and cutting of unnecessary costs. Under a digital workplace approach, the new focus shifts to how the business can help their staff work more efficiently and how the hundreds of enterprise tools can fit together as one cohesive unit.
Put simply, flexible co-working environments have become the new 'go to' for office space solutions.
Business Essentials is Africa's premium networking and business directory.
Read more from our Pressroom:
Vitiligo: Is a Cure On The Horizon?
____
Fever in Children – What You Should Know
____
Flexible Workspace Is The New Franchise Frontier
---
Related Articles:
How Long Does Debt Counselling Take?
0 comment(s)
---
The Willard® BLUE Battery Promotion Has a Winner!
0 comment(s)
---
The Development of a Solar Photovoltaic Market in Ghana
0 comment(s)
---
Businesses to be Verified Based on New B-BBEE Code Amendments from 01 December
0 comment(s)
---
SAP SuccessFactors & Skillsoft
0 comment(s)
---