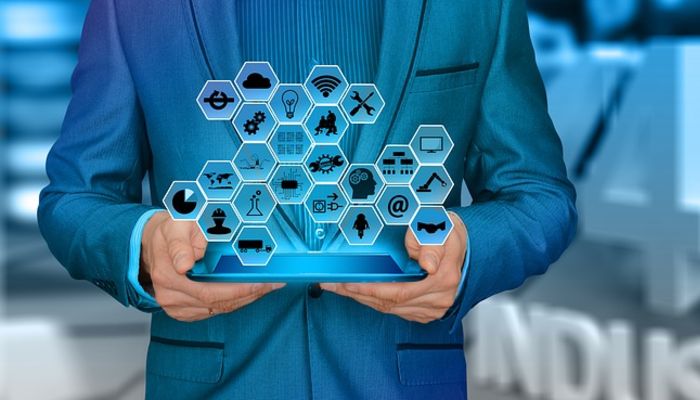 Technology companies can no longer be defined as organisations that produce and sell software or hardware. We see data science teams in retail chains, marketing agencies and even once-traditional farming companies. This might sound scary for someone without deep technological experience, but understanding the digital world will allow you to join companies that are looking to build teams with diverse sets of skills.
Business models are changing
Technology is opening up new business models, changing companies and driving unprecedented efficiencies. There has been an influx of subscription-based businesses with many people paying for Netflix, Spotify, Audible and Headspace. "Renting" is taking precedence over "ownership" – from bicycles to music, to clothing. Why go through all the stress of buying clothes, when could just rent them for a day?
Banks are rapidly closing branches, with South Africa's "big four" all having significantly fewer branches in 2019 than in 2011 (The Citizen, 2019). Retail chains are following suit to cut the costs of physical stores and move to higher-margin online sales. It's very likely that we will see a similar trend for all physical-based companies as they capitalise on their growing digital revenues.
Jobs are changing
A copywriter doesn't need a pen (it's all Digital Copywriting), we are all ambassadors for the company we work for, and a marketer now needs to be data and ROI-focused, rather than the purely creative role of the past. Data scientists and coders seem to be the most important teams in companies, whereas 10 years ago the "IT" team got thrown in a small corner. Companies are now trying to work out how to integrate non-tech jobs within tech teams to improve the diversity of thinking and utilise alternate skills-sets. Psychologists are in demand for insights into how the data points and insights can be enriched by overlaying psychology and human behaviour, and English majors are used to analysing text for Artificial Intelligence learning.
What does this mean for us?
In a world where technology is increasingly becoming all-pervasive across industries, preparing for future career success will demand more than acquiring knowledge, and understanding how to implement and apply it in practice. The crucial "survival" technique is to develop the attributes that make us "more human"— because it's the one competitive advantage we have over machines. This has been recognised by mega-institutions like NASA, who have incorporated traits like empathy and adaptability, amongst others, into its astronaut-recruitment selection process.
As a future-focused institution, Red & Yellow saw this coming and identified 10 uniquely human skills – like persuasion and conflict resolution – which are woven into all our online courses, corporate training and full-time programmes. Online courses like Design Thinking, People Management or Digital Marketing. are short, effective ways to inject these necessary skillsets into your teams. Whether you study through us or another education provider, it's imperative to understand the digital world and have the correct mindset to thrive in an uncertain future.
Author: Steven Fine
Business Essentials is Africa's premium networking and business directory.
Read more from our Pressroom:
____
New 'Soil Hospital' Alternative to Landfill Disposal Developed at EnviroServ's Port Elizabeth Landfill Facility
____
Save Money and The Planet By Being Power Savvy
____
A "Batho Pele" Approach To The ICT Business Success Matrix
---
Related Articles:
Cheffing Success Takes A Lot More Than Cooking
0 comment(s)
---
Why Saving Money is Important
0 comment(s)
---
East Africa-China: A Delicate Debt Balance
0 comment(s)
---
2020 Risk Outlook: Use GRC to Build Resilience
0 comment(s)
---
2020 Ushers in New Importance for HR and Payroll Data
0 comment(s)
---