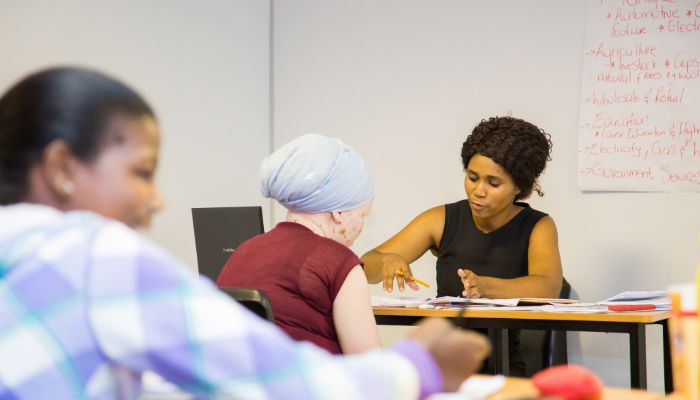 South Africa needs entrepreneurs, now more than ever. The country's unemployment rate is currently sitting at 29%, the highest it has been since 2003. Despite President Ramaphosa's commitment to creating two million jobs within the next decade, massive retrenchments at some of the country's largest corporations indicate that there are simply not enough jobs to go around. Instead, young graduates are entering a hostile work environment that is leaving them despondent and disillusioned about their future.
Shawn Swiegers, Group Risk and Compliance Officer of the LFP Group believes that entrepreneurship could provide an escape route from the cycle of poverty that so many young South African's are caught up in. "The issue lies with the country's school curriculum as it doesn't contain comprehensive entrepreneurship modules, and young jobseekers are ill-equipped to take the plunge and start their own business," says Shawn.
Lacking entrepreneurship skills may be the contributing factor to why only 7% of South Africa's adult population is involved in running their own business, despite the fact that entrepreneurial activity is the best way to fast-track economic growth and mitigate the country's unemployment crisis.
Answering to the call, LFP Training has introduced a course which specifically centers around entrepreneurship and is aligned to the BEE Code of Good Practice. The New Venture Creation (NVC) course looks to kick-start the next generation of entrepreneurs through a practical and theorical 12-month learnership program. This SETA-accredited qualification lays the foundation for a structured learnership program that teaches existing and potential entrepreneurs to capitalize on economic opportunities. Most importantly, learnerships are offered to unemployed and disabled persons via corporate sponsorship which further alleviates the current 'job market bottleneck' that our country faces. Here, people without jobs can take control of their journeys.
"Learners are taught to identify opportunities, think like an entrepreneur, master the art of business writing and understand business finances" says Shawn. These practical skills can be translated into almost any industry and provide valuable hands-on-experience, a type of learning that cannot be gleaned from mere theory.
Most importantly, those who have designed the NVC courses understand that small businesses are the future of the South Africa's economy. The courses strategy is to use tried-and-trusted methodologies to give learners the entrepreneurial edge needed to grow sustainable businesses that can form part of the mainstream economy and replace the traditional job-seeking process.
"Entrepreneurship may not be the easiest route to success, but it's the best option South Africa has for breaking the poverty cycle. NVC courses are a silver lining in the dark cloud that is the country's unemployment crisis, working to equips learners with the practical skills necessary to transform their lives so that they one day be able to transform the lives of others through their successful small business." Shawn concludes.
I wasn't born a natural entrepreneur. I had to be trained – Robert Kiyosaki
Business Essentials is Africa's premium networking and business directory.
Read more from our Pressroom:
____
New 'Soil Hospital' Alternative to Landfill Disposal Developed at EnviroServ's Port Elizabeth Landfill Facility
____
Save Money and The Planet By Being Power Savvy
____
A "Batho Pele" Approach To The ICT Business Success Matrix
---
Related Articles:
ContinuitySA's Willem Olivier Named African Industry Personality of the Year
0 comment(s)
---
Instigating Innovation: Where To Start
0 comment(s)
---
Working Tribes: 30 Years of Changing the Way You Work
0 comment(s)
---
Everything You Need to Know About South Africa's Credit Bureau's
0 comment(s)
---
Put Your Best Face Forward With a 3D Peel
0 comment(s)
---