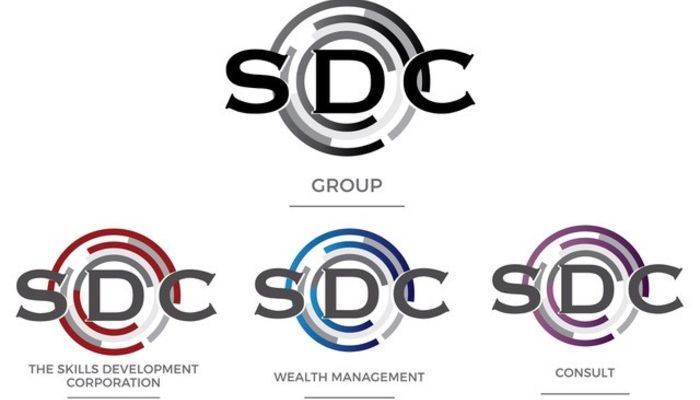 The past 12 months at SDC have seen tremendous growth in both service offerings and overall company size. With new division such as SDC Wealth Management & SDC Consult recently introduced under the SDC Group, it is now possible to not only provide world class training, but also offer these bright young students the opportunity to use the knowledge they attained to carve out a future for themselves. They need not be part of the shocking unemployment statistics currently facing South Africa.
At SDC Wealth Management we recruit and educate young learners that want to take ownership of their life stories. They are offered the opportunity to start as a funeral cover agent with the possibility of progressing to a fully qualified financial adviser. What initially started as a means to offer employment has turned into something much bigger that now offers a career in the Financial Services Sector. SDC Wealth also offers a number of services including funeral cover, car & household insurance, medical aid and much more.
To learn more head over to www.sdcwealth.co.za
SDC Consult will be bringing to market offerings from The Skills Development Corporation and SDC Wealth Management. The initial focus will be a new enhanced offering by The Skills Development Corporation. They have put together a comprehensive training solution aligned with your current Skills Development Levy expenditure.
This solution offers unlimited access* to all our short courses and a dedicated Skills Development Facilitator to assist with the administrative burden of submitting your annual Workplace Skills Plan and Annual Training Report. The Accredited & Unaccredited short courses offered include:
BASIC CONDITIONS OF EMPLOYMENT IN THE WORKPLACE
BASIC OCCUPATIONAL HEALTH & SAFETY REPRESENTATIVE
EMPLOYMENT EQUITY
BASIC FIRE FIGHTING
LEADERSHIP AND MENTORING PRINCIPLES IN THE WORKPLACE
HIV AND AIDS – AWARENESS TRAINING
CUSTOMER SERVICE  
COMPUTERS IN THE WORKPLACE: A BEGINNER'S GUIDE
BASIC SPREADSHEET TRAINING
THE PERSONAL ASSISTANT
FIRST AID – LEVEL 1 (D.O.L ACCREDITED)
To learn more about SDC Consult head over to www.sdcdistribution.co.za
Let us assist you with all your B-BBEE needs. Contact SDC today on 010 900 3115 or email us on info@sdcorp.co.za.
Business Essentials is Africa's premium networking and business directory.
Read more from our Pressroom:
____
New 'Soil Hospital' Alternative to Landfill Disposal Developed at EnviroServ's Port Elizabeth Landfill Facility
____
Save Money and The Planet By Being Power Savvy
____
A "Batho Pele" Approach To The ICT Business Success Matrix
---
Related Articles:
ContinuitySA's Willem Olivier Named African Industry Personality of the Year
0 comment(s)
---
Instigating Innovation: Where To Start
0 comment(s)
---
Working Tribes: 30 Years of Changing the Way You Work
0 comment(s)
---
Everything You Need to Know About South Africa's Credit Bureau's
0 comment(s)
---
Put Your Best Face Forward With a 3D Peel
0 comment(s)
---