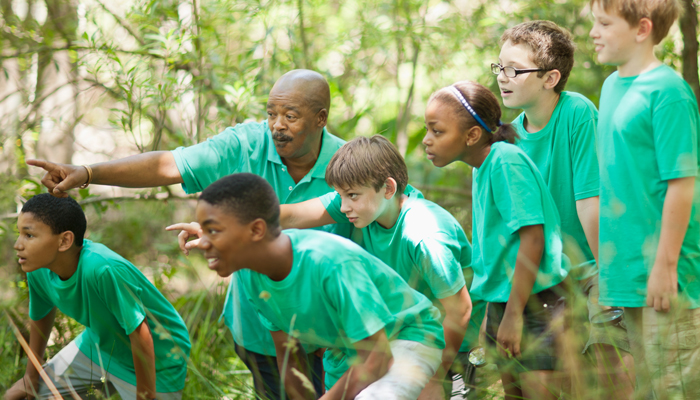 By Matthew Cocks, General Manager – WESSA Environmental Education Centres
In a world where life-supporting resources (such as air, water, soil, plants and animals) are being degraded at an alarming rate, it can only be through people and Education for Sustainable Development (ESD) that a long-term solution can be found. UNESCO recognises that action learning is a key process for achieving the Sustainable Development Goals.
Many schools in South Africa are under-resourced in science, mathematics, engineering, technology and education resources. Inadequate teaching practices are not preparing students with the problem-solving skills they need for a 21st century workplace. There is a high failure rate amongst first year engineering students countrywide, as they lack sufficient problem-solving, communication and mathematical skills. Put simply, our schools are just not preparing our youth for the 4th Industrial Revolution.

e-Steam is a groundbreaking holistic action-learning process introduced by WESSA (The Wildlife and Environment Society of South Africa) which exposes learners to key skills and techniques for future tertiary education and green work skill requirements. The framework incorporates teambuilding, leadership and personal development-focused learning that builds self-esteem and works toward solving environmental issues through science, technology, engineering, arts and mathematics. At the same time, this approach to ESD prepares students for either tertiary education or entrepreneurial development.

The e-STEAM framework encourages creativity through problem-based learning. Learners or participants are guided by an 8-step process from which they develop and present an action project around a chosen topic. Participants are encouraged to present their ideas in a variety of innovative ways, from building models, posters, presentations to social media posts and showcasing their progress through videos.
It is vital for the success of any e-STEAM programme to consider the context of the participants and relate to the socio-physical environment of the individual. The learning that takes place must be relevant and connected to each individual's area of concern for the local community. As a result, prior knowledge and understanding of the local area is key to the success of this programme, as the participants feel fully invested in the solutions they are developing.
Key requirements for a successful e-STEAM programme are that the students can perform meaningful background research, have an opportunity to engage with industry experts and have exposure to real-life environmental solutions. This allows them to acquire the necessary ideas and information to design and implement the best solution for their identified issues.

The outcome of this holistic learning method promotes learner empowerment. Essentially, learners use their solutions for potential micro-business, SMME or entrepreneurial opportunities within their communities. Once income generation is introduced into the equation, the long-term implementation and sustainability of the project is greatly increased.
e-Steam is multi-faceted – the students are having a great deal of fun and use the environment as their inspiration. Art is their creative freedom, and they develop their core-critical skills in science, technology, engineering and mathematics in a collaborative way.

For South African youth to be globally competitive, we need to develop high-level technical skills. The e-Steam method is a critical incubator for our future generation – who could ask for a better way to learn?
Business Essentials is Africa's premium networking and business directory.
Read more from our Pressroom:
____
Default Annuities: Thrive While You're Alive
____
Skills Development Corporation is Growing!
____
New Venture Creation Courses Broadening the Horizons of South Africa's Learners
---
Related Articles:
Zoom Fatigue - Five Reasons Why You Want to Step onto a Plane Again
0 comment(s)
---
Supporting Small Business Through Ecosystem Boost
0 comment(s)
---
The Africa Continental Free Trade Area Protocol on Investment: A Prickly Pear for SADC and other Regional Economic Communities
0 comment(s)
---
#TakeControl Over Your Debt!
0 comment(s)
---
In a Post Covid-World, the Africa Continental Free Trade Area could not come soon enough
0 comment(s)
---