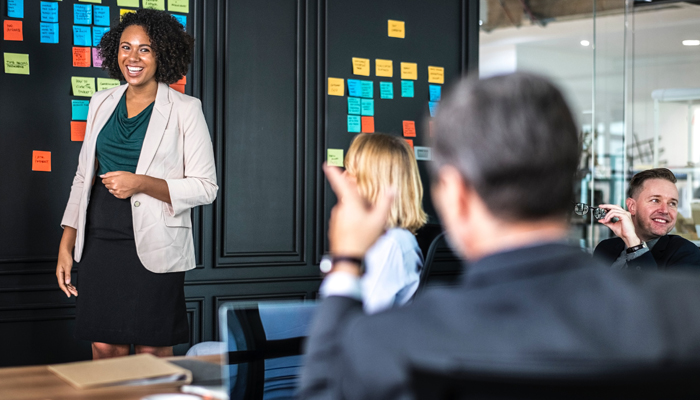 As an internal department, Human Resources works differently
It's not as straightforward as sales or as hierarchical as other operations. In fact, HR's greatest advantage is that it functions as a trade union, psychologist and school master all in one.
Now more than ever, the way successful businesses are being started and run has been massively influenced by the outward depiction of empowered, fulfilled employees riding on a wave of energy and equality. No matter the sector, service or style, 21st Century professionalism holds the ideal of thriving, happy and productive workplace culture at its core.
This is the moment where HR has transmuted itself from a fluffy, hard-to-define secondary part of the business to an essential component of its vision and execution. In the era of an immensely competitive jobs economy, highly specialised service-oriented sectors, increasingly noncommittal customers and the always-on culture, a smart HR department can motivate employees with tangible, meaning-driven goals and incentives that make them feel part of a larger family rather than simply a number on the payroll.
The big trick to pull off is to communicate with staff as if they were shareholders. Involving them in polls on company decisions, filling them in on overall strategy and promoting a practice of continuous learning and improvement makes people feel that they are truly valued. Getting it right goes way beyond the paycheck – employees stay because they're being stimulated by what their company stands for, rather than simply how it makes money.
With this in mind, Human Resources arguably has the most crucial, if difficult task – keeping the business together by prioritising its most
Business Essentials is Africa's premium networking and business directory.
Read more from our Pressroom:
____
e-STEAM: A Groundbreaking Learning Process
____
Default Annuities: Thrive While You're Alive
____
Skills Development Corporation is Growing!
---
Related Articles:
Zoom Fatigue - Five Reasons Why You Want to Step onto a Plane Again
0 comment(s)
---
Supporting Small Business Through Ecosystem Boost
0 comment(s)
---
The Africa Continental Free Trade Area Protocol on Investment: A Prickly Pear for SADC and other Regional Economic Communities
0 comment(s)
---
#TakeControl Over Your Debt!
0 comment(s)
---
In a Post Covid-World, the Africa Continental Free Trade Area could not come soon enough
0 comment(s)
---