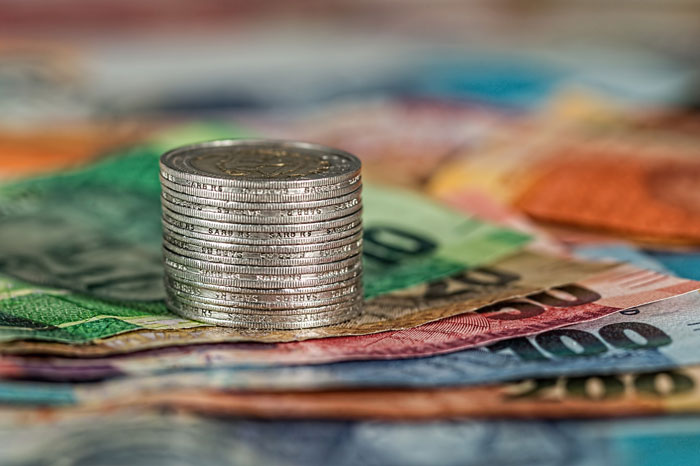 "You cannot wait until a house burns down to buy fire insurance on it. We cannot wait until there are massive dislocations in our society to prepare for the Fourth Industrial Revolution." 

Robert J. Shiller, 2013 Nobel laureate in Economics, Professor of economics, Yale University
On Friday 27 September 2019 the South African Society of Bank Officials (SASBO), a labour union for financial sector workers plans to embark on a strike and take to the streets to protest against planned retrenchments in the banking sector and is calling for a moratorium on job losses in the banking sector. Marches are planned for Johannesburg, Durban, Bloemfontein, Port Elizabeth and Cape Town.
The banks (Nedbank, Standard Bank, First National and Absa) have blamed the retrenchments and closure of some of their branches on the Fourth Industrial Revolution (4IR), in particular the processes of digitisation and automation of operations. Digitisation, for example encourages self-service, with clients using their mobile phones and computers, rather than walking into a local branch. The banks claim that they have all consulted with staff about job losses in recent months.
However SASBO says that the banks ignored all the suggestions to prevent the job losses in the 4IR environment. The trade union alleges that the banks were aware of the impending global digitisation trends of the 4IR decades ago and how those would impact certain jobs and as such they could have prepared their employees for this long before it was necessary to retrench staff.
Given that banks are pressurised to provide more digital options to their clientele, the spectre of more job losses could soon become a tragic reality and compound the existing crises of unemployment which currently stands at 29 percent – one of the highest in the world. The reskilling and upgrading of staff is essential, to prevent the exacerbation unemployment in the banking sector and the country as a whole.
Indeed, we are on the precipice of the 4IR and it is changing the world through major disruptions in technology. As Klaus Schwab of the World Economic Forum (WEF) said "We must develop a comprehensive and globally shared view of how technology is affecting our lives and reshaping our economic, social, cultural, and human environments. There has never been a time of greater promise, or greater peril."
Whether for good or bad, we are on the path of a technological revolution that is radically shaping the way in which we relate to the world and to one another. The 4IR is characterised by an amalgamation of existing and new technologies that build on the blocks of previous industrial revolutions, more so on the Third Industrial Revolution which saw the introduction of automation, computing and telecommunications, among other things.
While all revolutions are by nature disruptive, the 4IR holds the power to create whole new industries or sectors while totally destroying others. The rapid growth of digital technology, often referred to as information and communications technologies (ICTs) in a broader sense has largely reshaped our daily lives and how we do business and bank globally. The internet has become one of the most fundamental and vital infrastructures around the world.
Many of today's business organisations find themselves hampered by legacy models, excessive cost structures and workforces unable or unprepared to deal with the blistering pace of change. We are now in the midst of a major economic shift, one in which business value increasingly accrues at the intersection of the digital and virtual worlds. In this new competitive landscape, a new 'automation' for work is emerging, powered by data, algorithms and artificial intelligence.
In the context of the planned strike action, the decision to retrench staff in the banking sector was made in pursuit of realigning the retail and business banking delivery model to the changing needs of customers amid rapid adoption of digital banking products and services. As banks restructure their models to align with the adoption of more digital products and services, there is no doubt this will have a negative effect on the labour force.
Many jobs that are manual and repetitive are at the risk of automation and artificial intelligence replacement. Losing a huge number of jobs to automation will have a severe impact on a nation whose unemployment rate is already significantly high.
Some in the banking sector are sensing the opportunity, while others are buckling under the pressure of fast-changing technology, intensifying customer expectations and waves of new and hungry financial technology companies (Fintech) snapping at their heels. The role of those responsible for transformation in the banking sector has never been this complex, difficult, uncertain or important.
Within this context, leadership in the banking industry is struggling to keep up with the increasing speed and complexity in the digital economy. But looking ahead to the rise of algorithmic and human-machine co-working, the situation is even more worrying. The banking sector will have to seek our inclusive solutions for labour redundancy issues and re-skill their workers for new opportunities provided by the 4IR.
The rise of the platform economy and the convenience of bespoke services such as Amazon, Netflix, and Uber have raised expectations amongst consumers and they now expect the same level of performance from all service providers including banks and financial institutions.
There's general agreement within financial institutions that digitisation is transforming their industries in fundamental ways, but many have yet to grasp the scale and depth of these changes. Today's emerging technologies will not merely speed up transactions and reduce their cost through automation. They will also drive a significant restructuring of the entire financial sector, alter the balance of power between established players and newcomers, and change the way ordinary people manage and spend their money.
The revolution by the application of big data, new algorithms, block chain technology, and cloud computing will change the nature of work and the structure of the banking sector and the economy.  All of these developments will result in consumers will having faster access to new, convenient ways of managing their money and banking services.
AI will enable financial services organisations to better predict their customer needs and offer unprecedented levels of personalization. Most sectors, including financial services, have recognised that AI-ready business applications are becoming mainstream, and that they help accelerate digital transformation initiatives.
On a broader level though, our education and training systems, having remained largely static and under-invested in for decades, are largely inadequate for these new needs. Some studies suggest that 65 percent of children entering primary school today will have jobs that do not yet exist and for which their education will fail to prepare them, exacerbating skills gaps and unemployment in the future workforce.
In addition, poorly developed adult training and skilling systems in most industries delay the speed of adjustment to the new context for the currently active workforce. These dynamics are further affected through demographic, geopolitical and economic factors, and their results are a challenge to businesses, governments and the banking sector around the globe. However, they need not be foregone conclusions.
If leaders in the banking sector act now, using this moment of transformation as an impetus for tackling long overdue reform, they have the ability not only to stem the flow of negative trends but to accelerate positive ones and create an environment in which workers in collaboration with leadership can live up to their full potential.
Ahmed Shaikh
Ridwaan Asvat
Nadeem Cassim
Richard Shewry
Dhiru Soni
All of the authors hail from REGENT BUSINESS SCHOOL, are interested in education for an inclusive 4IR and write in their personal capacity
To view our profile, click here
Business Essentials is Africa's premium networking and business directory.
Read more from our Pressroom:
____
Human Machine Interfaces in Building Management Systems
____
Risk & Opportunities in Facilities Management
____
How to Stand Out in a Crowded Facilities Management Industry
---
Related Articles:
Removing Vulnerability in Residential and Commercial Estate Management
0 comment(s)
---
What Employers Need to Know About Hearsay Evidence
0 comment(s)
---
Unpacking the BEE Management Tool
0 comment(s)
---
IBA Group Opened a Digital Twin Laboratory
0 comment(s)
---
Learning Through Experience
0 comment(s)
---