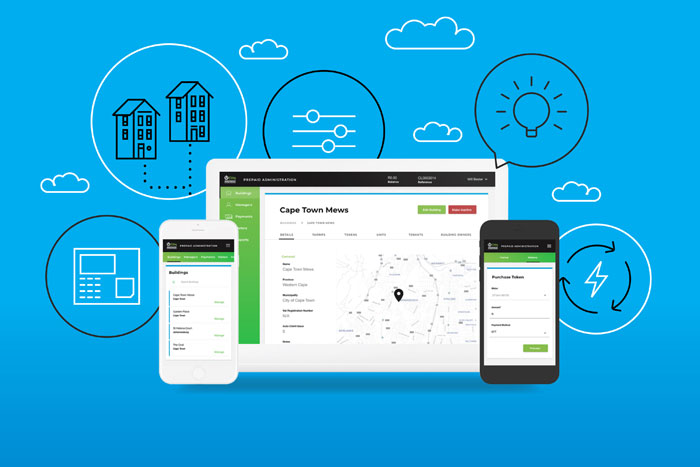 Rising costs, complex billing systems, exacting customers and challenging admin put commercial and residential estate managers under pressure in tight economic times
The South African commercial and residential real estate market has had a bumpy ride over the past few years. Stunning commercial spaces remain untenanted, sought-after residential estates have empty homes, and property managers are juggling rising costs alongside the need to build engaging value-propositions that attract a flagging market. This is further complicated by a customer base that wants more from its investment than just location, location, location.
"Customers, whether they are residential or commercial or industrial, want to work with property owners and estates that offer them more than just the standard fare," says Michael Franze, Managing Director, Citiq Prepaid. "They want transparency, value for money, little to no administrative complexity, and spaces that are modern, capable and accessible. On the flip side, property managers are juggling variable billing complexities and administrative challenges that often impact on customer relationships and costs."
The harsh reality is that landlords can't afford to provide less than perfect management of facilities and utilities, tenants will just leave. It puts the landlord in a vulnerable position that often impacts on bottom line and reputation. However, there are innovative strategies and solutions that can shift the dynamic and customer relationship.
"The sub-metering space has become very popular over the past few years because, with the right partner and platform, any commercial or residential building can transform how it manages to spend, customers and administration," says Franze. "Investment into a reliable, prepaid sub-metering solution ensures that both tenants and property owners gain a granular sense of control over their spend and consumption. This also minimises admin, for everyone, and provides the transparency that's required to foster long-term, solid business relationships."
Transparency has become a commodity. Tenants want to know their usage, they want data that explains their costs, they want to know the precise figures of their spend so they can manage their business and budgets more effectively. Only through transparent systems and rigorous online reporting can this be achieved, and Citiq Prepaid offers this, and more.
"Prepaid sub-metering allows for landlords to charge their tenants the precise amount they use each month without having to measure, test tariffs or check accounts," says Franze. "With Citiq Prepaid, they gain access to an online portal where both tenant and property manager can review detailed reports that cover all these points, and more. They can download usage reports, share data, and use the insights provided to help tenants manage their budgets and expenditure."
Citiq Prepaid's sub-metering solution is designed to not only improve transparency and to ensure more accurate end of month billing, but to minimise the impact on the business. Bills are paid at the same time, every month, they are aligned with constant measurement and reporting so there are no unexpected surprises, and the information is accessible 24/7 to both tenant and property owner. This high-end insight and granular control adds immense value to the commercial, residential or industrial estate's value proposition and can be used to engage with customers and to improve rentals in a complex market.
To view our profile, click here
Business Essentials is Africa's premium networking and business directory.
Read more from our Pressroom:
____
What Employers Need to Know About Hearsay Evidence
____
Unpacking the BEE Management Tool
____
IBA Group Opened a Digital Twin Laboratory
---
Related Articles:
How Long Does Debt Counselling Take?
0 comment(s)
---
The Willard® BLUE Battery Promotion Has a Winner!
0 comment(s)
---
The Development of a Solar Photovoltaic Market in Ghana
0 comment(s)
---
Businesses to be Verified Based on New B-BBEE Code Amendments from 01 December
0 comment(s)
---
SAP SuccessFactors & Skillsoft
0 comment(s)
---