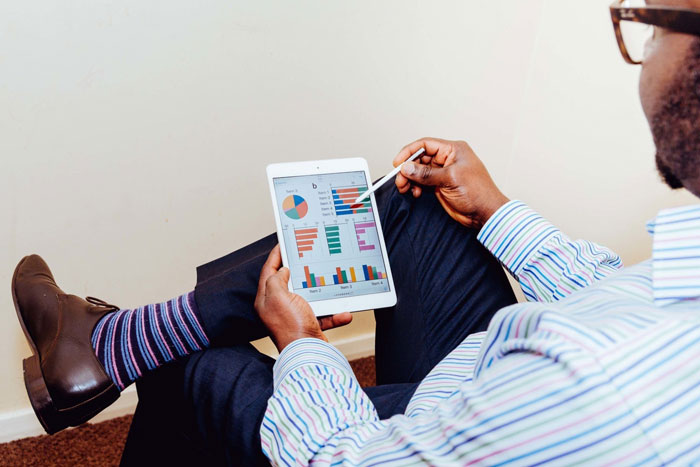 Proudly brought to you by BEE-Connex, the BEE Management Tool is designed to offer free, fast information on your BEE scorecard – anytime!
So often, it's hard to visualise your scorecard in between mountains of files and paperwork. And as BEE compliance changes and companies evolve, keeping track of your company's BEE scorecard and compliance strategy can become a daunting task.
The BEE Management Tool provides an overview of your BEE scorecard which can be accessed (and changed) at any time.
It's the first free platform of its kind. It's designed to take the guesswork out of compliance and to help make informed decisions!
Identify the gaps
Needs analysis 101: What are the gaps and how do we fill these? The same applies to your BEE scorecard.
By answering the following questions, you can implement corrective solutions, generate reports at the touch of a button and strategise for the future:
Are you faring well under each of the elements?
Are there gaps that need to be filled?
What's the next step in your strategy and does your business stand to gain more business by becoming 'more' compliant?
How it works
We put the power in your hands!
Register or logon to BEE-Connex and select the BEE Management Tool.
Answer a series of questions around your current compliance strategy and BEE scorecard elements.
Receive a complete analysis of your BEE compliance landscape in just minutes!
Features
Summary Tab: Enjoy a comprehensive overview of your BEE scorecard for informed decision making.
Preferential Procurement Tab: Upload and manage your supplier list and store supporting documentation such as supplier BEE certificates and tax clearances.
Document Management Tab: Manage and store supporting documentation online and in the cloud for safety and ease. The tool was developed in collaboration with credible verification agencies so that when audit time arrives, you can download all the required supporting documents at the click of a button.
Reporting Functions: Automatically download reports focused on your scorecard, skills gap analysis and supporting documents.
The info we require from you
The Key Facts Tab requires information about the industry your business operates in and financial information related to your BEE compliance spend.
The Ownership Tab is where you will complete information on the ownership structures of the business and individuals or entities with shareholding within the measured entity.
The Management Control Tab looks at the number of Directors on the company's board, their race, gender, whether they are able or disabled, as well as their voting rights must be completed to understand Equity at a Directors' level.
The Employment Equity Tab talks to the requirements for equity and number of people in senior, middle and junior management positions their colour and gender.
Under the Skills Development Tab you will furnish information on the company's expenditure on learnership programmes for black people and a number of those with disabilities –
The Enterprise and Supplier Development Tab will require you to input your contributions towards enterprise & supplier development and compare this against your target spend.
Benefits of the BEE Management Tool
In a nutshell, it's fast, safe, reliable, intuitive and accurate. What more would you expect from the country's leading supplier of end-to-end BEE compliance services?
Visit www.bee-connex.co.za, login and select the BEE Management Tool to get started.
To view our profile, click here
Business Essentials is Africa's premium networking and business directory.
Read more from our Pressroom:
____
Steyn City's Launch of New Luxury Apartments Gains Excellent Traction in the Market
____
ContinuitySA offers ISO 22301 Lead Implementer course on 18-22 November
____
Has the 4IR Caught the Banking Sector Unawares?
---
Related Articles:
SolarAfrica Accelerates Growth Strategy with Three Key Staff Appointments
0 comment(s)
---
AI can make a profound difference to retail decisions
0 comment(s)
---
Zutari Offers its Expertise for Mandatory EPC Compliance for Buildings
0 comment(s)
---
Should Companies have a Moral Voice
0 comment(s)
---
Theranostics in the Fight Against Cancer
0 comment(s)
---