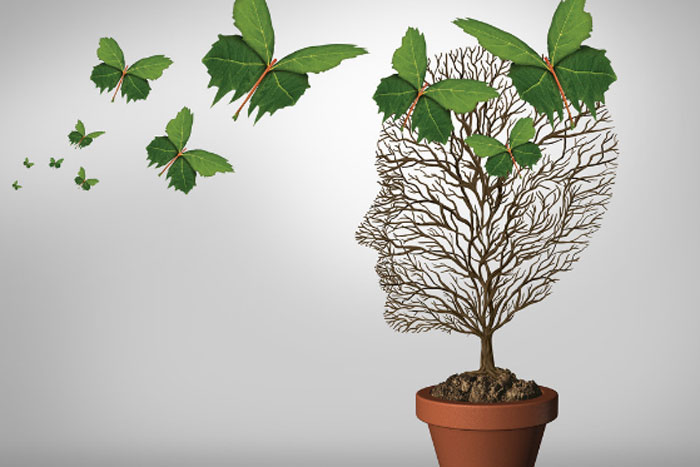 October is recognised world-wide as Mental Health Month
Many countries have a myriad programs to tackle this issue that whose impact on the not just the workplace, but society in general has seen an alarming rise in recent times. The month of focus therefore presents an opportunity to increase advocacy and awareness of mental health programs especially in the workplace.
According to the South Africa Depression and Anxiety Group (SADAG), South Africa presents some alarming statistics with regard to Mental Health:
1 in 3 South African will suffer from depression in their lifetime
Depression is the most common Mental Health issue in SA, with more women being diagnosed than men
Only 25% of people with a mental illness get or access treatment
These statistics paint a picture of a society in need of targeted intervention to deal with Mental Health. The figures also indicate that the workplace, where a large population of South African adults intercepts daily is not and accent be immune from this societal issue.
Additionally, in 2014, SADAG conducted research on depression in the workplace, and some of of its findings further demonstrate the impact of depression in the workplace:
1 in 4 employees, has been diagnosed with depression by a mental health professional
Employees take 18 Days off a year because of depression
Only 25% of managers felt they had good support in dealing with an employee with depression
80% employees had worked during their last episode of Depression
What the stats also point to is the fact that there is a lack of conversation about Mental Health in the workplace. There are a myriad number of reasons that have been given by employees as to why this stigma exists. Some of them are:
Discrimination
Sign of weakness
Embarrassment
Fear of missing promotion
Fear of getting fired
It therefore behooves of companies to play a leading role in proving solutions to mental health issues that affect a large part of their workforce. Corporates must take the necessary steps within the workplace environment to ensure it is conducive to the holistic wellness of their employees.
To this end, the World Economic Forum, World Economic Forum's Global Agenda Council on Mental Health 2014, gives guidance to corporates who are determined to make a positive impact on the mental wellbeing of their employees. The WEF recommends these seven actions:
Be aware of the workplace environment and how it can be adapted to promote better mental health for you, your colleagues and the organisation.
Learn from the motivations of organisational leaders and employees who have taken action.
Don't reinvent wheels, be aware of other companies who have taken action, and how.
Understand the opportunities and needs of you and your colleagues, in helping to develop better policies for workplace mental health.
Take practical steps to help your organisation.
Find out where to go if you or a colleague needs help.
Get started!
Taking these practical steps can only benefit an organisation. A healthy workforce is a productive workforce. This old adage has been proven many times over, with some of the best to companies to work for implementing the WEF's recommendations mentioned above as part of their strategies to create great workplaces that are conducive to the well-bing of their employees.
Some resources:
https://www.who.int/mental_health/policy/services/13_policies%20programs%20in%20workplace_WEB_07.pdf?ua=1&ua=1
https://www.who.int/mental_health/in_the_workplace/en/
https://www.who.int/news-room/events/detail/2019/10/10/default-calendar/world-mental-health-day-2019-focus-on-suicide-prevention
https://bmcpsychiatry.biomedcentral.com/articles/10.1186/1471-244X-14-131
https://www.mqmentalhealth.org/articles/global-agenda-council-mental-health-seven-actions
To view our profile, click here
Business Essentials is Africa's premium networking and business directory.
Read more from our Pressroom:
____
2019 Red Reading Box Boasts Bumper Fun and Learning for All
____
Lowest Increases in Medical Schemes Industry Announced by Newly Merged CompCare
____
Pragma Acquires Physical Asset Management Firm in the Netherlands
---
Related Articles:
SolarAfrica Accelerates Growth Strategy with Three Key Staff Appointments
0 comment(s)
---
AI can make a profound difference to retail decisions
0 comment(s)
---
Zutari Offers its Expertise for Mandatory EPC Compliance for Buildings
0 comment(s)
---
Should Companies have a Moral Voice
0 comment(s)
---
Theranostics in the Fight Against Cancer
0 comment(s)
---