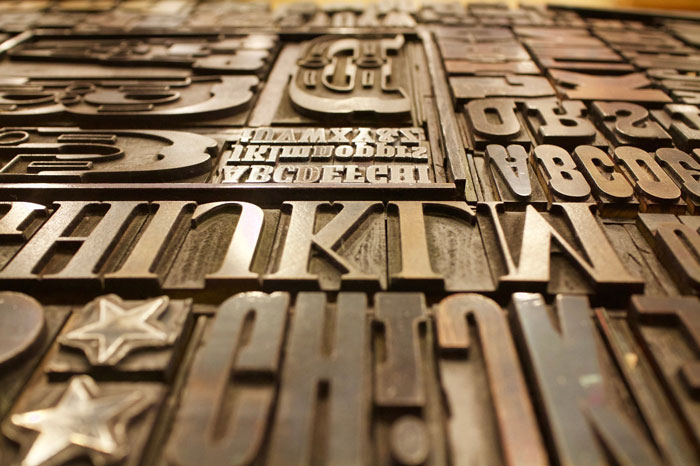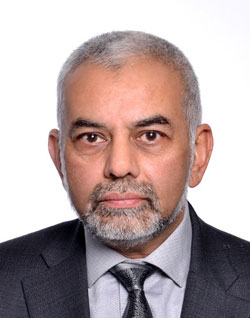 Abdool Majid Mahomed, the new CEO of Printing SA, discusses how technology is reshaping markets in South Africa. Printing SA joined FESPA in 2014 and has experienced numerous member benefits.
How do you want to take Printing SA forward? What are your new focuses?
Our members have traditionally regarded their membership to Printing SA as a grudge purchase and did not experience much value to belonging. We have now completed a serious review through a member survey, listening to their needs, and will shortly revamp our service offerings to be more customer-centric. We will launch our new suite of services in early 2020, heralding a new chapter in our active engagement and relationship with member companies.
Please give an overview of the state of play in the print industry in South Africa
While the printing industry is bleeding jobs, all is not doom and gloom. It is definitely not dying, but merely transitioning or transforming, and continuously evolving. Through the use of appropriate technologies that are now available, and innovation at its heart, it now offers new types of communication channels on various substrates, to a new customer that wants things here and now, packaged individually. We are moving from traditional printing machines, to more digital print on demand. While paper is still at the heart of it, there is a move from "paper to vapour" – that is in the cloud, on-line and on various textures including glass, plastic, wood, rubber, aluminium, steel, textiles, footwear, wrap arounds for vehicles and trucks, billboards, etc. While printing will still happen, it will be more ubiquitous, happening everywhere and in our faces.
Most companies are reporting a decline in the number of printed work, with print runs being much smaller. This is attributed to the current state of the economy in SA. Those customers who do place large orders are doing so with the condition that the printer holds the stock and the customer only pays at each stock withdrawal, thereby placing the burden of cost onto the printer. The packaging sector however seems to be on the incline.
Some OEMs (Original Equipment Manufacturers) are laying down digital machines at traditional litho printers to entice them to embrace digital by charging click charges only. This kind of offer is very palatable initially, and once the shift is made, they then introduce lease and other higher click costs, creating a serious dilemma for them.
What particular challenges do you face in South Africa?
A struggling economy with a weak South African rand, and purchasing power decreasing.
Downsizing and retrenchments within this industry (about 21 of 400 print companies announced retrenchments in the first half of 2019). The unemployment rate is rather high at 29%.
A negative perception that print damages the environment. The phenomenal work that Two Sides (global player that encourages print) does can be increased to counter misconceptions about print.
Many member companies have traditionally been white family-owned businesses. Transforming the racial composition of these is a challenge. New emerging black entrepreneurs, while they do get some government support as start-ups, do not have the vast capital resource base to invest in heavy machinery that is all imported.
What problems do FESPA members face in SA?
Printing SA has recently started marketing FESPA and its portal with amazing resources and information to its members. It can only grow going forward with more aggressive marketing from our side.
What is the next big technological leap forward in your opinion? Or the next big obstacle that printers are likely to face?
The major technological leap seems to be towards digital print on variable substrates.
Consumers want package deals, prefer a one stop shop, with extra services embedded in the offering. This demands business diversification, shorter runs and more customisation which will result in shifts in business models. Convergence and consolidation is the new name of the game, adapting the current infrastructure, systems and technologies to service multiple markets.
While artificial intelligence can help do the mundane and repetitive elements in workflows, there is still a need for human capital to be empathetic and ethical, and to be open and take a blue ocean approach that is amenable to change, inclusive and embracing.
Obstacles are access to capital and a cautious market. There is also the demand for more print and also general training (like specific marketing skills for persons who are novice to the print industry) which member companies have been clammering for, but our ability to produce these and get them approved through our local curriculum approval bodies can be a long and tardy process. Many lost opportunities have resulted.
How difficult is recruitment in SA? Does the education system help or hinder an influx of young workers?
In general recruitment is strained as there seems to be less jobs than there are vacancies. The lowering of exit level standards in the matriculation system in South Africa makes learners who lack basic literacy skills enter the job market, hindering their ability to find meaningful work.
There is also a need for a specialised vocational training academy catering for the various skills in short supply within the printing and packaging industries.
Smaller companies that spend resources in training skilled artisans find that these trained persons get scooped up by larger companies, as they are able to offer more career advancement opportunities than smaller companies.
There is also a crying need for career advice and awareness campaigns for school leavers to enter this industry. Traditionally it was regarded as an ink/grease on your hands type of job, but now with newer technologies, the sexiness and appeal of these jobs can be enhanced. Gen Z and Gen Alpha job force workers can be enticed to work in this creative and visual communications industry that printing has evolved into.
What about Africa more broadly? How can the industry grow further? What areas of potential growth are there on the continent?
There is huge potential in Africa to grow all facets of the printing, signage and packaging industries, but it requires a physical presence in these countries in partnership with governments and local Trade Associations or Chambers. Trade agreements and trade tariffs play an important role in being able to penetrate these markets. The new African Continental Free Trade Area (AfCFTA) mooted by the South African Department of Trade and Industry aims to de-regulate the space of free trade in services and products among all the signatory African countries. This potentially can have many positive benefits, but also some unintended negative consequences.
Printing SA only joined FESPA in 2014: what advantages has membership of the federation brought?
It has brought international shows to our shores and given African delegates a preview of an array of new technologies, making a positive impact on the industry.
FESPA funding received has made our training projects leapfrog, and the new blended approach of developing both printed guides and e-learning is a first for this industry. The learning management system will allow for new courses to be offered internationally with ease, and improve throughput, allowing for online formative and summative assessments. 
Tell us a little bit about your background and how your experience will feed into your role as President
As the CEO of Printing SA I see it as a culmination of my work career that spans over 30 years. Having been a teacher in my first life, I then moved into a communications and marketing role, developing some expertise in the prepress and design fields. I then served as an Executive Director for a huge print and distribution network for the University of South Africa, managing two large print sites and three distribution warehouses and the logistics thereof of courseware production for over 400,000 students globally. I also served as the Head of a Professional Body for the Chartered Institute of Procurement and Supply, managing the Southern Africa (SADC) region. All these roles are now combined into what I am expected to do as the CEO of Print SA, that is developing a compelling business model of value added offerings, and growing and servicing a membership base not only in South Africa but continentally as well. 
Where do you take printing inspiration from?
There are amazing success stories of persons who succeeded despite trying and difficult circumstances. Richard Branson, Steve Jobs and Nelson Mandela stand out for me for different reasons and their unique achievements.
All international events and expos also give a taste of things to come, and the latest trends and technologies within 4IR is ushering in a new and exciting world order.
To view our profile, click here
Business Essentials is Africa's premium networking and business directory.
Read more from our Pressroom:
____
Pragma Acquires Physical Asset Management Firm in the Netherlands
____
The Reality of Leaving Traditional Schooling at Grade 9: What Options are Available to Pupils?
____
Why Millennials are Losing Their Hair
---
Related Articles:
How Long Does Debt Counselling Take?
0 comment(s)
---
The Willard® BLUE Battery Promotion Has a Winner!
0 comment(s)
---
The Development of a Solar Photovoltaic Market in Ghana
0 comment(s)
---
Businesses to be Verified Based on New B-BBEE Code Amendments from 01 December
0 comment(s)
---
SAP SuccessFactors & Skillsoft
0 comment(s)
---