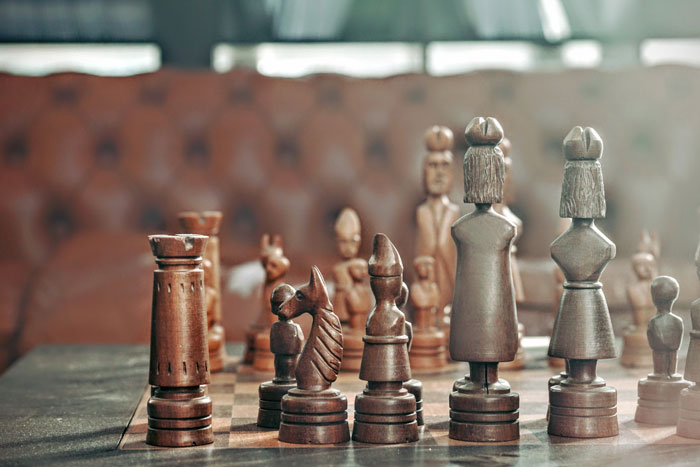 By Dr Liano Greybe
Managing a business or organisation often seems to be glamorous and stylish from the outside, but invariably is very demanding, stressful and exhausting from the inside. The challenge is for managers to address the stressfulness and the exhausting nature of the work by managing their operational tasks more effectively and efficiently.
When one asks participants taking part in a general management programme to list the hurdles in their efforts to get things done, they identify the following, to mention but a few:
Employees are not capable of performing their tasks effectively or efficiently the first time;
Employees are not interested in what they are doing;
It is difficult to maintain the quality of the product or service owing to either a lack of resources or inefficient use of resources;
It is difficult to control all aspects of the business;
The challenge of competition is making it difficult to survive;
External factors such as the current state of the economy are problematic;
Social-cultural, political and international competition is challenging; and
Customers are unreasonable in their expectations.
It is obvious that under these challenging circumstances managers have to select their management options judiciously to eliminate these hurdles. A management approach that may provide a solution and help managers to lead businesses to profitability and competitiveness could be the tactical management approach.
Furthermore, it is well documented in management literature that managers are confronted with challenges in the external as well as internal environments of organisations and businesses. Areas which present external challenges are: the global economy; political influences; social-cultural changes; and demographic changes, to mention but a few. Challenges in the internal environment of organisations are: the changing workforce; accommodating diversity; keeping up with technology; improving quality of products and services; motivating for innovation of products or services; and facing ever-increasing customer expectations. Moreover, managers are responsible for significant financial performance and the sustainability of their businesses in a very competitive business environment. The challenges in the internal environment may be addressed by revisiting the management at operational level in the business. In short, consider a new operational model to improve the management of operations in the organisation.
Against this background of a multiplicity of hurdles, the question may be asked: What can managers do to manage the operations in their businesses successfully into the future? There may be many answers to consider when attempting to find solutions. However, it might be worthwhile to consider implementing the tactical management model (TMM), as described by Rice-Johnston in 1999, to manage the operations in businesses and organisations.
The tactical management model is a model which consists of principles and practices which should be applied systematically in businesses, and more specifically at operational level. It is a cyclical process that also focuses on the control function of a manager. Furthermore, it is a practical description of how managers work – at operational level. The elements of the TMM are: identifying resources; assigning resources; monitoring progress as tasks are completed; reporting progress; evaluating progress; quantifying variances; identifying causes or variances; developing corrective action; taking corrective actions; and adjusting the plan for further growth and sustainability.
Tactical management (TM) is a set of practices that a manager can use to achieve results: a body of activities that begins after a plan is formulated and ends when the aim of the planning process is accomplished. According to Rice-Johnston, this approach is useful to describe how managers work and it emphasises the principle of control. In fact, it seeks to keep processes in control – at operational level.
The practice of this approach (TMM) focuses on a tactical closed-loop management cycle and emphasises, among others, the need for improved control, decision-making, effective meeting management, task and self-management teams, realistic personal time management, management of operating systems, management by wandering around, process quality management and work simplification.
Whether a business is profitable and successful, or not performing well, and the manager faces the challenges mentioned above, the application of a TMM should be considered in the business. This could be the answer to addressing the challenges managers currently face at operational level in their businesses and help them manage their businesses into the future. Furthermore, the TMM could improve not only the competitive advantage in the business environment, but also the feasibility and sustainability of the business.
 To view our profile, click here
Business Essentials is Africa's premium networking and business directory.
Read more from our Pressroom:
____
Paper to Vapour: The Future of Printing in South Africa
____
140,000 Lives Changed Through Sound Nutrition and Active Play
____
DHL Celebrates 50 years of Innovative Global Express Logistics
---
Related Articles:
How Long Does Debt Counselling Take?
0 comment(s)
---
The Willard® BLUE Battery Promotion Has a Winner!
0 comment(s)
---
The Development of a Solar Photovoltaic Market in Ghana
0 comment(s)
---
Businesses to be Verified Based on New B-BBEE Code Amendments from 01 December
0 comment(s)
---
SAP SuccessFactors & Skillsoft
0 comment(s)
---