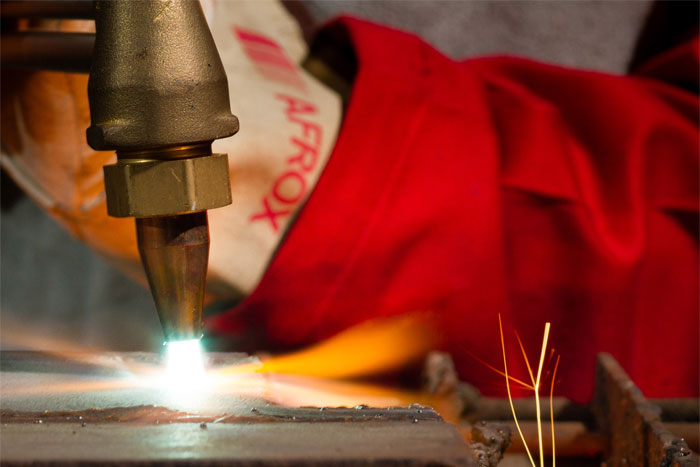 African Oxygen Limited (Afrox) is sub-Saharan Africa's market leader in gases and welding products, offering unique solutions for its customers' gases, welding and safety equipment requirements across a diverse range of industry sectors. Founded in 1927, and listed on the JSE in 1963, Afrox has been in business for 92 years, operating in eight African countries and employing more than 2 000 staff. The company manages five more African operations on behalf of its parent, Linde plc.
Afrox, a B-BBEE Level 2 rated business, enjoys its position today as market leader due to the ability to innovate, and invest in and embrace new technologies. As part of The Linde Group, Afrox has access to international cutting-edge technologies and research to continue delivering unique solutions for its customers' requirements.
Afrox has four major areas of business: Atmospheric Gases, which encompasses gaseous oxygen, nitrogen and argon supplied from various feed gas providers and its air separation units; LPG, branded as Handigas; Hard Goods, encompassing arc equipment, gas equipment, welding consumables and a range of other products; and the rest of Africa, which provides the full range of Afrox products and services across emerging Africa. Afrox also provides tailored product packages for specific industries and expert engineering advice on welding, fabrication and process solutions to help customers achieve productivity and quality targets as cost-effectively as possible.
Afrox incorporates a strong culture of social responsibility into its day-to-day business strategies through programmes that support education, job creation and income generation. Its Corporate Social Responsibility (CSR) initiatives aim to assist prudently while making a sustainable difference to society, thereby effecting a positive influence on its external environment, stakeholders and surrounding communities.
Today, Afrox continues to prosper by constantly meeting the needs of its customers and developing solutions that add value to customers' applications, while making a sustainable difference to society.
To view our profile, click here
Business Essentials is Africa's premium networking and business directory.
Read more from our Pressroom:
____
New SAACI Board Member Aims to Make 'A Lasting Contribution'
____
Afrisam Takes Leading Role in SAFA's Youth Soccer Development Programme – Ima Nathi
____
Tactical Management may be the Answer to Operational Challenges in Your Business
---
Related Articles:
The Africa Continental Free Trade Area Protocol on Investment: A Prickly Pear for SADC and other Regional Economic Communities
0 comment(s)
---
In a Post Covid-World, the Africa Continental Free Trade Area could not come soon enough
0 comment(s)
---
How the Environment Affects Your Health, and What You can do About It
0 comment(s)
---
Resilience is Critical for Business Success in Our Post-COVID-19 Future
0 comment(s)
---
Are You Ready for the 4IR?
0 comment(s)
---