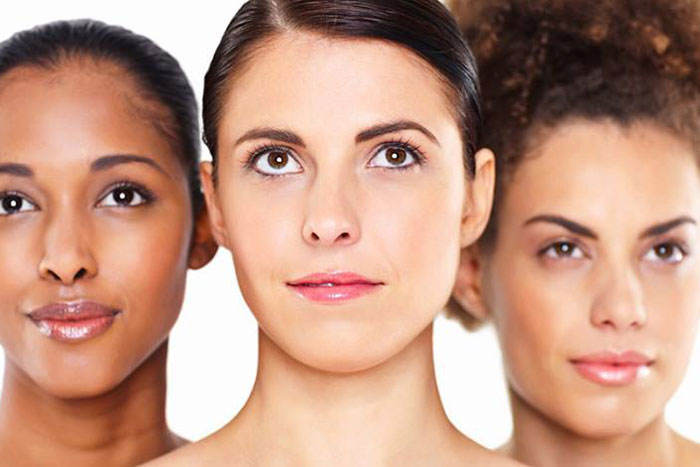 Need to get your glow on fast?
Consider a non-invasive in-office treatment that can target the deeper layers of your skin to make a dramatic difference, something like a Xela Rederm treatment.
If you've got a big event coming up, be it a wedding or a hot date, chances are you've thought about going for a facial. Thing is, a lot of the time, a facial merely involves the layering of products you could easily buy and use at home. Aside from being expensive, the results of these kind of treatments are very limited because you'd need to use the products every day, not just once a month, for them to have a visible effect. A Xela Rederm treatment, however, address three major factors that contribute to a dull-looking complexion as well as premature ageing – dehydration, free-radical exposure and the natural slowing down of your skin's cellular turnover.
A marvelous mix

Unlike a traditional facial that sees a therapist layering products on top of your skin, a Xela Rederm treatment involves injecting active ingredients via a special technique just beneath the surface of your skin. While it sounds painful, you won't feel a thing thanks to the application of a topical anaesthetic just before the treatment.
The solution includes two hard-working and incredibly safe actives, hyaluronic acid and sodium succinate. The former is naturally found in your skin and it a brilliant hydrator as it's got the ability to bind to 1000 times it's weight in water and hold it deep within your skin. If you want to look and luscious and plump, it's a perfect pick. As for sodium succinate, it's also a naturally occurring acid used in skincare for it's fabulous free-radical fighting abilities. It can also help minimise the appearance of pigmentation and stimulate the production of collagen and elastin. More good news? The needle prick delivery of the treatment stimulates a healing response in the skin and this too encourages it to produce more collagen. What's not to love?
A gift that keeps giving
Immediately after a Xela Rederm treatment, you might have a few tiny bumps on your face that look like an insect bite. Happily, these will go away in a matter of hours and, due to the treatment's hyaluronic acid content, your skin will look instantly plump and any dehydration lines will have vanished. Later, however, as your newly stimulated collagen begins to bloom, your skin will start to "lift" in a way that looks more youthful.
While the initial, long-lasting glow you'll get from an initial Xela Rederm treatment is wonderful, if you want optimal results, it's suggested that you have 3 to 6 treatments spaced about two to three weeks apart. In the same way you need to water a plant several times to bloom, you'll want to prick your skin multiple times as the effects this has on collagen-stimulation is cumulative.
In short, next time you think it might be time for a facial, think again. A Xela Rederm treatment will probably deliver more bang for your beauty buck!
To view our profile, click here
Business Essentials is Africa's premium networking and business directory.
Read more from our Pressroom:
____
Steyn City to host the Discovery 947 Ride Joburg MTB Ride, Kids Ride
____
3 Supplements That Really Work for Weight Loss
____
Authentic Mentoring in Business
---
Related Articles:
The Africa Continental Free Trade Area Protocol on Investment: A Prickly Pear for SADC and other Regional Economic Communities
0 comment(s)
---
In a Post Covid-World, the Africa Continental Free Trade Area could not come soon enough
0 comment(s)
---
How the Environment Affects Your Health, and What You can do About It
0 comment(s)
---
Resilience is Critical for Business Success in Our Post-COVID-19 Future
0 comment(s)
---
Are You Ready for the 4IR?
0 comment(s)
---