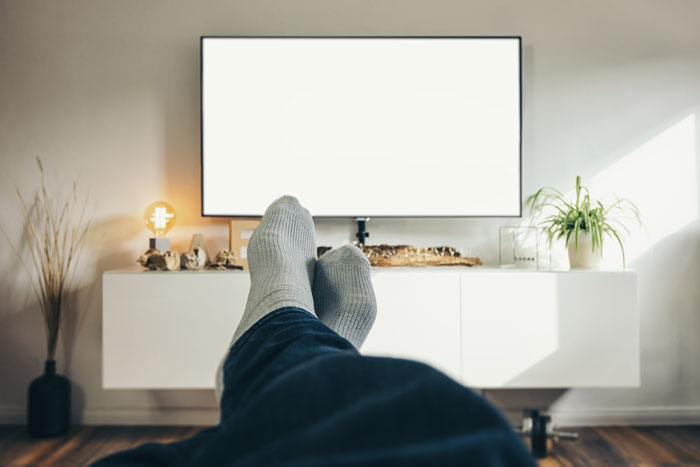 It's the age of digital television
For many of us, there's nothing better than flopping onto the couch with the dog and a bowl of popcorn after a long day, and watching half a season of our favourite award-winning show. While this sounds like exactly the type of couch-potato behaviour that our mothers warned us about, these shows and the plot techniques they demonstrate can reveal helpful insights into the communication and negotiation strategies we apply in the workplace and in our relationships.
When it comes to negotiations, there's no set rule book:

One show making waves is Mindhunter, a dramatic interpretation about the FBI's changing strategies towards interview techniques in the face of serial killers. The main character is an academic hostage negotiation specialist, but he can see that crime specialists are getting nowhere when it comes to understanding this new phenomenon – so he turns their tactics on their head. His success lies not only in his understanding of negotiation techniques, but his ability to take insights from other areas, like psychology and an understanding of body language, and use them to get the results he's after. He's not following a rule book – he's creating opportunities to achieve his goals by thinking outside the box. In negotiations, we're facing similar challenges, and it's up to us to discover and utilise new tools and techniques that can be applied to get the results we're after.


Know your opposition:

Parks and Recreation is a comedy show about an ambitious parks department employee's love for her town. Working in government and passionate about making her projects a reality, she faces every single obstacle they throw at her – and succeeds anyway. This isn't just because she works hard, but because she knows what the other side wants and how to work this to further her own ends. Understanding the goals of each side of a negotiation reveals where weak points are, where there's likely to be more compromise, and even where there might be a path for mutual success.


Confidence, knowledge, and the ability to sell:

Next on the list is a show called Penn & Teller Fool Us. The premise is that magicians from the UK and within the USA perform in front of two of the most well-known magicians in the world – if they're fooled by the trick, they get to go on stage in Las Vegas. The magicians that win this coveted prize are confident from the moment they walk out on stage – their moves are precisely rehearsed and appear as natural as breathing. Their ability to present themselves and sell their magic trick to two people who know everything there is to know about the industry, is a phenomenal demonstration of the power of presenting yourself with strength. It's this same strength and confidence we need to demonstrate at the negotiating table, where every move we make reveals our stand.


Make that connection:

Stranger Things was a breakout hit that has become a pop culture cornerstone, filled with spookiness, mystery, talent and 80s nostalgia. It's the last of these things that really stands out for this series, with fans in the USA and around the world falling head over heels for this mix of Sci-Fi, electro-synth music, ridiculous hair, and kids playing Dungeons & Dragons. Being able to connect with an audience created a powerful relationship, even with audiences who didn't have this type of 80s experience. It's this relationship that has brought the producers and their team such success and staying power, and I can't see this show going away anytime soon as a result. When approaching negotiations, creating a connection with the person you're negotiating with helps build a similarly powerful relationship, providing useful leverage.
Put Your Best Cards on the Table with Creative Negotiation Skills Development
At Maurice Kerrigan Africa, our focus is on giving companies and individuals the tools they need to move forward with purpose. Our Creative Negotiation Skills training course is for every skills level, and rather than limiting your training to the traditional skills, we also bring innovative problem-solving skills to the fore. With a personalised approach and a highly practical focus, our experienced negotiations coach brings out your own powerful, individual negotiating style.
Book your seat at our upcoming Creative Negotiation Skills training course.
Click here to look at Maurice Kerrigan Africa's public course training schedule.
To find out more about the training courses offered by Maurice Kerrigan Africa or to arrange an appointment, simply call +27 11 794 1251 or email info@mauricekerrigan.com
To view our profile, click here
Business Essentials is Africa's premium networking and business directory.
Read more from our Pressroom:
____
What are the Real Benefits of Submitting a PAIA Manual?
____
How Long Does Debt Counselling Take?
____
The Willard® BLUE Battery Promotion Has a Winner!
---
Related Articles:
The 7 Best-Kept Secrets for Buying a Home in 2020
0 comment(s)
---
CRS Engage Platform Builds a More Engaged Workforce
0 comment(s)
---
Can Consuming Collagen Benefit Your Skin?
0 comment(s)
---
Working in Coffee Shops - Is it Safe?
0 comment(s)
---
Cloud Still Too Pricey in SA
0 comment(s)
---