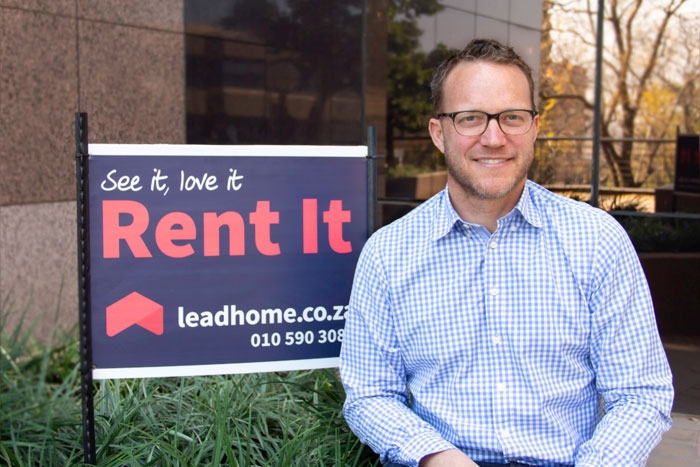 If you're a landlord – or thinking about making some extra income by becoming one
It's important to consider a few things before jumping in. According to Rupert Finnemore, Head of Business Development at Leadhome, which recently launched its beta rentals programme – whether you're renting out a studio apartment or a luxury home, securing peace of mind for your investment doesn't have to be fraught with difficulties.
1) Get your property 'rental ready'
"Think about who your target tenant is – and make sure your property is the right fit for them," advises Finnemore. "Even when repairs or a major clean-up aren't necessary, taking care of the small but important details, like trimming garden foliage and making sure the windows are clean, will make your rental much more attractive to quality tenants."
2) Educate yourself on the legal stuff
While you certainly don't need a law degree, becoming familiar with your rights, obligations and legal responsibilities as a landlord will be a huge benefit to both you and your tenant. "Knowing who is accountable for what in terms of repairs and maintenance also allows all parties to make better, more informed decisions," notes Finnemore.
3) Get organised
"As the famous saying goes, 'what gets measured gets improved', which is a good reason for landlords to keep track of all expenses, inspections, and paperwork relevant to their rental," says Finnemore. If you don't keep proper records of rental income and expenses, then it's difficult to determine how profitable your property is.
4) Think before you renovate
If you're going to do more than a basic clean and re-paint in preparation for your next tenant, consider which renovations are most likely to increase the appeal of your property. "You don't want to embark on lengthy and extensive renovations that don't actually produce higher rent in the long term," says Finnemore.
5) Ensure your property is secure
Proper lighting, functioning security gates and an alarm system are often all that's needed to ensure tenants and your rental property aren't an easy target for criminals. Finnemore says landlords have a duty to use reasonable care to safeguard their tenants and could be in breach of contract if they fail to do so.
6) Consider a separate bank account for rental income
This might be especially helpful for a landlord invested in more than one rental property at a time, says Finnemore. "If you have any concerns about mixing your property income and expenses with your personal finances, then consider opening a low-fee bank account – an expensive business account definitely isn't a necessity."
7) Make use of trusted maintenance professionals
Having a reliable and trustworthy handyman who doesn't overcharge is an obvious bonus, notes Finnemore. "In order to protect yourself and your tenant only make use of qualified maintenance professionals who can produce contactable references," Finnemore advises.
8) Pets
In the case of sectional title units, it may be that the body corporate already has its own rules governing pets. "It is important for landlords to clearly highlight the terms and conditions regarding the allowance for pets on the property, whether in a pet-friendly sectional title unit or freestanding home," says Finnemore.
 9) Adopt a business mindset to property rental
"As a property investor, your landlord responsibilities include doing right by your tenant, but also making sure you are as educated and prepared as possible," says Finnemore. "Leadhome understands that adopting a truly professional business mindset to property rental is critical to giving you peace of mind for your investment."
10) Sign up with Leadhome rentals
And finally, if you feel overwhelmed by any aspect of renting, rest assured that a good property manager can help guide you through the process. Leadhome have created an innovative and pain-free alternative to renting out property. "Our no-strings-attached, zero percent commission includes a full listing, advertising on all major portals, viewing facilitation, lease negotiation, drawing up contracts, and facilitating ingoing inspections," notes Finnemore. To find out more and sign up, visit: https://www.leadhome.co.za/rental-property-management/
To view our profile, click here
Business Essentials is Africa's premium networking and business directory.
Read more from our Pressroom:
____
Utility Outages: Are You Looking at the Big Picture?
____
Sexual Harassment – A Workplace Problem Not Going Away
____
What Binge-Watching Great TV Shows Teaches You About Negotiation
---
Related Articles:
The 7 Best-Kept Secrets for Buying a Home in 2020
0 comment(s)
---
CRS Engage Platform Builds a More Engaged Workforce
0 comment(s)
---
Can Consuming Collagen Benefit Your Skin?
0 comment(s)
---
Working in Coffee Shops - Is it Safe?
0 comment(s)
---
Cloud Still Too Pricey in SA
0 comment(s)
---