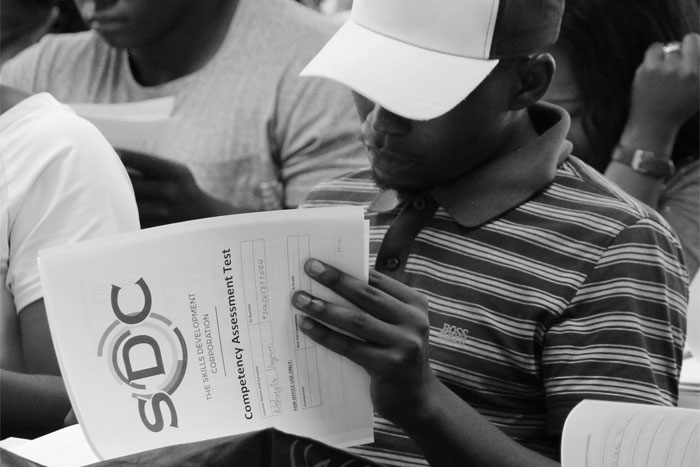 As an employer, one of the first things you look for on a CV is education and experience
In a tough economic climate and an unemployment rate that is at the highest its been since 2008 at over 29% (according to Trading Economics and since the data was first captured), the picture appears rather dull for people looking for work.
Fortunately for South Africa, the government has provided an opportunity for both learners and businesses to benefit in a climate such as this with the introduction of the Skills Development Act. The Act has been initiated by the government to develop the skills of the South African workforce – both to improve the quality of life of workers and to improve productivity. By default, and to realise these goals, the Act specifies the level of investment and training in the labour market and encourages employers to use the workplace as an active learning environment.
As an employer however, the idea sounds fantastic, but where do you start? How do you build a programme, facilitate training, certify the candidates in an economic climate that may leave you financially exposed? Also, what if you can't integrate an entire class of skill development learners? What happens then and how will the Labour Acts react to these decisions?
Daniel Gibhard, CEO of The Skills Development Corporation has some answers for bewildered employers who are wondering where to start, "We have built a business that specifically focuses on helping organisations meet the skills development requirements as stipulated by the Act which can also aid businesses in either attaining or retaining an acceptable B-BBEE score. He says, "Through skills development initiatives, businesses are able to not only able to upskill learners to improve their future employability, but are also able to benefit from an attractive TAX rebate referred to in Section 12H of the Income Tax Act of between R80 000.00 per abled learner and R120 000.00 per disabled learner."
By way of offering clients an entire turn-key solution, SDC has also established a re-absorption solution where learners who aren't placed once their programme has been completed, have the opportunity to apply their skills and gain work experience in one of the subsidiary businesses the SDC has set up to facilitate this economic shortfall.
Gibhard continues, "We understand that the entire idea of skills development can be a daunting one, so to assist in taking the first step, we've launched a skills development audit which is a free service for businesses who wish to better understand their position as far as the Act is concerned."
For more information or to conduct your free skills development audit, visit The SDC website, Facebook, Twitter, Instagram or LinkedIn pages.
To view our profile, click here
Business Essentials is Africa's premium networking and business directory.
Read more from our Pressroom:
____
Cape Town Office Assists Paragon Group in Diversification Drive
____
Making a Difference Where it Matters Most: Early Childhood Development
____
Are You Getting Enough Protein?
---
Related Articles:
SolarAfrica Accelerates Growth Strategy with Three Key Staff Appointments
0 comment(s)
---
AI can make a profound difference to retail decisions
0 comment(s)
---
Zutari Offers its Expertise for Mandatory EPC Compliance for Buildings
0 comment(s)
---
Should Companies have a Moral Voice
0 comment(s)
---
Theranostics in the Fight Against Cancer
0 comment(s)
---