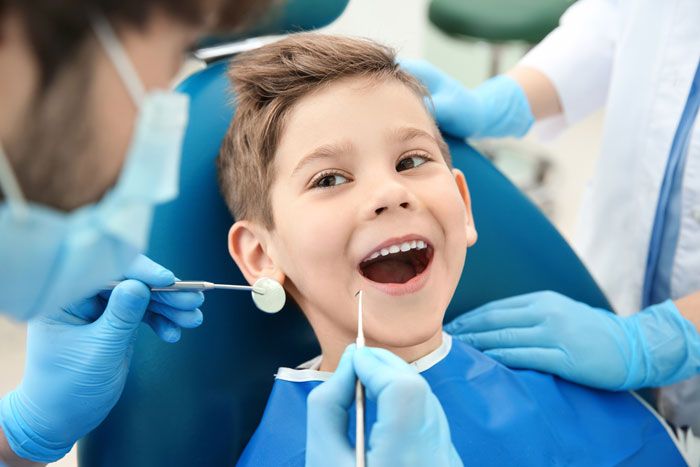 We all value the confidence that comes from having a lovely smile and healthy, beautiful and straight white teeth
The unfortunate reality is that dental treatment is expensive and is, as a rule, not included as part of the standard benefit offering of most of the medical schemes in South Africa, unless of course, you use your own medical savings to fund it.
Dental treatment can be more expensive than mainstream medical treatment. Expenses associated with braces, crowns, bridges and the like never come cheap. Parents and individuals, who have not made provision for these types of expenses, may have to dig deep into their pockets.
Generally speaking and depending on the benefit option you are on, some medical schemes may cover dental procedures conducted in hospital, but then usually always up to a specified limit and at a defined scheme rate. Certain plan types may also require an upfront deposit.
Dental cover for Genesis members
Recognising the need for dental cover, Genesis Medical Scheme has designed their benefit offering across all plan options to provide good financial cover for basic dentistry, as well as some enhanced dentistry benefits.
These dental benefits are not only available on the Scheme's comprehensive medical aid plans, but also on the two hospital plan benefit options. This in itself is quite a unique benefit, considering the fact that hospital plans in general predominantly provide cover for in-hospital treatment.
Dentistry benefits on Genesis are covered from members' risk benefits, meaning that members don't have to pay for their available dental benefits from their medical savings or Self Managed Fund accounts, or their own pockets.
Available dental benefits
Dental benefits are covered at the lower of cost or Medical Aid Rate for the following qualifying annual benefits when obtained from a registered Dental Practitioner:
Three (3) dental oral examinations;
Six (6) fillings;
Unlimited tooth extractions;
Six (6) plain X-rays for conservative dentistry (excluding wide angle / panorex imaging and CT / MRI scans);
Two (2) root canal treatments, excluding root canal treatment on wisdom teeth;
Crowns, bridges or dentures are paid at the lower of cost or Medical Aid Rate, further limited to R3,850;
In-hospital extractions and fillings (once only, lifetime limit) for child beneficiaries under the age of nine (9) years, further limited to R10 000 per case; and
Surgical removal of bony impacted wisdom teeth where pathology and pain are directly associated with the wisdom teeth, will further be limited to R10 000 per case and one (1) hospital admission per beneficiary per annum.
The information provided herein is for information purposes only and is not intended to flout or in any other way compromise the conditions prescribed in the Financial Advisory and Intermediary Services Act's General Code of Conduct insofar as comparing different financial products with each other is concerned. Nothing herein contained is intended to be advice and any uncertainty regarding anything said should be referred to an accredited financial advisor.
To view our profile, click here
Business Essentials is Africa's premium networking and business directory.
Read more from our Pressroom:
____
Wellness in the Workplace: 5 Power Breaks for Mindful Working
____
What are the Disadvantages of Debt Review?
____
Skills Development Offers Businesses a Tax Break
---
Related Articles:
The 7 Best-Kept Secrets for Buying a Home in 2020
0 comment(s)
---
CRS Engage Platform Builds a More Engaged Workforce
0 comment(s)
---
Can Consuming Collagen Benefit Your Skin?
0 comment(s)
---
Working in Coffee Shops - Is it Safe?
0 comment(s)
---
Cloud Still Too Pricey in SA
0 comment(s)
---