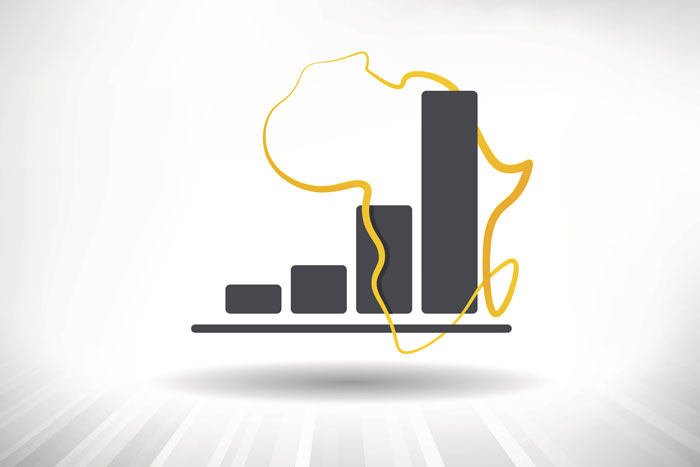 Africa is open for business
By USB-ED's Chief Learning Officer, Dr Tienie Ehlers and General Manager Africa, Jim Linskey
In 2018 Ramaphosa signed the African Continental Free-Trade Area (AfCFTA) agreement: an African Union-driven project to create a 'single continental market with free movement of business people' with eradicated tariffs on intra-Africa trade. A free-trade area could increase intra-Africa trade by over 50% by 2022. This is big news for businesses with cross-continent expansion plans.
Currently, expanding has some challenges counteracted by significant rewards. As the University of Stellenbosch Business School Executive Development (USB-ED), we've been cementing our footprint across 13 African countries for the last xx years. We've gained, lost and learnt a lot. Here, we share some of these learnings:
Africa is not homogenous (obviously): Every African country is different in its own way, with unique rules, systems and dysfunctions. Massive market variances mean a blanket expansion plan simply won't work. Glocalisation is critical: think globally, act locally. Apply learnings of how to do better business in Africa, but localise this to the specific market. For example, when SABMiller takes over local breweries, the company keeps the local lager labels and actively employs, retains and upskills local staff.


Protectionism is often apparent: Understandably in many countries, there's a fear of locals losing out on jobs. This means there can be lots of bureaucratic hoops to jump through. We're opening our Botswana office because we recognise that to operate effectively in Botswana, we need to fiscally benefit local businesses and the country's greater economy. Profit reinvestment to build sustainable relationships should be part of every long-term strategy.


Don't force the SA and Western way: South Africa is often perceived as arrogant. We assume our way of doing business works cross-border, but it doesn't necessarily. We need to listen, be flexible and adapt. It's a balancing act between the way you want to do business and the local way of doing business


Who you know counts for a lot: You have to know someone on-the-ground who can provide entry to the market and help navigate the politics. As an independent entity offering leadership and development programmes across Africa, USB-ED has a three-fold approach to entering new countries:

We partner with a tertiary institution: for example, the Mzumbe University in Dar es Salaam. They're exceptionally well entrenched in the local market so assist us in networking in return for skills upliftment.
We partner with an entity: The Mauritius Commercial Bank (MCB) for example, was instrumental in getting us established in the local Mauritian market.
We set up shop: Our soon-to-launch Botswana office is an example of this. This is a big-picture approach which gives us more flexibility and opportunities in-country. This point usually comes after a sustained partnership with an individual or entity.



Moving money is tricky: The single African currency proposed by AfCFTA may help with this. Currently, payment can be problematic. For example, it can take a cash-strapped country months to apply for US dollars. And there's a big risk that when these dollars arrive, they'll go to other pressing problems, like a collapsed plant, for example. The other issue is how to advertise in-country. For example, we can't advertise in Kenya in rand but it's not viable for us to offer our programmes in dollars. Setting up a bank account in-country is also often a challenge.


Product exposure is important: Across Africa, there's a leadership under-capacity that we know our short course programmes can bridge. The problem is getting the local market to perceive the value of a product they know little to nothing about. You have to create multiple exposure opportunities to show people 'what's in it for them' and why they should be willing to pay premium rates for a premium product. We do this through free masterclasses and regular talks from influential African leaders across the continent. Such initiatives are pivotal for networking.


Copy and pasting doesn't work: Another thing to be aware of is that products and services cannot always be 'copied and pasted' across borders. A Management Development Programme (MDP), for instance, needs to meet the same rigorous academic standards across the continent. But the teaching of it also needs to address – and be relevant to the specific challenges faced by each country. Remember, different people will also consume your products differently, so local market research is essential.


Build footprint capacity: If you make the decision to be in a country then you have to be there. This is extremely time- and resource-intensive. Travelling triples costs, especially as many African flight routes are as yet unavailable. And they can be unpredictable. For example, when SA Express shut half its routes overnight, we had numerous personnel stuck all over the continent, which created an expensive logistical nightmare. The goal is to hire permanent talent to be based in every location. But upskilling and sourcing local expertise has its challenges: skills are sometimes scarce and there's restricted movement of talent between countries. Another issue AfCFTA could address.


Get your Exco on-the-ground: You need to get your decision-makers to each country you're expanding into. Until they've experienced it, they won't understand the challenges or opportunities.


It's a long-term game: It's taken us eight years to expand into 13 countries. The amount of effort and resources it takes means this can't be a short-term game. It's a long-term commitment.
At some point, you're going to ask the question of whether the expansion effort is worth it. For us, the answer is always yes. Our African clients are frequently our best clients – they're incredibly loyal and receptive; partners rather than customers. They solve challenges in conjunction with us and are extremely accommodating and appreciative. Additionally, Africa is part of our DNA. Our founding mission was to build leadership capacity across Africa for the benefit and growth of the entire continent. And that remains our driving force today.
To view our profile, click here
Business Essentials is Africa's premium networking and business directory.
Read more from our Pressroom:
____
Generous Dental Benefits for 2020 on Genesis Medical Scheme
____
Wellness in the Workplace: 5 Power Breaks for Mindful Working
____
What are the Disadvantages of Debt Review?
---
Related Articles:
The 7 Best-Kept Secrets for Buying a Home in 2020
0 comment(s)
---
CRS Engage Platform Builds a More Engaged Workforce
0 comment(s)
---
Can Consuming Collagen Benefit Your Skin?
0 comment(s)
---
Working in Coffee Shops - Is it Safe?
0 comment(s)
---
Cloud Still Too Pricey in SA
0 comment(s)
---