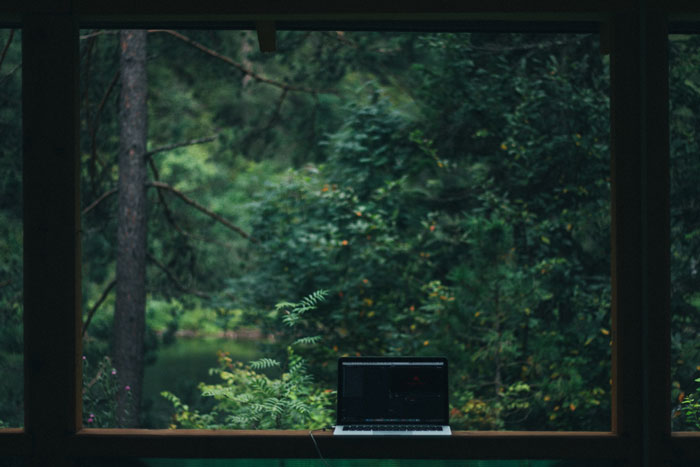 'Keep calm, and stay mindful' is a great rule to live by
But sometimes work is just too stressful to keep your calm. Of course, you can put this smooth quote up on the wall above the coffee machine, as a daily reminder at work. But unfortunately, a cheesy quote doesn't always cut it in real life. Especially when, according to a Bloomberg study, you live in the second most stressed country in the world. Another Ipsos and Reuters study also revealed that less than half of South Africans take their annual leave. Combine this with ticking keyboards, chatting colleagues and endless ringing work phones, tight deadlines, long hours and rarely any breaks in between and you get stressed, mentally depleted employees.
In fact, it has become such a problem that the World Health Organisation now recognises burnout as a medical diagnosis. A recent PPS study showed that burnout is a major problem among South Africa's top professionals, with 22% of all respondents feeling that they were overworked – citing long hours and staff shortages. 50% of doctors stated that they were depressed due to a combination of being overworked, working long hours, and burnout. Depression costs South Africa more than R232 billion or 5.7% of the country's GDP due to lost productivity either due to absence from work or attending work whilst unwell, according to an IDEA study of the London School of Economics and Political Science in 2016.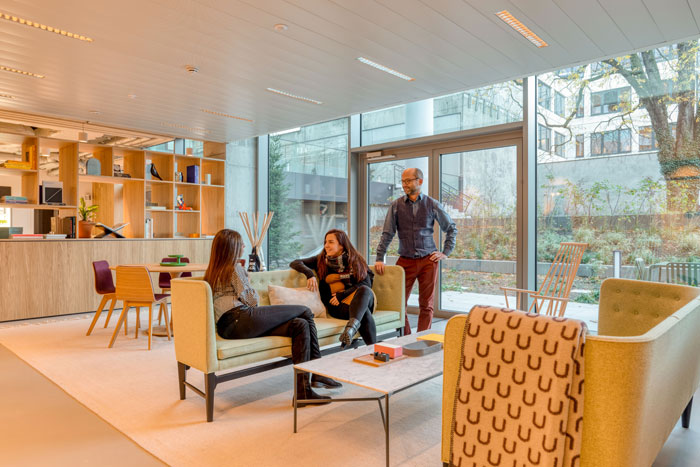 So, how can we prevent that burnt-out feeling of anxiety, depression and extreme fatigue? One of the ways is by taking power breaks and doing occasional cognitive fitness or brain training. Flexible workspace brand, Spaces (part of IWG plc), talked to brain training expert, Tomek Wyczesany to get some tips. So, if a motivational poster doesn't do the trick – we've got you covered with these 5 power breaks that can help you become more mind-aware and reset your disrupted stress system.
COGNITIVE FITNESS
"We can train our body to be stronger, more fit and perform better, but we can also train our brain to improve our cognitive capabilities: dealing with strong emotions, working under stress, ability to learn faster, better decision making, etc." says Tomek. Many assume that those traits are inherited and cannot be trained. Nothing is further from the truth. Discovery of brain plasticity (i.e. the ability of the brain to rewire itself) shows that training your brain is not only possible but can be advantageous in business.
LET'S TRAIN THAT BRAIN
So how do you go about training your brain? "Imagine focusing on the task at hand. Sooner, rather than later, our mind wanders, distracted by internal (thoughts, emotions) or external (sounds, objects, people) stimuli. We lose our focus. It takes time to collect yourself and return to what we were doing. Being aware of where our mind goes, determines our choices. Without mind awareness we drain our mental energy and it kills creativity", Tomek explains.
But, how do we start? Before considering any form of meditation, eliminate the external distractions that take you away from work. Try switching off notifications on your phone, close your email inbox when you don't use it, put on earplugs or noise cancelling headphones, ask your coworkers not be disturbed when you work on an important task, etc. Create a space where you're devoted to work, where disruptions are limited to the minimum. Then, make a commitment to maintain that state of mind awareness.
HOW TO FIND YOUR ZEN, AGAIN
A mindful meditation session is a great way to help you focus. Of course, you can use a meditation app to do a guided meditation. But in principle, you don't really need anything to meditate. Just you, being in the moment. Finding a moment of stillness in the work chaos.
Tomek calls this a mental pause: "You can do it anytime during the day. The more, the better. You may set a reminder on your phone to help you. When it's time for the pause, simply stop with what you are doing (if possible), take one deep breath and check in how you feel both physically and emotionally. This would involve being aware of your bodily sensations (breath, heartbeat, aches, discomforts etc.) as well as your emotional state (energised, tired, excited, dull, etc.). This should take no more than 30 seconds. After that set your timer again and return to what you were doing."
WALK YOUR MIND(FUL)
Walking is a great way to clear your head. It gives us the chance to stop living on autopilot for a moment and become more aware of what we're actually feeling. What goes on in our minds, without being distracted all the time. People have been using walking as a form of meditation for thousands of years. Step out of the office for a short while and walk around the block.
Become aware of everything around you. First, focus on the sounds, without naming, labelling or judging. Then, shift your attention to your smell and vision. What do you see, what do you smell? Take it all in. Feel your feet touching the pavement, again and again. If you find it useful, you can count your steps till ten and start over. Feel you have checked out for a couple of minutes? Take a moment to stand still and end the walking meditation. Think about what this did for you, do you notice feeling calmer?
TAKE A MUSIC BREAK
This is one you can start almost straight away. Go ahead and close your laptop, grab your headphones and go find yourself a comfy seat. Research points out that if you work too many hours without taking breaks, this causes depletion of the front part of your brain. This part of your brain provides critical thinking and creativity among other things. Research says music has the power to make your internal rhythms, like your heartbeat and breathing, adjust to the rhythm of the music. In other words: it can help you relax and influence your state of mind. Choose songs with low beats per minute (bpm) and let's relax that brain of yours.
About Spaces
Spaces provides creative working environments with a unique entrepreneurial spirit in hundreds of locations worldwide. Its workspaces are created to inspire the forward thinkers, innovators and game changers to go above and beyond their goals. Specially designed with creativity in mind, Spaces cultivates ideas by bringing a dynamic community of small businesses, entrepreneurs and corporate intrapreneurs together under one roof.
Spaces is an operating brand of IWG plc: the holding group for a number of leading workspace providers. Other brands in the IWG portfolio include Regus, Signature by Regus, HQ and No18.
spacesworks.com
To view our profile, click here
Business Essentials is Africa's premium networking and business directory.
Read more from our Pressroom:
____
What are the Disadvantages of Debt Review?
____
Skills Development Offers Businesses a Tax Break
____
Cape Town Office Assists Paragon Group in Diversification Drive
---
Related Articles:
The Fourth Industrial Revolution
0 comment(s)
---
The Sun Always Shines on the Sonique Side of Life!
0 comment(s)
---
ContinuitySA Partnership Programme Officially Launches
0 comment(s)
---
Intuition as a Leadership Tool – It's Like Having the World Wide Web in Your Head
0 comment(s)
---
Do You Really Know How Much It Costs to Manage Your Company Travel Manually?
0 comment(s)
---