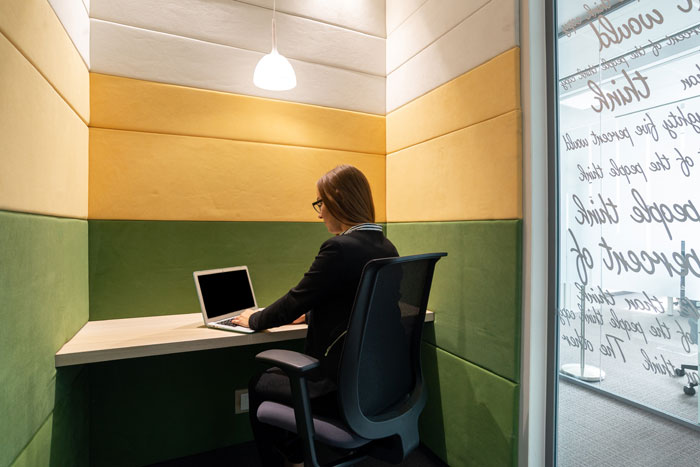 It's December and with offices across the country emptying at a slow trickle, coffee shops everywhere will be filling up
Employees, freelancers, remote workers and business owners will all be looking for free Wi-Fi to send those important emails and last-minute projects at the cost of a cappuccino. But working in coffee shops brings with it a different set of problems like data security.
A recent study by global flexible workspace provider, Regus showed that corporates are moving away from the head-office model and moving closer to where their employees live. The study showed that the aggregate annual time savings by people working at their centres in suburban areas were a total of 474 days per year, of which it is assumed 237 days would be used for personal purposes. That is why more employers are allowing employees to work nearer where they live or go on holiday, instead of wasting precious family time.
The 30th of November was Computer Security Day – a stark reminder that the more technology allows us the freedom to work anywhere, the greater the risk of our personal or business data being hacked.
With this in mind, we've put together 3 important things you need to do to protect yourself, your company or your clients if you are working at a coffee shop this holiday season:
Physical location

Think of where you physically sit and how many people can see your screen. Shoulder surfing is on the rise and during this time of year, passwords are ripe for the picking while people relax and go into holiday mode, leaving their screens unattended while they pop to the bathroom, check out the cakes on display or collect their latte.


Data security

This ranges from your own device security i.e. making sure all your updates on your phone or laptop are recent, to the safety of the Wi-Fi connection. Lifewire suggests: "Unless a Wi-Fi network is secured by strong WPA2 encryption (and you can bet a public one isn't), any information sent over the network can be intercepted easily by others on the network. To secure your data, there are a few things you should do, including: log on only to secure websites (check for the HTTPS and SSL sites), use a VPN to connect to your company or home computer, enable your firewall, and turn off ad-hoc networking."

Also activate tracking for your devices so you can check whether you left it behind somewhere or whether it is in fact, stolen.


Phone calls

If you take business calls, it's only fair that you let your colleagues, employer or clients know that you are in a public place and arrange a time when you can speak privately. Never mention companies or individuals in public.
If all of this seems like too much effort, or if you are worried your employees will put your company's security at risk, go to regus.co.za to find a secure seat at one of over 55 flexible workspaces in South Africa and over 3000 globally.
To view our profile, click here
Business Essentials is Africa's premium networking and business directory.
Read more from our Pressroom:
____
____
Mondelēz South Africa Crowned a Top Employer in Africa
____
What Suppliers Should Know About Indemnifying Clauses in Agreements/Contracts under the Consumer Protection Act (CPA)
---
Related Articles:
The Fourth Industrial Revolution
0 comment(s)
---
The Sun Always Shines on the Sonique Side of Life!
0 comment(s)
---
ContinuitySA Partnership Programme Officially Launches
0 comment(s)
---
Intuition as a Leadership Tool – It's Like Having the World Wide Web in Your Head
0 comment(s)
---
Do You Really Know How Much It Costs to Manage Your Company Travel Manually?
0 comment(s)
---