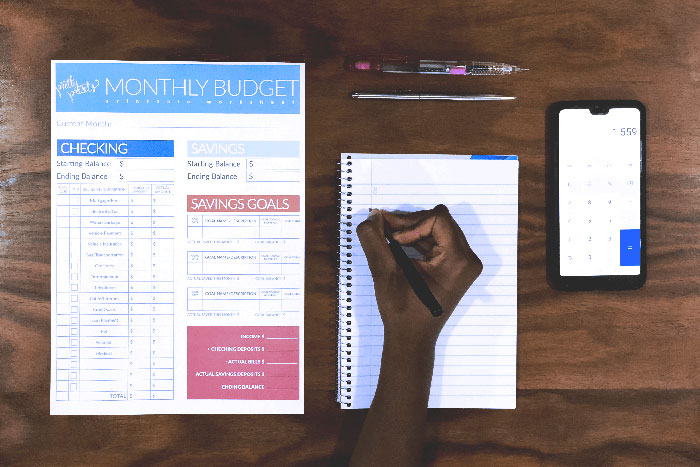 It is a big decision to buy a home, and you don't want to make a mistake
We get how stressful it can be and have compiled advice to help you realise your realty dreams and buy that home you have been eyeing.
1. Make a commitment
One of the most expensive purchases you will make in your life is probably buying a property. You need to think about this purchase in the long run. Are you in this to win this? Or are you going to regret this purchase in a few years when your priorities change?
Enter the home buying process completely unprepared, and you are setting yourself up for disappointment. Do you know what your plans are for the next five to ten years? And what is motivating you to become a homeowner?
There is nothing wrong with holding off on purchasing a property. Around the world, many households are choosing to remain in the rental market because of its affordability.
2. Calculate how much home you can afford
Going into the process without knowing what you can afford may turn into a costly exercise. Use some of the helpful online tools out there to help you calculate how much home you can afford.
Once you know what you might be able to afford – stick to this budget!
3. Your credit score is not a bore
The bank will look at two things when you apply for a home loan: your affordability and your creditworthiness. The latter gives them an idea of what you have done with your credit in the past.
Your credit score in South Africa will range between 300 and 850. A score above 700 is generally considered good. But the bank will also look at your credit profile to help them establish how big a risk you will be.
So where can you find out what your credit score is? Your credit bureau will be able to assist. There are no excuses not to check it out. The National Credit Act qualifies consumers for one free credit check during a 12 month period.
4. Understand how much all the costs will be
Do you know any homeowners? Talk to them and ask them about all the costs they incurred when buying and which ones they didn't expect.
You can find a lot of information online, and a reputable estate agent will also be able to assist. But whatever you do, don't skimp on the research.
As a buyer, you should know how much the following additional costs will set you back:
Transfer costs
Transfer duties
Bond registration costs
Initiation fees payable to the bank granting the bond
Pro-rata municipal rates
Moving costs
If you are buying in a sectional title complex, you need to check out the financial statements to ensure the property is in good financial standing and well maintained. Ask about special levies – a tariff charged along with the normal levy amount over a fixed period.
5. Save for a big deposit
A big deposit offers loads of benefits. It will increase your negotiating edge with the bank and lower your monthly home loan repayments.
Saving is not easy, but there are loads of great ideas out there that will help you. Try to shift your spending habits by paying with cash only, for example.
Start paying yourself first if you are not in the habit of doing so. You will not reach your savings goals if you wait for the end of the month to see what is left and save that. Be strict and get into a routine. If you know yourself and you know you will bargain with future you about what to save then automate your savings.
Our brains struggle to make sense of money, and it will be tough to stick to your savings goals, but remember that those who grind now will shine later.
6. Inspect what you are buying
You are going to look at a lot of homes in your search for the perfect one. If you start feeling like Goldilocks (this one is too big, this one is too small) you are on the right track.
There is a lot to learn about an area by looking at the homes for sale. Even if you look at properties that aren't exactly what you are looking for, it will still be insightful. And at the end of your search, you'll know how your home compares to other properties in the area.
Before you submit an offer on a home, hire a home inspection service company to take a look at the property. Home inspectors will check out everything from dodgy damp to faulty electrical installations.
Another way to arm yourself with knowledge and to become an informed buyer is to stalk the neighbourhood a bit. Many buyers are often disappointed once they move into a neighbourhood because they didn't conduct ample research.
Join online community groups on social media platforms like Facebook. Go to the neighbourhood at all times of the day and week. A property near a school may have different noise levels over a weekend than during the week.
7. Don't rush things
Think with your head and not with your heart. The last thing you want to do is rush the home buying process. It is important to make rational choices because homeownership has far-reaching implications.
Take time to think about what you can and cannot change around the property. A valuable exercise could be to list all your concerns – every single one of them – and to write them down on pieces of paper. Add one idea to one piece of paper and continue until you run out of issues with the property. Next, sort the papers into two piles. The one pile will be things you can do something about (for example fixing the colours of the walls), and the other pile will be things you cannot do something about (like the location of the property).
Now weigh up your findings. Can you live with the things you cannot change? You might find that it is worthwhile to live with some things for the sake of getting into a property you can afford.
Want to look at our properties for sale? Check out all our listings here.
To view our profile, click here
Business Essentials is Africa's premium networking and business directory.
Read more from our Pressroom:
____
CRS Engage Platform Builds a More Engaged Workforce
____
Can Consuming Collagen Benefit Your Skin?
____
Working in Coffee Shops – Is it Safe?
---
Related Articles:
The Fourth Industrial Revolution
0 comment(s)
---
The Sun Always Shines on the Sonique Side of Life!
0 comment(s)
---
ContinuitySA Partnership Programme Officially Launches
0 comment(s)
---
Intuition as a Leadership Tool – It's Like Having the World Wide Web in Your Head
0 comment(s)
---
Do You Really Know How Much It Costs to Manage Your Company Travel Manually?
0 comment(s)
---