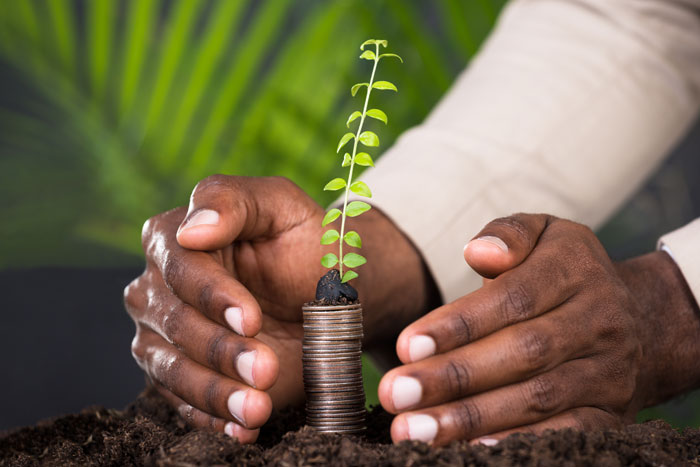 It has been said that the language of business is numbers. Is this true?
Definitively. Numbers don't lie. They tell the truth. So why is this linked to our high failure rate of small businesses? In South Africa, according to the 2016/2017 Global Entrepreneurship Monitor, 67% of businesses fail due to financial reasons. This includes a lack of financial management, cash flow issues, inability to cost, budget or track spending; and the lack of financial record keeping which is vital for accessing funding for your small business. If this is an overwhelming challenge, then what is the solution? We call it Financial Excellence.
SAICA Enterprise Development offers financial excellence to entrepreneurs. This involves all designations of SAICA and includes:
Financial Boot camps to entrepreneurs;
Financial Coaching by SAICA Members;
Affordable Accounting Services [using unemployed Accounting Graduates];
Financial Excellence reporting standards for small businesses.
This Financial Excellence is a holistic approach to growing financially savvy entrepreneurs, especially those that want to build a sustainable business. You need to keep track of your finances and know where you stand financially, at any point in time; keeping your finger on your financial pulse. A lack of understanding or a lack of desire to learn will eventually catch up on you, and lead towards your potential demise.
If your business is a person, then the finance side is the heart. It is essential to the well-being of your business and is the most vital organ, pumping life into your business. If you ignore it, it will be at your peril, and your business statistically will slowly die.
You cannot be the business owner and not understand numbers. You don't have to be an accountant, but you do need to understand the basics and interpret your finances. Sound business decisions are made on the premise of good financial acumen, and profitability is also tied to this.
There is a trend of small businesses experiencing difficulty in accessing finance despite there being sizable amounts of funding available (650 funds listed by FinFind to date; Enterprise and Supplier Development funds estimated between 26-50 Billion Rand in 2019. www.finfind.co.za). These amounts are colossal and represent conduits to potential SMME growth which could impact job creation, reduce unemployment and contribute towards growing our fragile economy.
These challenges arise from SMMEs not being 'funder-ready'. This trend needs to change. The solution is Financial Excellence.
To view our profile, click here
Business Essentials is Africa's premium networking and business directory.
Read more from our Pressroom:
____
Achieving New Ways of Work – What it Takes
____
____
The Value of Alternatives During Periods of Economic Turbulence
---
Related Articles:
SolarAfrica Accelerates Growth Strategy with Three Key Staff Appointments
0 comment(s)
---
AI can make a profound difference to retail decisions
0 comment(s)
---
Zutari Offers its Expertise for Mandatory EPC Compliance for Buildings
0 comment(s)
---
Should Companies have a Moral Voice
0 comment(s)
---
Theranostics in the Fight Against Cancer
0 comment(s)
---