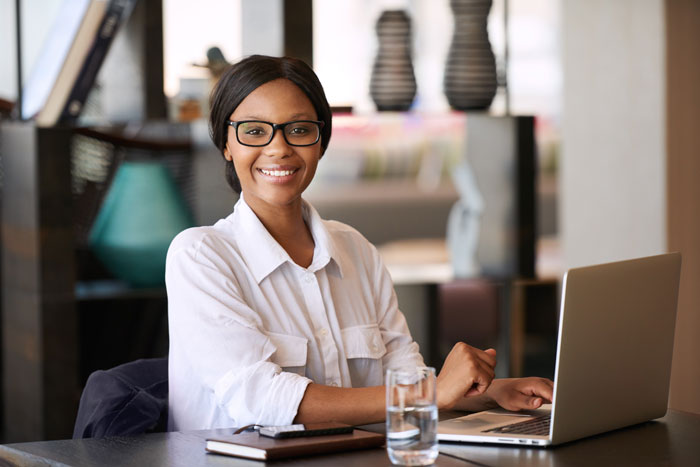 By: Jameel Khan: Head of Projects at SAICA Enterprise Development
With markets in current turmoil amid the Corona Virus spread, this is the time for small businesses to relook at their current business processes and understand how their business can respond in these chaotic times.
This message has also been echoed by Billionaire Mark Cuban, who recently said ""This is also a good time to clean up all the little messes every small business has. Everyone has things they wish they could re-do. Now is the time to make those changes."
So what should small businesses be doing?
Firstly, and most importantly, protect your employees!
Companies need to ensure that they have developed protocols for staff to work from home in order to reduce the risk of infection and the risk of spread. This would ofcourse only be suitable for employees whose roles allow them to work from home and businesses that can function with employees working from home.
Protocols would also include ensuring employees are aware of their responsibilities, highlighting clear reporting lines and ensuring processes are clearly communicated and defined.
Businesses should gear up for working virtually. There are a number of benefits of operating virtually which are highlighted in my article below:
https://www.bizcommunity.com/Article/196/751/200514.html
In order to facilitate this agile work force business should ensure employees have access to sufficient data and businesses should implement a platform to host virtual meetings like Microsoft Teams. Google have also made the premium features of its Hangouts Meet video-conferencing platform free for all users until July 1. Look to use WhatsApp or other project management tools to ensure targets and deadlines are being communicated and adhered to by employees.
Perhaps it would be worthwhile to create WhatsApp groups or look into project management tools to ensure targets are being met.
Here are 8 useful tips in order to make the home office a success:
https://www.npr.org/2020/03/15/815549926/8-tips-to-make-working-from-home-work-for-you
Further to this, I believe this is the message that we should be communicating to the public during and after the lockdown period:
Small business owners should also use the following checklists which have been created by Facebook to put into context their own resiliency and guides for action:
Small Business Resilience Toolkit: https://scontent.fjnb9-1.fna.fbcdn.net/v/t39.8562-6/89382325_805546553278969_2529746311553482752_n.pdf/resource-hub_tool1.pdf?_nc_cat=104&_nc_sid=ad8a9d&_nc_ohc=JkKziiPt32UAX-bylXR&_nc_ht=scontent.fjnb9-1.fna&oh=2d279fa97d2c25168bdef20dec7d9eb1&oe=5E9EABD8#
Small Business Quick Action Guide: https://scontent.fjnb9-1.fna.fbcdn.net/v/t39.8562-6/88363478_155757122205084_8102107074034401280_n.pdf/resource-hub_tool2.pdf?_nc_cat=111&_nc_sid=ad8a9d&_nc_ohc=neXC5rskrq8AX_N8oWT&_nc_ht=scontent.fjnb9-1.fna&oh=b44358fcf00f4bf5d6d11561d638dd6b&oe=5E9C6016#
Research into resilience in SMEs to date has tended to focus upon the characteristics and capabilities of SMEs, and on the individual resilience of their leaders. Here are 6 useful tips to help leaders navigate through these tough times:
https://www.london.edu/think/how-to-lead-for-good-when-times-are-bad
How can your small business survive during lockdown?
The president announced lockdown measures from Thursday, midnight 26 March till Thursday 16 April. This is to ensure that we "flatten the curve". Small businesses need to enter survival mode for this period of time.
Once this period of time is over, there is no guarantee that the virus is going to be contained, so small businesses should continue to operate at minimal cost and in survival mode. This includes moving online and working virtually if possible. Businesses should ensure that they are communicating with the clients/customers as often as possible via social media or telephonically.
Below is an article which provides some useful tips on staying connected with customers through the coronavirus from the NSBC Founder and CEO: https://www.thesmallbusinesssite.co.za/2020/03/16/covid-19-and-your-small-business/
If the business is taking financial strain, there are some financial relief options available which have been listed below
In addition to this there were further financial reliefs
People who earn less than R6 500 a month will get a wage subsidy of R500.
Businesses with a turnover of less than R50 million a year will be able to delay their tax payments for the next couple of months.
The major banks have announced measures to provide relief per the below:
I'm sure other banks are also due to providing relief soon.
Do keep abreast of current news as there will are more reliefs announced every day.
How SAICA Enterprise Development is helping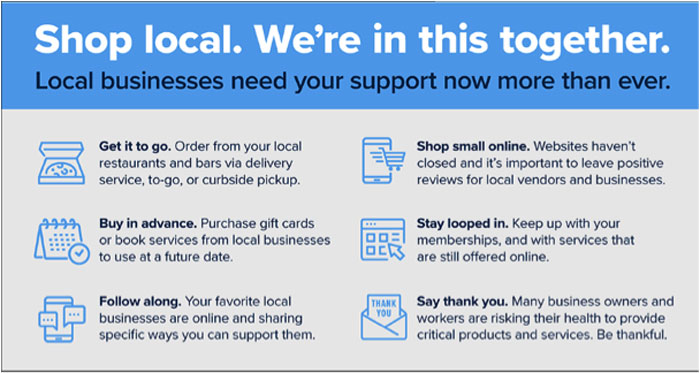 Our mission is to grow small businesses and entrepreneurs, so please get in touch with us!
Whether you are a contributor or entrepreneur we can develop a customized model for you.
Contact details:
Investor Related queries please contact our various regions:
For any general queries or info please email Karabo at enquiries@saicaed.co.za
To view our profile, click here
Business Essentials is Africa's premium networking and business directory.
Read more from our Pressroom:
____
Postcards from the Revolution – 10 Ways to Design a Better World Through the Power of Design
____
Turn Those Busy Young Minds into Busy Bees at Home!
____
Why Flexibility Alone isn't Enough
---
Related Articles:
SolarAfrica Accelerates Growth Strategy with Three Key Staff Appointments
0 comment(s)
---
AI can make a profound difference to retail decisions
0 comment(s)
---
Zutari Offers its Expertise for Mandatory EPC Compliance for Buildings
0 comment(s)
---
Should Companies have a Moral Voice
0 comment(s)
---
Theranostics in the Fight Against Cancer
0 comment(s)
---