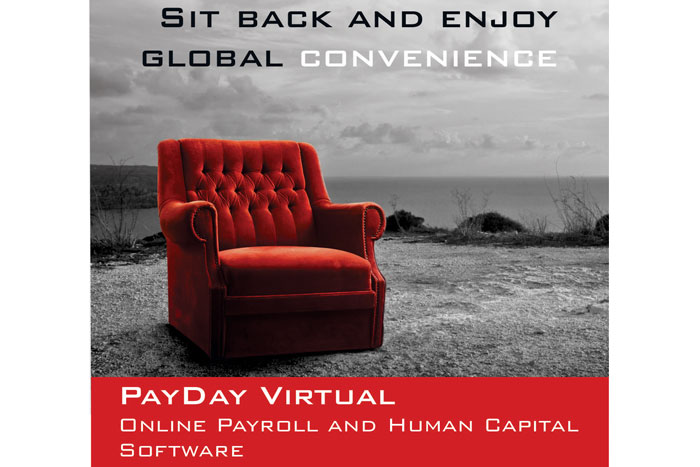 PayDay Software Systems is a leading provider of professional, online payroll and HR management software
Our solutions are client-oriented, and we ensure that our products are relevant to the South African market. One such solution is PayDay Virtual, a simple user-friendly online payroll and human capital system that's easily accessible on any browser or smart device.
PayDay Virtual is compliant with UIF & SARS, as well as all other relevant legislation, with features that support optimal data security. It is very straightforward; just log in and you are ready to process the payroll of your company. In addition, we offer a dedicated call centre to provide all the support you need. Paying out salaries and wages from wherever you are has never been easier. You can print or email the PDF payslips by simply clicking a button.
The site is specially designed with a "responsive view" so that you can access the system on any browser or smart device.
It is the perfect online solution for the owners of any sized company. With automatic statutory calculations, standard reporting features, and employees' leave management made easier, you have no reason not to make the transition from your existing software solution to our PayDay Virtual solution.
You do not have to install any software, so you do not have any concerns in terms of software updates either. We handle all the software updates, ensuring that you can focus on your business instead of IT-related matters. The data backups are done daily, and all the data is stored off-site. This means your employee data stays secure and the risk of a system crash or any type of data loss or theft is thus eliminated. Should you ever have to recover historic employee data, you will be pleased to learn that PayDay's team of experts are there to assist you.
Our team will also handle the setup, including predefining the earnings and deductions, on your behalf. This means that transitioning to the online world of payroll management will not be a struggle. With our professional team handling all of the above, you also have the assurance of always being current and compliant with all the relevant and latest legislation when it comes to calculations, deductions, and reporting.
Streamline your payroll management and take it online with the PayDay Virtual solution. Get in touch for more information on a demo and to discuss your particular payroll management needs.
To view our profile, click here
Business Essentials is Africa's premium networking and business directory.
Read more from our Pressroom:
____
Mauritius: Coronavirus (COVID-19) Impact on Financial Institutions
____
How Company Culture can Fuel your Business in These Trying Times
____
Hand Hygiene: Tips to keep your Kids Healthy
---
Related Articles:
The Africa Continental Free Trade Area Protocol on Investment: A Prickly Pear for SADC and other Regional Economic Communities
0 comment(s)
---
In a Post Covid-World, the Africa Continental Free Trade Area could not come soon enough
0 comment(s)
---
How the Environment Affects Your Health, and What You can do About It
0 comment(s)
---
Resilience is Critical for Business Success in Our Post-COVID-19 Future
0 comment(s)
---
Are You Ready for the 4IR?
0 comment(s)
---