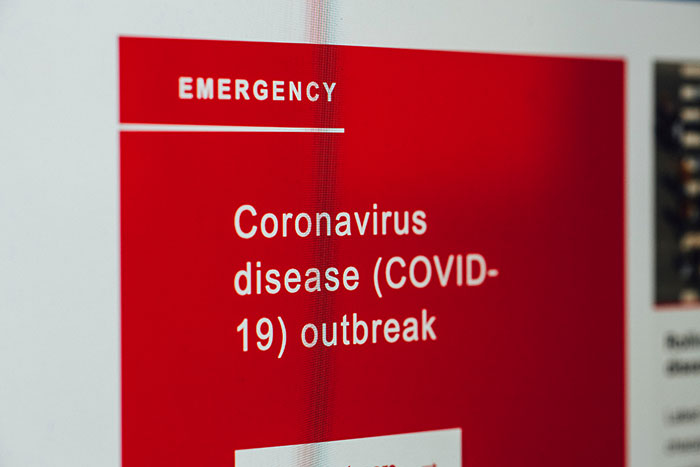 As the COVID-19 pandemic continues to rage globally, numerous studies have demonstrated that certain individuals are more susceptible than others, to falling seriously ill
The World Health Organisation (WHO) which has been leading the global response to the COVID-19 pandemic, has released a set of comprehensive guidelines that specifies who is at most risk.
This is encapsulated excellently in WHO's daily situation report 51, which states:
"The virus that causes COVID-19 infects people of all ages. However, evidence to date suggests that two groups of people are at a higher risk of getting severe COVID-19 disease. These are older people (that is people over 60 years old); and those with underlying medical conditions (such as cardiovascular disease, diabetes, chronic respiratory disease, and cancer). The risk of severe disease gradually increases with age starting from around 40 years. It's important that adults in this age range protect themselves and in turn protect others that may be more vulnerable."
According to the Center for Disease Control and Prevention (CDC): almost 90% of US patients hospitalised during March for COVID-19 had one or more underlying conditions. The top five were hypertension (49.7%), obesity (48.3%), chronic lung disease (34.6%), type 2 diabetes (28.3%), and cardiovascular disease (27.8%),
In South Africa, hypertension, obesity and diabetes are common conditions that affect large sectors of the population. Furthermore, a sizeable amount of the population lives with more than one condition. This is borne out in a study published in the South African Medical Journal (SAMJ):
"Overall 48.4% of patients had comorbidity and 14.4% multi-morbidity. Multi-morbidity (two or more conditions) was present in 36.4% of patients with COPD, 23.7% with osteoarthritis, 16.3% with diabetes, 15.3% with asthma, 12.0% with hypertension and 6.7% with epilepsy "
A recent study by the University of Copenhagen, on COVID-19 and Diabetes found that:
"Many patients with type 2 diabetes are obese and obesity is also a risk factor for severe infection. It was illustrated during the influenza A H1N1 epidemic in 2009 that the disease was more severe and had a longer duration in about twofold more patients with obesity who were then treated in intensive care units compared with background population.
The CDC advises that patients living with comorbidities must follow the handy guide below. It is relevant even for South Africans, and has been published in order to help patients to mitigate the effects of the novel coronavirus whilst staying healthy:
Continue your medications and do not change your treatment plan without talking to your doctor.
Have at least a 2-week supply of prescription and non-prescription medications. Talk to your healthcare provider, medical aid, and pharmacist about getting an extra supply (i.e., more than two weeks) of prescription medications, if possible, to reduce trips to the pharmacy.
Talk to your GP about whether your vaccinations are up-to-date. People older than 65 years, and those with many underlying conditions, such as those who are immunocompromised or with significant liver disease, are recommended to receive vaccinations against influenza and pneumococcal disease.
Do not delay getting emergency care for your underlying condition because of COVID-19. Emergency departments have contingency infection prevention plans to protect you from getting COVID-19 if you need care for your underlying condition.
Call your GP or healthcare provider if you have any concerns about your underlying medical conditions or if you get sick and think that you may have COVID-19. If you need emergency help, call the emergency services in your area.
Further Reading & References
To view our profile, click here
Business Essentials is Africa's premium networking and business directory.
Read more from our Pressroom:
____
Managing a Multi-Generational Workforce
____
Sit Back and Enjoy Global Convenience
____
Mauritius: Coronavirus (COVID-19) Impact on Financial Institutions
---
Related Articles:
The Africa Continental Free Trade Area Protocol on Investment: A Prickly Pear for SADC and other Regional Economic Communities
0 comment(s)
---
In a Post Covid-World, the Africa Continental Free Trade Area could not come soon enough
0 comment(s)
---
How the Environment Affects Your Health, and What You can do About It
0 comment(s)
---
Resilience is Critical for Business Success in Our Post-COVID-19 Future
0 comment(s)
---
Are You Ready for the 4IR?
0 comment(s)
---