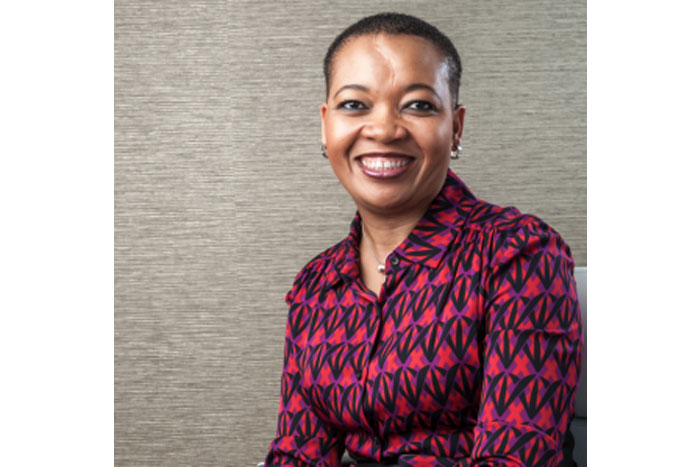 Lesedi is excited to announce the appointment of Ms Makole Mupita as our first Non-Executive Director to the Board of Lesedi
Makole is a Chartered Accountant with over 20 years of professional experience within the financial services sector. She is the co-founder and director of the Mahlako a Phahla Group, an investment holding company focused on investments, asset management and advisory services within the financial services, energy, infrastructure, social infrastructure, and telecommunications sectors.
Lesedi CEO Francis Carruthers commented: "We welcome Ms Makole Mupita and wish her the best in her new role. She will provide valuable insights in taking Lesedi forward in the pursuit of our ambitions in empowering Africa. She is a highly regarded and experienced businesswoman, field expert and entrepreneur. We are pleased to have her on board"
Before the establishment of the Mahlako a Phahla Group, Makole was the Portfolio Manager of Old Mutual's Infrastructure and Development Fund for six years, where she was involved in numerous project finance deals that have shaped the South African infrastructure landscape. Makole is a Chartered Accountant by profession. Makole will bring extensive expertise to Lesedi through her many years of professional experience.
About Lesedi
Lesedi is a leading South African Engineering Procurement and Construction (EPC) company operating in the power generation, mining, oil and gas and renewable energy environments. Lesedi has extensive experience in the execution of complex bespoke engineering projects in Africa.
Lesedi is a level four, 51% Black Owned Broad Based Black Empowerment Enterprise (BBBEE), with its head office in Cape Town and regional office in Gauteng, employing more than 330 people including qualified engineers, high experienced project management professionals and technicians all with extensive nuclear and industrial expertise as well as project support services (planning, cost control, administration, SHEQ, procurement, contracts, construction management and commissioning personnel).
www.lesedins.co.za
Press Contacts: Shane Pereira (Business Development Executive) Lesedi
Tel: + 27 21 525 1444 | shane.pereira@lesedins.co.za
To view our profile, click here
Business Essentials is Africa's premium networking and business directory.
Read more from our Pressroom:
____
Snacking Made Right: Mondelēz International's Sustainability Report Updates
____
TikTok, Goes the Opportunity Clock
____
Apex Industries joins Equal by 30 Campaign and Commits to Equal Pay, Leadership and Opportunities for Women in the Energy Sector
---
Related Articles:
Cummins Appoints New Dealers in the Southern Africa Region
0 comment(s)
---
DSV Inaugurates the Largest Integrated Logistics Centre in Africa
0 comment(s)
---
Tech For Good - A Call To Imagination
0 comment(s)
---
Roche Introduces a Mobile Application Solution iThemba Life to Empower Patients in South Africa.
0 comment(s)
---
How Power Purchase Agreements are Changing the Way We Think about Solar
0 comment(s)
---