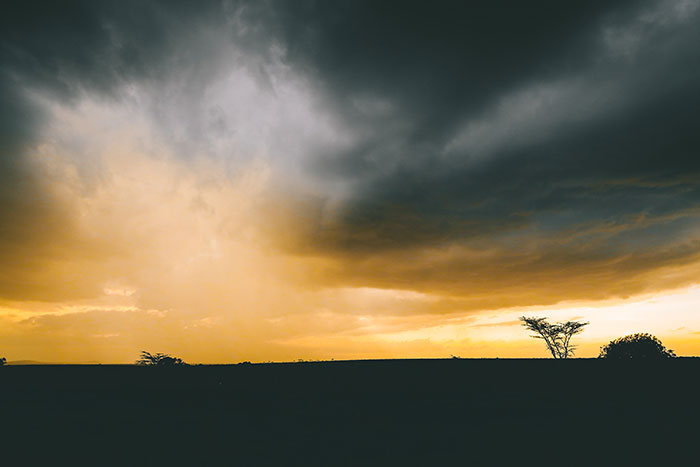 World Environment Day is the United Nations' day for encouraging worldwide awareness and action to protect the environment
It was commemorated this past Friday, the 5th of June.  This year's theme was #Time for Nature.
The World Health Organisation (WHO) defines environmental health as:
"Environmental health addresses all the physical, chemical, and biological factors external to a person, and all the related factors impacting behaviours. It encompasses the assessment and control of those environmental factors that can potentially affect health. It is targeted towards preventing disease and creating health-supportive environments. This definition excludes behaviour not related to environment, as well as behaviour related to the social and cultural environment, and genetics."
The current COVID19 crisis presents an opportunity for all of us to reflect on the relationship between the environment and our health. To further demonstrate the link between the environment and our health and well-being, the WHO further states that:
"From longstanding to emerging hazards, environmental factors are a root cause of a significant burden of death, disease and disability – globally and particularly in developing countries. They range from poor water quality and access, vector-borne disease and air pollution to toxic chemical exposures, climate change and degraded urban environments. The resulting impacts are estimated to cause over 25% of death and disease globally, reaching nearly 35% in regions such as sub-Saharan Africa. Much of this burden rests upon the shoulders of the poor and vulnerable."
Without the environment, human life on Earth would be unsustainable. A polluted and unclean environment has devastating impact on all life in that ecosystem. And according to the Hasting's Centre,
"Unsafe drinking water and poor sanitation and hygiene are responsible for a variety of infectious diseases, such as schistosomiasis, diarrhoea, cholera, meningitis, and gastritis.  In 2015, approximately 350,000 children under age 5 (mostly in the developing world) died from diarrhoea diseases related to unsafe drinking water, and approximately 1.8 billion people used drinking water contaminated with faeces.  More than 2 billion people lacked access to basic sanitation."
While the issues can seem overwhelming, and individuals might feel that their actions count for very little, the opposite is true. For 2020, the UN Environmental Protection Agency (UNEP) states that individuals have a crucial role to play with regarding to the environment.
Here are three practical things all of us can do to protect the environment and reduce the preventable loss of life that results from degradation:
Learn
The reduction in movement that most of us are experiencing due to the COVID19 pandemic, is the perfect opportunity to learn more about the wild species and habitats with which we share our planet. This time indoors can be a chance to reflect on the role of nature in our lives and the ways in which we can advocate for positive change. This is especially true for children.
Share
Around 5 June, UNEP has opened conversation threads in eight languages across its social media channels. Individuals can make their voices heard via social media by commenting why it's time #ForNature. This is a chance for all of us to share why we love our natural world, for governments to showcase their efforts to protect nature and for organisations to advocate for their cause.
Act
Following 5 June and leading up to the fifth UN Environment Assembly in 2021– when the world's environment ministers will set global priorities –  everyone must begin to act on the knowledge acquired to help end biodiversity loss and the climate crisis.
Only by doing our part can we allow nature to heal and ensure a better and healthier future for everyone.
Here at Sizwe Medical Fund, we fully support this initiative as ultimately, our members and their families will benefit from a cleaner, safer environment and as a result will see their health improve for the better.
To view our profile, click here
Business Essentials is Africa's premium networking and business directory.
Read more from our Pressroom:
____
Resilience is Critical for Business Success in Our Post-COVID-19 Future
____
____
Strategic Sourcing Value Beyond Cost Savings in Times of Crisis
---
Related Articles:
TSIBA Helps Entrepreneurs Leap Forward in the Business World
0 comment(s)
---
Zoom Fatigue - Five Reasons Why You Want to Step onto a Plane Again
0 comment(s)
---
Supporting Small Business Through Ecosystem Boost
0 comment(s)
---
The Africa Continental Free Trade Area Protocol on Investment: A Prickly Pear for SADC and other Regional Economic Communities
0 comment(s)
---
Covid-19 Killed Traditional Disaster Recovery
0 comment(s)
---