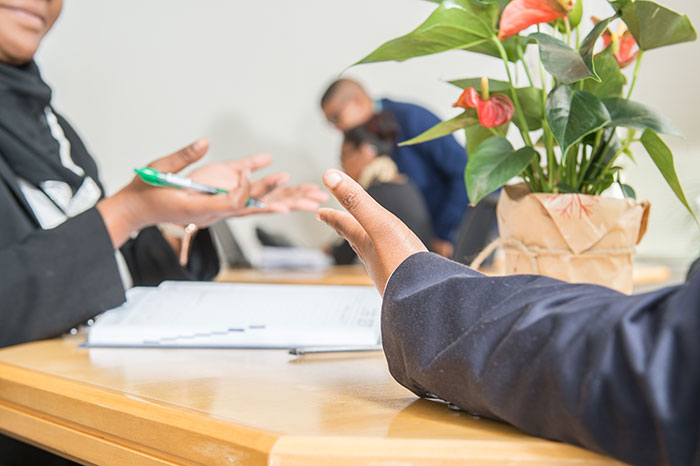 At VeriCred Collections we want to help your business #TakeControl over your debt by providing you with excellent debt collection solutions!
Operating across the Retail, Medical, Telecoms, Education, Banking and Public spheres for more than 30 years, we've been able to dig deeper into what works and what doesn't work. We ensure our clients that the strategies, policies and procedures that we put in place are the right ones to help them recover the most out of their Debtors book and to enhance their bottom-line, all whilst protecting the integrity of their brand.
Here is how your business, big or small, can #TakeControl:
As a client you'll only pay for what we collect. There are absolutely no upfront costs. We collect on a commission basis, negotiable depending on the client and the volume of accounts that are handed over.
Our technological capacity allows for bulk communication campaigns, which enables us to send thousands of messages to specifically targeted consumers with the click of a button. This gives us the ability to activate a tremendous number of accounts with great ease.
We offer industry-tailored solutions to early and late- stage debt recovery. We adopt a specific collection stratagem that places emphasis on educating the consumer, and relies on soft-handed approach to rehabilitate our debtors.
We embrace total transparency of results and performance, and allow for anytime access to online reporting via our website's client portal.
We offer a wide range of convenient methods which your customers can use to pay your accounts that are in arrears with us such as debit orders, EFT, direct deposit etc.
If you are ready to #TakeControl over your debt collections and would like to find out how we can assist you with the right solutions, contact us at 018 294 1000 or email us at vericred@vericred.biz today!
To view our profile, click here
---
Related Articles:
Celebrating 30 years of Success!
0 comment(s)
---
Lesedi appointed as EPCM representative for Toronto Group New Charcoal Manufacturing Plant in Wellington, Western Cape
0 comment(s)
---
Vredenburg Transport SMME Shows Adaptagility in Her Business Strategies Despite the Pandemic
0 comment(s)
---
New TSIBA Business School CEO Dr Rudi Kimmie packs a heavy punch in education development
0 comment(s)
---
Why is Local No Longer Lekker?
0 comment(s)
---