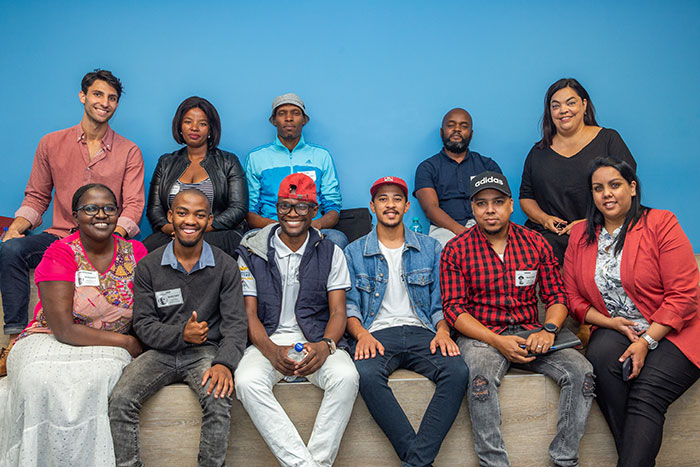 It is widely recognised that the small business sector is critical for creating jobs
Which is why political parties seeking support offer promises to create more work opportunities by supporting small businesses, when campaigning.
The ability of small businesses to boost job creation is one of the few areas of agreement across the political spectrum and this sector is widely anticipated to outperform government and corporate South Africa in creating jobs in the post-pandemic era.
But are various programmes aimed at small business development having the required impact? And what kind of support should be prioritised through Business Development Services (BDS) such as mentorship, training and consulting?
These are very important questions to be addressed if substantial small business job creation is to become more than just an election slogan or a stock answer to rebuilding the economy post Covid-19.
Various data sources indicate that the economy is increasingly shedding rather than creating new jobs. In this context small businesses offer the most promise for growth and job creation. This is true in all emerging economies, and World Bank data shows that small businesses in emerging economies contribute up to 60% of jobs and about 40% of GDP.
That assertion that the small business sector offers our best hope for creating new jobs is supported by the National Development Plan (NDP), the South African government's blueprint for growth and development. The NDP anticipates that by 2030, small businesses would have created 90% of the 11 million needed jobs.
While this target is extremely ambitious, it is clear that the small business sector is more suitable to deliver jobs than the current budget-reducing and job-cutting trends in government and large organizations. A logical response to stimulating economic growth and job creation is to improve the environment for small businesses to thrive, including through access to support.
Ecosystem-thinking
Over the past decade the idea of promoting an entrepreneurial ecosystem has gained lots of traction. In fact, in the Business Development Services (BDS) sector, "ecosystem development" is already a buzzword, but not always used with an understanding of the concept.
The idea of promoting an "ecosystem" to enable small business growth received a boost in 2010 when Daniel Isenberg published an article in the Harvard Business Review titled " How to start an entrepreneurial revolution" . According to "ecosystem-thinking", the best way to promote small business growth (and thus create jobs) is to attend to a combination of "domains".
The entrepreneurial ecosystem domains are:
The ability to create value through the availability of skilled people, delivered by a well-functioning education system.
Access to active markets where small businesses can serve the needs of customers and form networks to grow.
Financing that is available in appropriate forms for small businesses to invest in business expansion.
Government policy and regulations, such as the amount of red tape and the support schemes offered to small firms.
Cultural influences and local success stories that may inspire others to become entrepreneurs.
Accessibility of impactful Business Development Services (BDS), such as professional advisors, technical expertise and training programmes.
While the specific requirements for a conducive ecosystem may vary from
country-to-country, from industry-to-industry and from less-formal to well-structured businesses, all of these domains need to contribute towards an "entrepreneurial revolution", as anticipated by Isenberg. The challenge is to combine these domains into a winning formula that is appropriate for the South African context.
We may turn our attention to the question raised earlier, namely what kind of support should be prioritised through Business Development Services (BDS), as one of the domains that is combined with the other domains in the creation of a conducive ecosystem. While each of the domains justify individual attention, we will focus our attention on BDS only, for now.
Included in BDS are various support services offered by national, provincial and local government (e.g. Seda branches, provincial programmes such as GEP and technology transfer incubators), and other independent entrepreneurship and small business support initiatives (e.g. incubators, accelerators and various training programmes) – in short, all
non-financial support aimed at the development of entrepreneurs and small businesses. Some BDS services are offered as part of entrepreneurship programmes, some are offered through Enterprise and Supplier Development (ESD) projects, and others are offered as stand-alone mentorship, coaching or consulting services.
Significant support industries have already developed as a result of resources unlocked through policies such as Black Economic Empowerment (creating ESD budgets) and government incentives or subsidised services. And in these support industries a cadre of practitioners emerged, working as advisors, mentors, coaches, trainers, facilitators and consultants.
Improve quality of delivery
While the quality and impact of the available BDS is largely dependent on the quality of the practitioners delivering the services, very little attention has been given to the development of the capacity of this cadre of practitioners to deliver impactful services which will contribute to small business growth and job creation.
Thankfully, this is not an entirely neglected area. Professional bodies such as IBASA and SAIPA are grading their members, and skills bodies such as the SETAs are working on occupational qualifications for new  practitioners. Furthermore, one of the leading government institutions for entrepreneurial support, Seda, is widening its training focus to the full spectrum of practitioners, and several private institutions and universities are developing programmes specifically aimed at capacity building of practitioners.
Examples are programmes recently launched by Tshwane University of Technology and TSIBA Ignition Academy, in a joint venture with the Entrepreneurial Planning Institute, to offer online short courses to Business Advisors.
As the professionalisation of BDS takes root, recognition of the need for practitioners to be adequately trained will grow, along with the requirement for bringing sufficient business experience to the table.
The professionalisation of BDS will however only fully take root when two more important requirements are met:
Firstly, the buyers of BDS, such as small businesses themselves and the programme managers appointing practitioners to deliver services on their behalf, insist on proven competencies and professional recognition of the practitioners delivering the services.
Secondly, the skills development funding products must be revamped to allow for practical or less-formal skills acquisition by practitioners, such as funding of short courses and bursaries for full qualifications.
In addressing the capacity building needs of practitioners, the quality of Business Development Services will improve and together with contributions from the other ecosystem domains may improve the viability of the NDP's lofty job creation targets. With skilled BDS practitioners supporting them, South African small businesses may be offered the chance to deliver on their job creation expectations.
Christoff Oosthuysen is Founding CEO of the Entrepreneurial Planning Institute and co-designer of BDS practitioner training programmes with TSIBA Ignition Academy.
To view our profile, click here
---
Related Articles:
SA companies now able to go 100% off-grid, pay less for power with holistic energy solution
0 comment(s)
---
Fresh from the farm – UFS Experimental Farm delivers research with social impact
0 comment(s)
---
Wellness Trends We're Watching
0 comment(s)
---
Liberty Two Degrees sees continued positive momentum
0 comment(s)
---
Liberty Two Degrees advocates for mental health support within its retail spaces
0 comment(s)
---